Box Office Round-Up - 7-9-2018
Box Office Round-Up - 7-9-2018
By:
WR Admin
on
Mon, 07/09/2018 - 08:54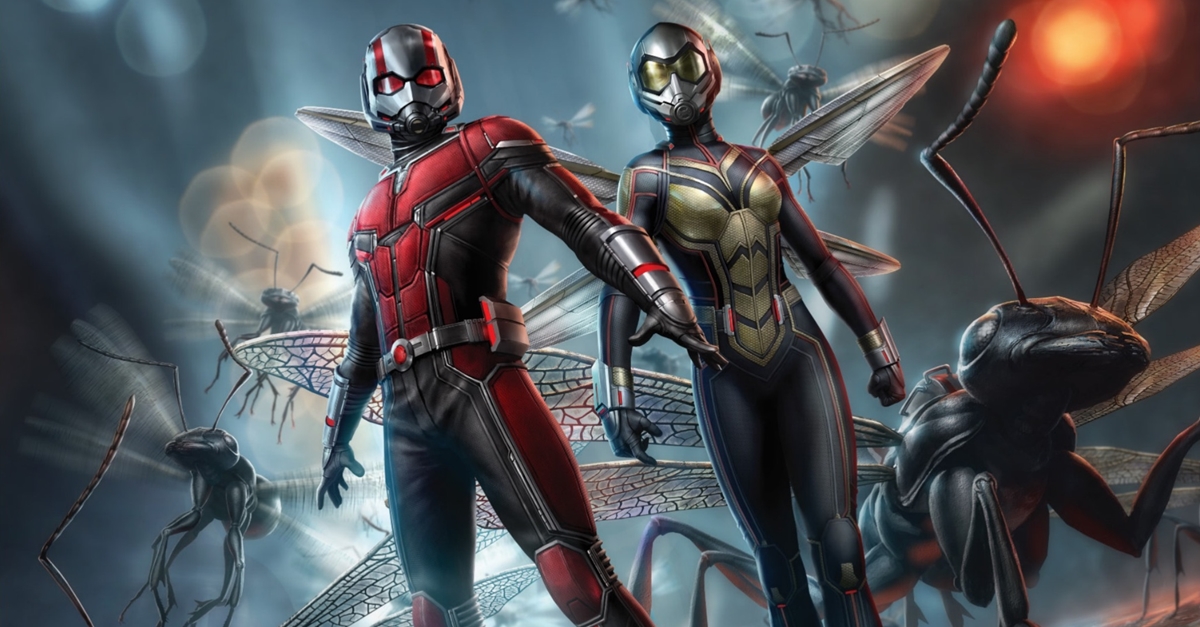 It's Marvel's cinematic universe, we're just living in it. The Disney juggernaut was back in action this past weekend, proving that it can open a sequel to a lower-tier brand with success. Ant-Man and the Wasp, the follow up to 2015's Ant-Man, provided Marvel with a fully respectable $76 million domestic opening. The movie could have legs, as well, with reviews and word of mouth being generally positive. While WME represents director Peyton Reed, the cast skews toward UTA — stars Paul Rudd, Evangeline Lilly and Michael Douglas are all represented by the agency.
Jurassic World: Fallen Kingdom and The Incredibles 2 were left to duke it out for second and third place, with Incredibles narrowly edging out the gothic dinos. Both films came in right around $29 million for the weekend.
In fourth place with $17 million for the weekend was horror film The First Purge, building on its July 4 release. No doubt viewers have been drawn by its political message as much as by the promise of jump-scares and gore.
Sicario: Day of the Soldado fell to fifth place, and rounded out the top five with a $7.3 million total. The rest of the top ten is as follows: Uncle Drew, Ocean's 8, Tag, Won't You Be My Neighbor? (now the highest grossing doc of the year) and Deadpool 2.
Next week: Adam Sandler and all his friends (literally) are back in Hotel Transylvania 3, and Dwayne Johnson beats up a building in Skyscraper.
1. Ant-Man and the Wasp ($76 MM)
Dir: Peyton Reed (WME)
Cast: Paul Rudd (UTA|Lighthouse Management)
        Evangeline Lilly (UTA|Silver Lining Entertainment)
        Michael Douglas (UTA)
2. Incredibles 2 ($29 MM)
Dir: Brad Bird (UTA)
Writer: Brad Bird (UTA)
Cast: Craig T. Nelson (UTA|Forward Entertainment)
        Holly Hunter (ICM|Management 360)
        Bob Odenkirk (WME|Odenkirk Provissiero)
3. Jurassic World: Fallen Kingdom ($29 MM)
Dir: J.A. Bayona (CAA)
Writers: Colin Treverrow (Verve|3 Arts) and Derek Connolly (Verve)
Cast: Chris Pratt (UTA|Rise Management)
        Bryce Dallas Howard (WME|Management 360)
        Daniella Pineda (UTA|Kirsten Ames Management)
4. The First Purge ($17 MM)
Dir: Gerard McMurray (WME|Artists First)
Writers: James DeMonaco (UTA)
Cast: Y'Lan Noel (WME|Stride Management)
        Lex Scott King (ICM Partners|Luber Roklin Entertainment)
        Marisa Tomei (UTA|Untitled Entertainment)
5. Sicario: Day of the Soldado ($7.3 MM)
Dir: Stefano Sollima (CAA|Brillstein)
Writer: Taylor Sheridan (CAA|Elevate)
Cast: Josh Brolin (CAA)
        Isabela Moner (CAA)
        Benicio Del Toro (CAA|LBI Entertainment)