Notes from the Rep Biz - 5-11-2018
Notes from the Rep Biz - 5-11-2018
By:
William Morey
on
Fri, 05/11/2018 - 10:59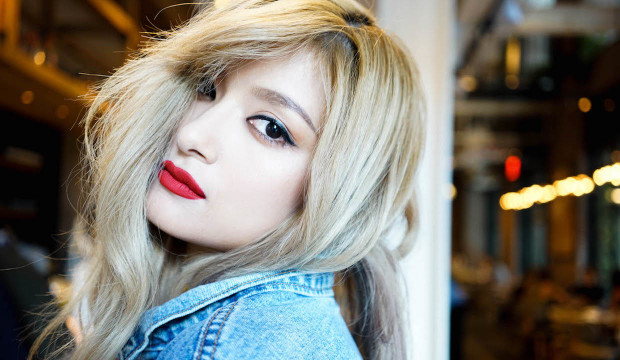 New music agents to WME, a Hamilton star to CAA, a superstar comedian to UTA, and a major management company gets a name change – all this and more in today's edition of Notes From the Rep Biz!
 
At WME:
 
Music agents Andrew Colvin and Adam Voith have joined WME in their Nashville office. The pair come from the booking agency Billions and bring with them their roster of clients including – Mumford and Sons, Bon Iver, Jason Isbell and Vampire Weekend.
 
Japanese Model and TV Personality Rola has signed with Justin Greenberg. Rola has more than 8.5 million followers across Instagram and Twitter and made her American movie debut in Resident Evil: The Final Chapter. She has also written a recipe book and has created the RolaWorld Scholarship Foundation – providing education to underserved countries.
 
At CAA:
 
Actor and musician Anthony Ramos has signed with Alex Mebed, Ryan Abboushi, Shauna Perlman and Zach Kaplan. Ramos originated the roles of John Laurens and Phillip Hamilton in the New York production of Hamilton. Ramos also starred in Spike Lee's series She's Gotta Have It, and has had a recurring role on Will & Grace. He is repped by manager Jill McGrath at Door 24.  
 
Filmmaker Bart Layton has signed with Brian Siberell. Layton's latest film, American Animals, which was at this year's Sundance and SXSW festivals, was one of the first films to be picked up by MoviePass for distribution, and is set to be released in June. Layton is a prolific director in his native U.K., and remains repped by Jodi Shields at Cassarotto & Ramsey Associates.
 
Actor Jorge Lendenborg Jr. has signed with Brian Boone, Dave Bugliari, and Josh Rahm. Lendenborg was last seen in Love, Simon and will next appear in the Transformers spinoff Bumblebee co-starring opposite Hailee Steinfeld. He continues to be managed by Meredith Rothman and Paul Nelson at Mosaic.
At UTA:
 
Comedian and actress Ali Wong has signed with Blair Kohan and Jason Heyman. Wong was an up and comer when she taped her Netflix special Baby Cobra (at seven months pregnant) in 2016. That catapulted her to stardom, and this past year she had a sold out tour across the country. Her next Netflix special, Hard Knock Wife, will drop this Sunday on Mother's Day. She has also written for Fresh Off the Boat, and has co-written and stars in a romantic comedy feature for Netflix.
 
K-Pop star Jessica Jung has signed with Darren Boghosian. Jung was a member of Girls' Generation, one of K-Pop's best selling female groups. In 2016 she released her first solo ep With Love, J, which landed at #4 on Billboard's world album chart. She recently starred in the Chinese romantic comedy feature I Love that Crazy Little Thing.
 
At ICM:
 
Scott Rogowsky, host of mobile app game show HQ Trivia, and the Verizon go90 shows Start Talking and Weird World of Sports, has signed with Ian Arougheti. Rogowsky has also hosted the late night UCB show Running Late with Scott Rogowksy. He's also produced Seeso's Debate Wars and has written for The Onion News Network and Onion Sports Dome. His managers are Daniel Bodansky and James Dixon at Dixon Talent Management.
 
Actor Barry Sloane has signed with Craig Shapiro, Matt Smith, and Steve Brown. Sloane is the star of History's Military drama Six – the second season of which will be returning on May 28. Sloane has also had roles on Revenge, The Whispers, and Longmire. He continues to be repped by manager Jeff Golenberg at Silver Lining Entertainment.
 
Management Notes:
 
Nine months after co-founder Paul Young left, management company Principato Young is rebranding as Artists First. Peter Principato (the other co-founder of the company) will remain the president and CEO of Artists First, whose clients include Jordan Peele, Tiffany Haddish and Kate McKinnon, among many others. They also produce the series Black-ish, Grown-ish, and Hot Date.
Sources: Deadline, Hollywood Reporter, Billboard, Variety