Notes from the Rep Biz - 4-13-2018
Notes from the Rep Biz - 4-13-2018
By:
William Morey
on
Fri, 04/13/2018 - 11:24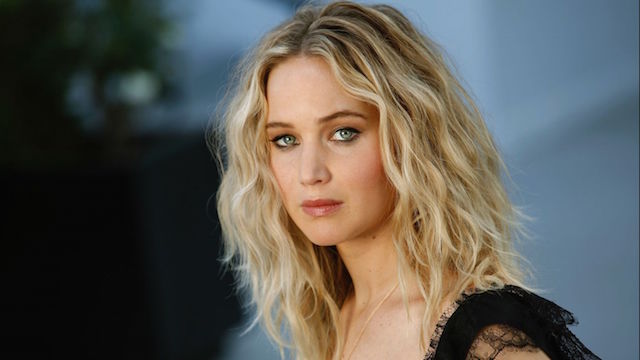 Two Oscar winners have new representation, a Sundance documentary filmmaker to WME, Olympic ice dancers to UTA, all this and more in today's edition of Notes from the Rep Biz!
 
At WME:
 
Manager Yasmine Pearl has joined WME as an agent in the talent department. Pearl comes from the company First Access Entertainment. At this time it's unclear who will be following her to the new gig but her client list includes: Rita Ora, Zayn Malik, and Algee Smith.
 
Country western newcomer Chase Fouraker has signed with Austin Mullins and Jay Williams for exclusive booking representation. Fouraker's latest single "Delirious" was released in March and his next one, "Where We Left Off" will drop in May.
 
Documentary filmmaker Derek Doneen has signed with Matthew Baskharoon. Doneen's debut film Kailash, which follows Indian activist Kailash Satyarthi, who works to liberate Indian children from slavery, trafficking and child labor, won the Grand Jury Prize at this year's Sundance Film Festival.
 
At CAA:
 
After joining CAA last month, agents Caroline Yim and Zach Iser are bringing on their high profile clients such as SZA, Future, Anderson  .Pak, Daniel Caesar, Rae Sremmurd, ScHoolboy Q, Jhené Aiko, The Internet, Willow Smith, and Kehlani.
 
At ICM:
 
Two of Yim and Iser's clients, Lil Yachty and Migos, will be staying at ICM with agents Jacqueline Reynolds-Drumm and Yves Pierre.
 
At UTA:
 
The Miracle Season star Helen Hunt has left CAA and signed with Jeremy Barber at UTA. She was last seen on the small screen as the governor on Fox's drama Shots Fired, and will next star opposite Christina Hendricks and Uzo Aduba in the Netflix film Candy Jar. Hunt has also been directing since 2007, with the feature Then She Found Me and episodes of Californication, Revenge, House of Lies, and This is Us under her belt.
 
Olympic ice dancers Maia Shibutani and Alex Shibutani have signed with ___ at UTA. The pair competed at this year's Olympics where they won two bronze medals. The pair have a very active social media presence including a YouTube channel, "ShibSibs," which has over 150,000 subscribers. They continue to be repped by sports agent Yuki Saegusa at IMG.
 
Other Notes Around Town:
 
Haydn Jones has joined Abrams Artists as a commercial agent who will focus on Youth Talent. Jones comes to Abrams from The Brogan Agency, where she worked with young actors on both commercial and theatrical projects.
 
Jeremy Apody has left Abrams Artists to join Buchwald as the new West Coast Head of Emerging Talent. Commercial clients joining him at Buchwald are: Ella Anderson, Thomas Barbusca, Nicolas Bechtel and Lulu Wilson, among others.
 
Management Notes:
 
Oscar winner Jennifer Lawrence has signed with manager Rick Yorn at LBI Entertainment. This is a big get for Rick Yorn, as it firmly places another one of the world's biggest stars in his company. Yorn has been the longtime manager of Leonardo DiCaprio. Lawrence will next be seen in X-Men: Dark Phoenix, and is attached to Luca Guadagnino's latest project, Burial Rites, and the Adam McKay film Bad Blood, both of which she will produce. Lawrence continues to be repped by agents Tracy Brennan and Jeremy Plager at CAA.  
Sources: Hollywood Reporter, Deadline, Variety, Billboard