Notes from the Rep Biz - 2-9-2018
Notes from the Rep Biz - 2-9-2018
By:
William Morey
on
Fri, 02/09/2018 - 11:12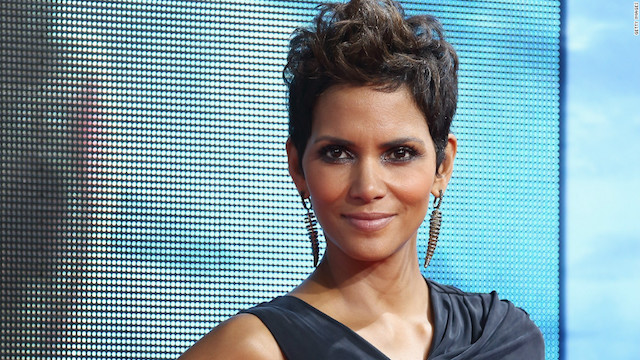 Welcome to Friday and another edition of Notes from the Rep Biz!
 
At WME:
 
Oscar winner Halle Berry has signed with Michelle Bohan and Warren Zavala. Berry was last seen in Kingsman: The Golden Circle, and is expected to reprise her role in the third entry in the franchise. She is managed by Suzan Bymel of Management 360.
 
The Neymarc Brothers (Andrew and Remy), who directed that superbowl spot with John Stamos for Oikos Yogurt in 2012, have signed with Jeff Gorin, Phillip d'Amecourt, and Tanya Cohen. Since 2012 the duo have directed several spots for brands like Pepsi, Cadillac and Chevrolet, among others. Their short film Happy Valentine's Day shot in one take and reversed in slow motion was released on Wednesday (2/7) on VFX's youtube channel and you can watch it here.
 
Jodie Comer, star of BBC America's Killing Eve, has signed with George Freeman, Jessica Kovacevic, and Sean Grumman. Comer recently played Princess Elizabeth in Starz's The White Queen. Killing Eve will premiere on April 8th on BBC America.
 
At CAA:
 
This is Us executive producers and co-showrunners Isaac Aptaker and Elizabeth Berger have signed with Ida Ziniti and Praveen Pandian. Aptaker and Berger were promoted to co-showrunners following their run on This is Us' first season. The pair has written the film Love, Simon, which will be released in March. They were previously at Verve, and remain managed by Eryn Brown at Management 360.  
 
Lifestyle and beauty blogger Desi Perkins has signed with Eman Redwan. Perkins, whose Instagram account was named one of the top 15 pages to follow by Forbes magazine (seriously), has signed with CAA in all areas.
 
YouTube personality Kian Hawley has been dropped by CAA after making racially insensitive remarks, which also got him fired from the film The Hate U Give.
 
At UTA:
 
Santa Clarita Diet and Justified star Timothy Olyphant has signed with David Kramer. Olyphant recently starred in Kenneth Lonergan's off-Broadway comedy Hold On To Me Darling at the Atlantic Theater Company. He has also recently been seen in Snowden and Mother's Day. He continues to be managed by Colton Gramm at Brillstein Entertainment Partners.
 
Brandon Flynn, a star of Thirteen Reasons Why, has signed with Louise Ward, Jason Heyman, and Neil Bajaj. Flynn got his start playing the role of Luke in the off-Broadway production of Kid Victory. He is also represented by manger Kim Hodgert at Anonymous Content.   
 
At ICM Partners:
 
Prolific character actor David Costabile has signed with J.R. Ringer, Kevin Hussey, and Sean Liebowitz. Costabile, who currently stars on Showtime's Billions (currently filming its third season), has had memorable turns on The Wire, Breaking Bad, and Suits, and can also be seen in this years Oscar nominated The Post. He is managed by Craig Gartner at Gartner Green Management.   
 
Other Notes Around Town:
 
Gersh talent agent Nick Collins has been promoted to partner. Collins started at the agency in 2005, and was promoted to agent in 2007. His roster includes Taylor Kinney, Megan Boone, Eric McCormack, Liam James and others.
 
Actress Shavon Kirksey, who will next be seen in Tyler Perry's Acrimony, has signed with Pedro Tapia at CESD. Kirksey continues to be managed by Robyn Holt at Holt Management.
 
Management Notes:
 
Aden Young, star of the Sundance TV drama Rectify, has signed with Eli Selden at Anonymous Content. Young will next be seen in the indie thriller Angelique's Isle, and the comedy/drama Elsewhere. He continues to be agented by Elan Ruspoli and Michael Katcher at CAA.
 
Alixandra von Renner, who has had roles on Hatfields & McCoys, Texas Rising, and Chicago Med, has signed with Robyn Holt at Holt Management.
 
Agent Evan Dick has left CAA to launch his own production/management company Exit 39. The company has also signed a first look deal with Love Productions. At CAA, Dick was a sports broadcasting and unscripted talent packaging rep.
 
Director, producer, and show creator Kevin Bright (who directed over sixty episodes of Friends) has signed with Erwin More at More/Medavoy. Recently, Bright was an executive producer on on the coming of age documentary Best and Most Beautiful Things.
Vincent Cirrincione has shut down his management company Vincent Cirrincione and Associates in the wake of nine women coming forward to accuse Cirrincione of unwanted sexual advances. This comes after clients Taraji P. Henson and Julie Benz dropped Cirrincione as a manager.
 
Sources: Variety, Hollywood Reporter, Deadline