Notes from the Rep Biz - 2-23-2018
Submitted by William Morey on
Fri, 02/23/2018 - 10:26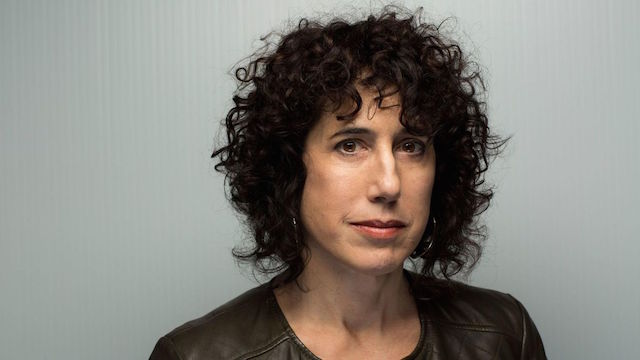 A Sundance breakout filmmaker signs with WME, a Brooklyn 99 star and a Tony winner both head to ICM, and a Lucifer star goes to Paradigm. Welcome to Friday and another edition of Notes from the Rep Biz!
 
At WME:
 
Jennifer Fox director, writer and producer of the Sundance breakout The Tale has signed with David Karp and Erin Junkin. Fox's harrowing autobiographical film about her history of sexual abuse was sold to HBO in one of the biggest deals at Sundance.
 
 
At CAA:
 
TV Lit agent Peter Micelli has left CAA to become Chief Strategy Officer for film television and digital for Entertainment One. 
 
At ICM:
 
Actress Stephanie Beatriz has signed with Chris Horseman in the Los Angeles office and Bonnie Bernstein in the New York office. Beatriz who currently stars as Rosa Diaz on Brooklyn 99 and recently produced and starred in the sexual assault drama The Light of the Moon which won an audience award at SXSW last year. She'll next appear in Heather Graham's directorial debut Half Magic, which opens today. She is managed by Sean Elliot and Bob Glennon at Authentic.
 
Tony winner Kelli O'Hara has also signed with Bonnie Bernstein. O'Hara who won a Tony for her performance in the 2015 revival of The King and I will return to that role in the West End this summer. In 2019 she'll star in the revival of Kiss Me Kate at the Roundabout, and will next be seen in the second season of Netflix's 13 Reasons Why. She contines to be repped by manager Erica Tuchman at Perennial Entertainment.  
 
 
Other Notes from the Rep Biz:
 
Jared Thompson moves to Abrams Artists Agency from Rebel Entertainment where he'll focus on repping producers, supervising producers, production companies, on-camera talent in broadcast, cable, syndication and digital markets as well as creators of unscripted television programs. The move comes as Abrams continues to expand its alternative programming and digital department. Thompson represented producers from Extreme Makover: Home Edition. It's unclear who will follow him to his new digs but the showrunners for A&E's Intervention and HGTV's Fixer Upper, and others are expected to follow.  
 
 
Filmmaker Roland Joffe has signed with David Gersh and Sean Barclay at Gersh. Joffe who's latest film The Forgiven starring Forest Whitaker and Eric Bana is set to be released on March 9th. The filmmaker has had an impressive and prolific career over the years, directing such films as the Oscar winner The Killing Fields, The Scarlet Letter starring Demi Moore, and Fat Man and Little Boy starring Paul Newman. Fun trivia fact he was also a producer on the Super Mario Brothers movie. Joffe continues to be repped by manager Craig Baumgarten at Zero Gravity Management.
 
 
Lucifer star Lesley-Ann Brandt has signed with Andrew Ruf, Shawn Scallon, and Stephanie Ramsey at Paradigm. Brandt who plays the demon Mazikeen the best friend of Lucifer on Fox's Lucifer will next be seen in the comedy Killing Winston Jones. Her manager is Matt Luber at Luber Roklin Entertainment.
Sources: Variety, Hollywood Reporter, Deadline