Notes from the Rep Biz - 12-1-2017
Notes from the Rep Biz - 12-1-2017
By:
William Morey
on
Fri, 12/01/2017 - 12:56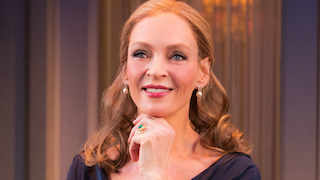 At WME:
 
Agent Lindsay Dunn has left WME to be executive vice president for Russo Brothers Studio the new production company formed by the Avengers: Infinity War directors, brothers Anthony and Joe Russo. Dunn repped the Russo brothers as a TV agent.
 
Major rock music agent Scott Clayton, the co-head of CAA Nashville, has left and moved to WME, where he will take up his same position. Clayton has been at CAA for seventeen years and has represented acts such as John Mayer, Dead and Company, and the Zac Brown Band. It's unclear who will be joining Clayton in his new digs, but it's expected he'll take a genre-broadening approach to WME's Nashville office.
 
At CAA:
 
In what is seemingly a daily occurrence, another agent has been fired following a sexual harassment lawsuit. The Hollywood Reporter has reported that CAA agent Cameron Mitchell has been fired after accusations from actress Demi Mann. It's unclear at this time where Mitchell's other clients will go, but he represented Will Packer, Common, Terrence Howard, Gabrielle Union and Reginald Hudlin, among others.
 
Last week, Beatrix Kiddo herself, Uma Thurman left CAA, and right before her Broadway debut in The Parisian Woman. It is not known if she will hire another agent at this time. She continues to be managed by Jason Weinberg at Untitled Entertainment.
Disney Channel star Peyton List (not to be confused with the Peyton List who was in Frequency and Mad Men) has signed with Ben Day and Tracy Brennan. She will next be seen in the Jessie spin off Bunk'd for Disney Channel. List is managed by Terri Bostaji at Terri B Talent.
 
Other Notes Around Town:
 
Former Bond girl Olga Kurylenko has left WME and signed with Nigel Meiojas at UTA. Kurylenko will be seen in Terry Gilliam's The Man who Killed Don Quixote. She continues to be repped by Independent Talent Group in the U.K.
 
Don't Talk to Irene director Pat Mills has signed with Adam Levine at Verve. Mills is also repped by agent Jennifer Hollyer at The Jennifer Hollyer agency in Canada.
 
Management Notes:
Mariah Carey has signed onto Jay Z's management company, Roc Nation. In November Carey fired her manager Stella Bulochnikov. This will be the start of a new age for the diva.
 
TransFormers: Revenge of the Fallen actress Isabel Lucas has signed on with Oren Segal at Management Production Entertainment. She remains agented by Jim Osbourne at APA and Sharron Meissner and Anthony Zak at Meissner Management in Australia.
Comedy manager Dustin Doty has left Luber Roklin and joined Principato Young Entertainment. Doty has been representing stand-up comedians and writers such as Alphonso McAuley and Hannah Pilkes. It is believed his entire roster will follow him to his new gig.
Columnist Jasmine Lobe has signed with Lee Stollman at the Gotham Group. Lobe writes The J-Spot, a sex and relationship column for the Observer, and recently closed a deal to develop a series based on the column with James Frey's Full Fathom Five. In addition, she's an actress who has appeared in Law and Order: Special Victims Unit and Retired at 35.
U.K. talent agency Troika is merging with management firm James Grant Group. The two companies will keep their respective names, but James Grant Group is expanding into intellectual property creation.
PR Notes
Oscar nominee Naomie Harris has signed with 42 West.
Improv comedian Lisa Linke, who has a reoccurring role on TV Land's Teachers, has signed with Katz PR.
 
Sources: Variety, Hollywood Reporter, Deadline, and Page Six.