Notes from the Rep Biz - 11-3-2017
Notes from the Rep Biz - 11-3-2017
By:
William Morey
on
Fri, 11/03/2017 - 11:38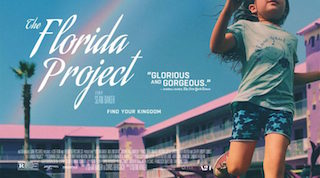 AGENCY NOTES
At WME:
David Rabinowitz and Charlie Wachtel, writers of Black Klansmen, have signed with Hanah Davis, Nick Hoaglund, and Solco Schuit. This is the duo's first feature film and is being directed by Spike Lee and produced by Jordan Peele and Jason Blum. The film details the true story of Colorado police detective Ron Stallworth, a light skinned black man who successfully infiltrated the KKK.
Preferred Content founder and CEO: Kevin Iwashina is joining Endeavor Content (the brand new combined film financing and scripted TV sales division of WME/IMG). Iwashina will wind down Preferred Content and join Endeavor Content with a focus on non-fiction.
At CAA:
As sexual harassment allegations against him continue to mount, Kevin Spacey has been dropped by both CAA and PR firm Polaris.  CAA has also dropped reporter Mark Halperin under similar circumstances.
At UTA:
It's been a good couple of weeks for people involved in The Florida Project. The breakout star of Sean Baker's indie, Brooklyn Prince, has signed with Theresa Peters. The seven-year old actress has been earning accolades and considerable Oscar buzz for her performance as the precocious Moonee, living her life with her young single mother in a Florida budget motel. Prince is managed by Thor Bradwell at Thirty Three Management.
Parenthood and Coach star Craig T. Nelson has signed with Sarah Clossey. Nelson has been set as the lead in Raised by Wolves at ABC, a single camera comedy pilot from Diablo Cody. He'll next be heard as Mr. Incredible in Disney/Pixar's Incredibles 2. He continues to be managed by Connie Tavel at Forward Entertainment.
Other Signings around town:
Lit agent David Boxerbaum has left Paradigm and moved over to Verve. At Paradigm his client list included writers such as John Swetnam, Charles Stone III, Marcus Dunstan & Patrick Melton, and Geoff LaTulippe. It's unclear at this time who will be following Boxerbaum to his new gig, but we will keep you posted.
Another lit agent, Bradley Glenn, has left the Kaplan Stahler Agency. It is unclear at this time where he will go, or who among his clients will follow him.
MANAGEMENT NOTES:
W. Kamau Bell has signed with Brillstein Entertainment Partners. Bell is the former host of Totally Biased and host of CNN's Emmy winning United Shades of America. Bell will be managed by Alex Murray and Tim Sarkes. He'll continue to be agented by Stacy Mark at WME.
Rachel Moore has been promoted from coordinator to manager at Grandview Management in their talent department.
TV lit manager Erik Horine has left The Shuman Company. It is unclear at this time where he will end up and which of his clients will follow him.
Sources: Deadline, Variety, Hollywood Reporter, Tracking-board.com