Notes from the Rep Biz - 1-5-2018
Notes from the Rep Biz - 1-5-2018
By:
William Morey
on
Fri, 01/05/2018 - 11:52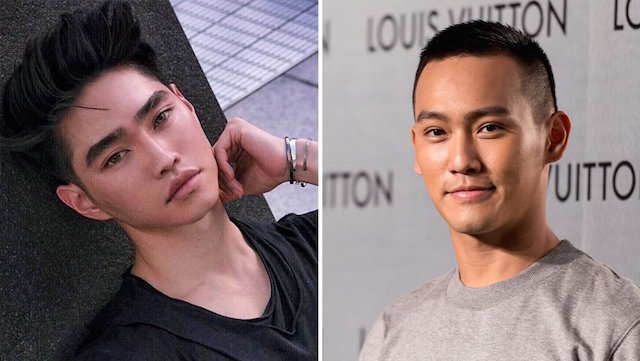 Happy New Year and welcome back to another edition of notes from the Rep Biz!
Agency Notes:
After being fired from his starring role on Netflix's The Ranch following a series of sexual misconduct allegations, Danny Masterson has been dropped by his agency, UTA. Deadline reports that UTA has given no comment as to why, but they are hearing that this happened a little while ago.
Kelly Miller, a producer and manager at The Shuman Company, has joined Paradigm as a theater to television crossover agent. This position is designed to transition playwrights into TV writing roles. Miller specializes in female, trans and diverse playwrights.
Actors Edward Zo and Wesley Wong have signed with Don Buchwald & Associates. Zo comes from the YouTube and Instagram worlds and is known for his 2015 vlog which called out Netflix's Death Note remake for its whitewashing casting controversy. Zo also has credits on Speechless and Switched at Birth. He'll next be seen in The Brits are Coming, a heist comedy starring Uma Thurman. Zo will be repped by Julia Buchwald and Tyler Allen.
Wesley Wong is a Hong Kong actor who has starred in multiple Chinese films and will make his American debut in March in Pacific Rim: Uprising. He will be repped by Julia Buchwald. Both Zo and Wong are managed by Scott Erickson at Asia Cinema Entertainment.  
Management Notes:
  
Mexican star Cecilia Suarez has signed with manager Byron Wetzel of Wetzel Entertainment Group. Suarez has had roles on Sense 8, Medium, and Boston Legal, and she will next be seen in MGM's Overboard remake.
Wetzel has also signed Belgium actor Ronald Gutman, currently playing Denis on Preacher. Gutman will next be seen in BBC/Netflix's The Forgiving Earth and On the Basis of Sex – where he'll be a former professor of Ruth Bader Ginsburg, played by Felicity Jones.
Marni Rosenzweig has left Abrams Artists to start her own management company, which will be called The Rosenzweig Group. It is unclear who will follow her at this time, but she will be retaining longtime clients Pooch Hall, Austin Hebert, and Mather Zickel.
Managers Mike Nilon and Matt Shelton have left LINK Entertainment and formed their own company, Stride Management. It is expected that they will be bringing along clients such as: Nicolas Cage, Mike O'Malley, Jason Patric, David Paymer, and Shannon Purser.  
Writer Byron Burton has signed with Joe Riley at Zero Gravity Management. Burton is currently developing the animated series The Gang's All Here along with several major animation voice acting vets.
Marcia Hurwitz, the head of Innovative's commercial and voiceover departments, is exiting the company to launch MHMC (Marcia Hurwitz Management & Consulting). Hurwitz will now manage: Wendie Malick, Ben Stein, Tim Curry, Charlie Adler, Jeff Bergman and Tom Kenny. While other clients will work with her for branding/endorsement only.
Sources: Deadline, Hollywood Reporter, Variety.