Notes from the Rep Biz - 5-17-2019
Notes from the Rep Biz - 5-17-2019
By:
Kevin McNamara
on
Fri, 05/17/2019 - 12:26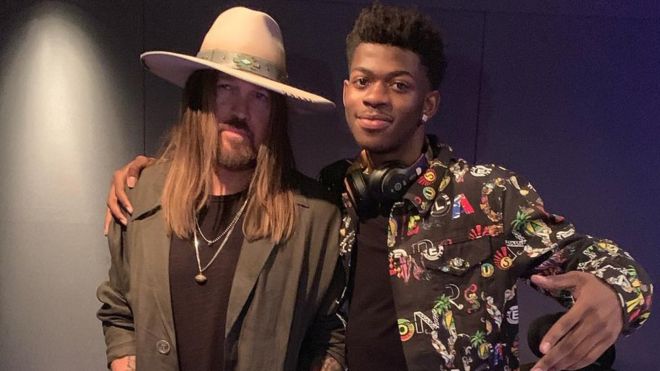 At CAA:
 
Rapper and viral sensation Lil Nas X has signed with Daniel Kim. His smash hit 'Old Town Road' currently tops the Billboard Charts for the fifth straight week.
 
Writer-director Ladj Ly is also a new signing for the agency. His debut film, Les Misérables, is currently in contention at Cannes. 
 
At Paradigm:
 
Actor Harry Melling has signed with agent Stephanie Ramsey. He is perhaps best known for the role of Dudley Dursley in the Harry Potter films. 
Additionally, the firm has hired veteran agent Ashley Hanley as well as promoted three others from trainee. Hanley will be in Los Angeles while Valerie Champeau, Katelyn Dougherty, and Rachel Ellicott will be in New York.
 
At ICM Partners:
Actor Ari'el Stachel ihas signed with the agfent team of Hildy Gottlieb, Chris Horsman, Alice Whitley, and Brian Mann. Last year, he won the Tony for Best Featured Actor in a Musical. 
At UTA:
Fighter-turned-actress Gina Carano has signed with Shani Rosenzweig. She was recently cast in the Disney+ series The Mandalorian, within the Star Wars universe.
Elsewhere:
 
Musician and actor Charles Esten has signed with APA for music representation. He also starred on the country music drama Nashville.
 
Management Notes:
Pop star Demi Lovato has signed with the famed Scooter Braun. Braun also represents the likes of Justin Bieber and Ariana Grande. 
UK-based agency Troika has named NBCU International Studios' Paul Randle as its' Managing Director.
 
 
 
Sources: The Hollywood Reporter, Deadline, Variety