Notes from the Rep Biz - 3-29-2019
Notes from the Rep Biz - 3-29-2019
By:
Kevin McNamara
on
Fri, 03/29/2019 - 10:12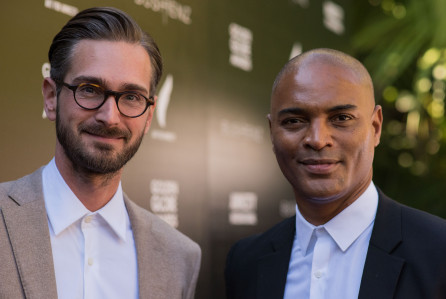 At WME:
 
Directors Gerard Bush and Christopher Renz have signed with agents Philip Raskind and Roger Green. The filmmaking duo are currently attached to their as yet untitled feature film debut at Lionsgate.
 
Actress Kathryn Newton has signed with Daniel Molina and Max Maulitz. She is best known for the role of Abigail on HBO's Big Little Lies, which she will be reprising this season.
 
 
At CAA:
 
Filmmaker Julius Avery is a new signing for agent Charlie Jennings. He directed last year's WWII horror Overlord.
The Purge's Frank Grillo has also signed with Charlie Jennings. His most recent film, Donnybrook, premiered last year at the Toronto Film Festival.
 
At Abrams:
Actor Jason Patric has signed with agent Jason Zenowich. His next film is the action thriller Hour of Lead, alongside Anne Heche and Thomas Jane.
The agency has also bolstered its ranks with two new hires. Pietra Ingenito will be in the thetrical division in Los Angeles while Jerry Kallarakkal will work in the commercial division in New York. 
 
At Paradigm:
 
Actor Jason Ralph is a new signing for agent Jake Atterman. He is perhaps best known as the lead of the fantasy drama The Magicians on Syfy, which was just renewed for its fifth season.
They have added two new agents of their own, Nikita Adams and William Rodriguez. Adams will work in the unscripted department, while Rodriguez will be in comedy touring.
At UTA:
Writer and director Freddy Macdonald is a new signing for agent Rich Klubeck. His latest short film Sew Torn was recently acquired by Fox Searchlight.
   
 
 
Publicity Notes:
 
Comedian Celeste Barber, whose work parodying celebrities on Instagram has garnered her millions of followers, has signed with Kovert Creative.
Katz PR has signed actress Kristina Ho, who currently stars in the latest Power Rangers series on Nickelodeon.
 
 
Sources: The Hollywood Reporter, Deadline, Variety