Notes from the Rep Biz - 1-11-2019
Notes from the Rep Biz - 1-11-2019
By:
Kevin McNamara
on
Fri, 01/11/2019 - 15:24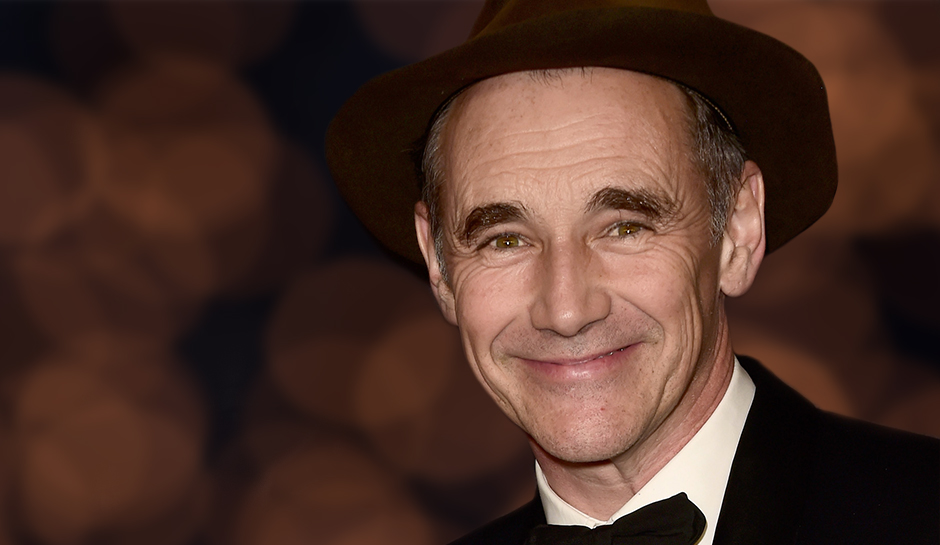 At CAA:
 
Oscar-winner Mark Rylance has signed with agent Joel Lubin. His role in Bridge of Spies garnered him the Academy Award for Best Supporting Actor in 2016. 
 
Filmmaker Lukas Dhont, writer and director of the critically acclaimed 2018 drama Girl, has signed with Maha Dakhil. For the Belgian, it's his first representation by a U.S. agency
 
Actress Laura Donnelly has signed with Jessica DiBiase and Fred Specktor. She won Best Actress at the Olivier Awards for her performance in The Ferryman, a 2018 play by Jez Butterworth.
 
At WME:
 
Actress Gemma Chan is a new signing for Phillip Sun. She can next be seen alongside Brie Larson and Samuel L. Jackson in the superhero epic Captain Marvel.
 
Director Jeremiah Zagar has signed with agents Hannah Davis and Simon Faber. His debut film We the Animals leads the Independent Spirit Awards with five nominations.
 
 
At UTA:
 
Comedy agent Mark Gordon is a new hire for the agency, as part of its plans to expand its touring group. He will focus on booking clients in the college space.
 
Actress Heléne Yorke has signed with agents Allison Hahn, Jenna Gates, and Fred Hashagen. She currently stars on Comedy Central's The Other Two, playing the far less successful older sibling of a social media star. 
 
Haunting of Hill House actress Lulu Wilson has signed with a team led by Brian Nossokoff and Gennifer Lieber. The child star also recently played a crucial role on HBO's Sharp Objects. 
At Verve:
 
Filmmaker Bradley Slabe, writer and director of the animated short Lost and Found, has signed with Bryan Bresser and Sara Nestor. Lost and Found, which follows a crochet toy dinosaur, was recently placed on the Oscars shortlist.  
 
Director Cat Solen, the mind behind the Adult Swim comedy series The Shivering Truth, has signed with a team led by Chris Noriega and Melissa Darman.
At ICM Partners:
 
The agency has hired veteran Seth Lawrence into its unscripted department. His clients include producers and showrunners behind shows like Basketball Wives and RuPaul's Drag Race. 
 
TV Host and correspondent Soledad O'Brien has signed with Courtney Catzel and Ava Greenfield. She currently hosts the weekend political show Matter of Fact with Soledad O'Brien, produced by Hearst Television. 
Elsewhere:
 
Singer and actress Tamar Braxton has signed with APA. Her latest album, Bluebird of Happiness, hit number 14 on the Billboard 200. 
 
Veteran agent Robyn Starr has been hired by ACM Talent after twenty years at Buchwald. The majority of her clients will be making the journey as well.
 
Actors Emily Piggford and Chance Kelly have both signed with The Rosenzweig Group. Piggford has a recurring role on Netflix's The Umbrella Academy, while Kelly can be seen on both Ray Donovan and Billions.
Management Notes:
 
Longtime manager Adam Kolbrenner has launched his own firm entitled Lit Entertainment Group, leaving Madhouse Entertainment after twelve years.
 
His former partner Robyn Meisinger has left as well, joining Anonymous Content. It's not immediately clear what led to their split.
Publicity Notes:
 
Katz PR has signed Kai Wener, who currently can be seen as Ty Finn on Fox's The Orville. He continues to be represented by Abrams in other areas.  
 
Wolf Kasteler Public Relations has promoted Caryn Leeds and Annick Oppenheim to VP. Leeds is based out of New York and Oppenheim is out of Los Angeles. 
 
Sources: The Hollywood Reporter, Deadline, Variety