Notes From the Rep Biz - 9-9-2022
Notes From the Rep Biz - 9-9-2022
By:
Elliott George
on
Fri, 09/09/2022 - 09:31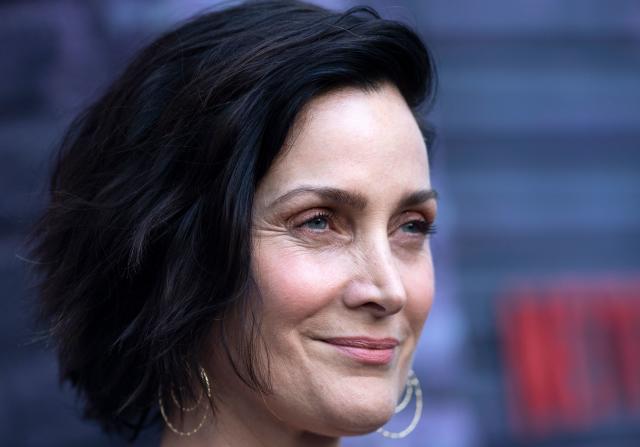 New Clients at WME: Director Lynne Ramsay, non fiction filmmakers Bryan & Amy Bandlien Storkel and their Production Company Sidestilt Films, WWE star Bianca Belair, Internet chef Lynn Davis AKA Lynja, Filmmaker and Multidisciplinary Artist Ja'Tovia Gary. "Delhi Crime" Showrunner Tanuj Chopra, "Brother" director Clément Virgo, and "I Like Movies' Writer/Director Chandler Levack.
At CAA: Actress Diane Lane, Filmmaker Ang Lee, "Arrowverse" mastermind Marc Guggenheim, documentary director and producer Robert Alexander, actor Jason Clarke, "Last Days of the Space Age" creator David Chidlow, Beauty Entrepreneur Nyakio Grieco, "Saint Omer" filmmaker Alice Diop, "Chicken Shop Date" Creator Amelia Dimoldenberg, and "Buy My House" host Nina Parker are all new signs for the death star.
More ICM moves: Chris Von Goetz and James Robins Early along with producer Aaliyah Williams have founded Adventure Media — a production and management company. Kyle Jaeger has joined 2AM as a manager. Theatrical agent Patrick Herold has moved to UTA. Carol Goll has joined Range Media Partners to lead their corporate representation and branding divisions. Music agent Emily Yoon has joined Wasserman. Michael Grinspan has joined UTA as a comedy touring agent. Music Agents Ron Kaplan and Garry Buck have joined Reliant Talent Agency.
New signs for UTA: Abigail Cowen, streamers; Sykkuno, Grace Van Dien, and "Euphoria" star Alexa Demie. Digital culinary creators: Alexis Nikole Nelson, Matt Broussard, Owen Han, Danny Mondello, and H Woo.
At Gersh: Trinity herself — Carrie Ann Moss and 'The Good Doctor' actress Bria Samoné Henderson, Actor Seth Carr and director Benny Boom are all new signs for the agency.
Other Notes Around Town:
Verve lit agent Melissa Darman has been promoted to partner.
"Black Spartans" director Ben Cory Jones has signed with Cultivate Entertainment.
Writer Rick Cleveland has signed with APA.
"Beast" actress Leah Sava Jeffries has signed with M88.
Burlesque star Dita Von Teese has signed with A3.
"RuPaul's Drag Race" stars Jinkx Monsoon and BenDeLaCreme have signed with Innovative.
Sources: Variety, Hollywood Reporter, Deadline