Notes from the Rep Biz ~ 7/29/2022
Notes from the Rep Biz ~ 7/29/2022
By:
Elliott George
on
Fri, 07/29/2022 - 10:38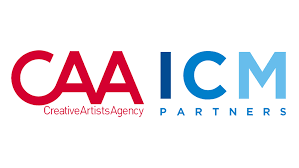 At WME: "Heartstopper" actress Kit Conner, actress and model Lori Harvey, director and producer Ben Simms are all new signs for the agency.
New signs for CAA: "Blindspotting" actor and showrunner Rafael Casal, Chess streamers Alexandra and Andrea Botez, screenwriter Lee Hall, director Emma Holly Jones, internet personality Nina Daniele, filmmaker Sally El Hosaini, Belgian TV Host and actor Kody Kim, and comedian Chad Daniels.
As the acquisition of ICM by CAA settles in, more and more agents are finding new digs:
Music agent Mike Hayes is moving to APA, as is agent Andrew Rogers who is joining as Partner and Global Head Of Talent, as well as Chris Smith who will be SVP Global Concerts & Talent.
Jessica Lacy and Oliver Wheeler have moved Range Media Partners as managers. Andy Stabile is now at Verve as Partner & Head Of Unscripted. Brittany Perlmuter has moved to Odenkirk Provissiero Entertainment as a manager, and Katie Cates is now at Artists First also as as a manager.
At UTA: Filmmaker Andre Gaines and "Squid Games" Star Hae-soo Park are new signs for the agency.
Actor Michael Rainey Jr. has singed with APA.
Sources: Deadline, Hollywood Reporter, Variety