Notes From the Rep Biz - 11-11-2022
Notes From the Rep Biz - 11-11-2022
By:
Elliott George
on
Fri, 11/11/2022 - 09:23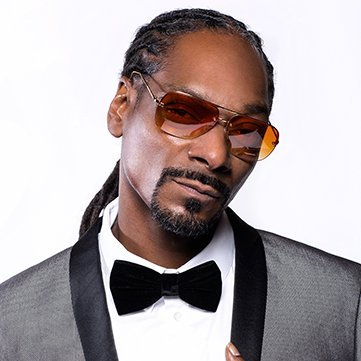 New signs at WME: Snoop Dogg, "The Inspection" filmmakers Elegance Bratton & Chester Algernal Gordon. "The Bear" creator Christopher Storer, social media star Nailea Devora, "Fall" director Scott Mann, and "Dungeon Crawl" author Matt Dinniman.
At CAA: "The Mandalorian" himself, Pedro Pascal is a new sign for CAA along with; actress Julianna Margulies, actress Parker Posey, documentary Filmmaker Paula Eiselt, "House Of The Dragon's" Solly McLeod, "The Daily Show" correspondent Roy Wood Jr. "Dungeons & Dragons" writers and Directors Jonathan Goldstein & John Francis Daley. "Catherine, Called Birdy" star Bella Ramsey. "John Wick" mainstay Lance Reddick, and playwright and screenwriter Sofya Levitsky-Weitz.
At UTA: WME's Brandon Liebman has joined UTA as a partner. While "The Unknown Country" Filmmaker Morrisa Maltz, former football player Manti Te'o,  "House of Flowers" creator Manolo Caro, and writer Rayna McClendon are all new signs for the agency,
At Gersh: New signs includ; "Kindred" star Micah Stock and "Run the World" star Bresha Webb.
Other Notes Around Town:
South Korean star Gang Dong-Won has signed with Range Media Partners.
Manager Thuan Dang has left Gotham Group and joined APA as an agent also joining the agency; music agent Steve Kaul moving over from CAA and Luber Roklin manager Jovan Meredith. "Alita: Battle Angel" star Rosa Salazar is a new sign for APA.
A3 Artists has signed 'So You Think You Can Dance' Co-Creator Nigel Lythgoe.
Sources: Deadline, Hollywood Reporter, Variety