Box Office Round-up ~ 11/14/23
Box Office Round-up ~ 11/14/23
By:
Sam Cherington
on
Tue, 11/14/2023 - 21:18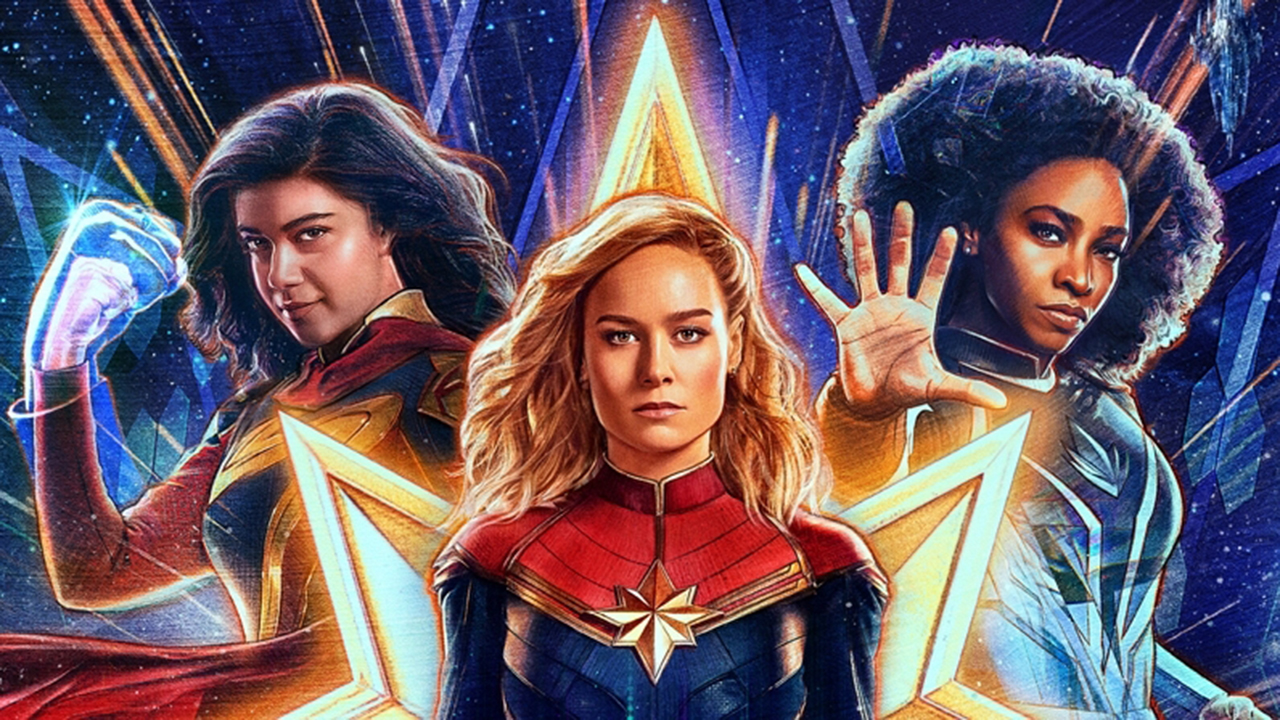 They may have won the weekend, but the debut of The Marvels was a brutal one for Disney and Marvel Studios, as the Captain Marvel sequel (and Wandavision and Ms. Marvel spinoff) had the worst opening weekend of the entire MCU with $46.1 million. It fell almost $9 million short of previous record-holder The Incredible Hulk from the distant past of 2008.
The Marvels doubtlessly fell victim to a marketing campaign hamstrung by the SAG-AFTRA strike, but considering the underwhelming numbers for this, Ant-Man and the Wasp: Quantumania, and last year's Thor: Love and Thunder, it's clear that all is not well at Marvel. Disney has already begun an overhaul of the MCU, holding off on any new feature releases until 2025 as they rethink their longterm plans for the franchise.
Elsewhere in the top five, Five Nights at Freddy's passed $125 million with a third-weekend gross of $8.9 million. In third place, Taylor Swift: The Era Tour took in $6 million, putting it on a pace for $180 million domestically by Thanksgiving. In fourth place Priscilla had a strong hold, dropping just 5% with a $4.7 million gross as we head into awards season. And speaking of awards season films, Killers of the Flower Moon rounded out the top five with $4.5 million as it enters its second month in theaters.
This coming weekend sees several contenders to win the upcoming Thanksgiving week/weekend, including Hunger Games prequel The Ballad of Songbirds & Snakes, slasher flick Thanksgiving from director Eli Roth, animated sequel Trolls Band Together, followed by Ridley Scott's Napoleon and Disney Animation Studios' Wish on Wednesday November 22nd.
1.  The Marvels ($46.1 MM)
Director: Nia DaCosta (CAA)
Writers: Nia DaCosta (CAA), Megan McDonnell (Verve), Elissa Karasik (UTA)
Cast: Brie Larson (WME)
        Teyonah Parris (CAA)
        Iman Vellani (Principal Entertainment) 
2. Five Nights at Freddy's ($8.9 MM)
Director: Emma Tammi (CAA)
Writers: Scott Cawthon, Seth Cuddeback, Emma Tammi (CAA), Chris Lee Hill (IAG), Tyler MacIntyre (IAG)
Cast: Josh Hutcherson (Gersh)
         Piper Rubio (Coast to Coast Talent Group)
         Matthew Lillard (A3 Artists Agency) 
2.  Taylor Swift: The Eras Tour ($6 MM)
Director: Sam Wrench (CAA)
Cast: Taylor Swift (Republic Records) 
4.  Priscilla ($4.7 MM)
Director: Sofia Coppola (Gersh)
Writer: Sofia Coppola (Gersh)
Cast: Cailee Spaeny (WME)
         Jacob Elordi (Gersh)
         Dagmara Dominczyk (Innovative)
5. Killers of the Flower Moon ($4.5 MM)
Director: Martin Scorsese (WME)
Writers: Eric Roth (CAA), Martin Scorsese (WME)
Cast: Leonardo DiCaprio (Special Artists Agency)
         Robert De Niro (CAA)
         Lily Gladstone (IAG)
Source: Box Office Mojo, The Numbers