Box Office Round-Up ~ 10/30/23
Box Office Round-Up ~ 10/30/23
By:
Sam Cherington
on
Mon, 10/30/2023 - 16:01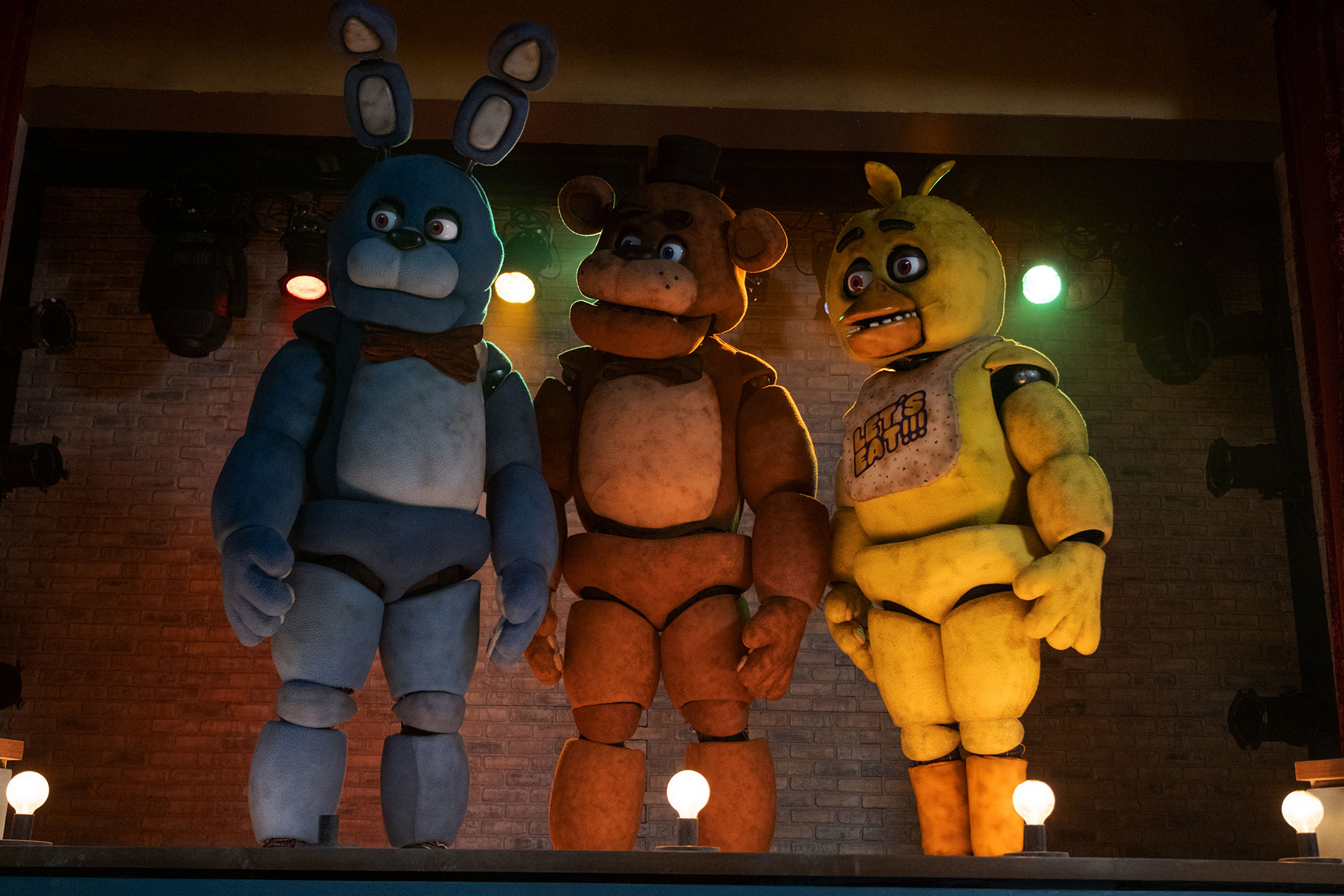 Perhaps it shouldn't be a surprise that a horror movie dominated Halloween weekend at the box office, but nonetheless Five Nights at Freddy's took everyone by surprise with an opening weekend gross of $80 million. It's the biggest opening ever for a Halloween weekend release, and the third best debut for a horror title (behind It and It: Chapter Two), all of which is even more impressive when factoring in that Five Nights at Freddy's also debuted digitally on Peacock over the weekend.
It also has the distinction of unseating Taylor Swift from the top of the box office, as Taylor Swift: The Eras Tour moved to second place with a third-weekend gross of $15.4 million, putting it just past the $150 million mark domestically. Similarly, Martin Scorsese's Killers of the Flower Moon moved to third place in its second weekend in theaters, taking in $9.3 million to pass $40 million overall.
In fourth place, faith-based documentary After Death, from Angel Studios, debuted with a solid $5 million while The Exorcist: Believer (a very different sort of faith-based movie) fell to fifth place with $3.2 million. Perhaps an exception to the horror's overall box office reliability, the legacy sequel/reboot has yet to clear $60 million overall after three weekends in theaters.
Expect Five Nights at Freddy's to continue its box office success into November, with no major big-screen competition until November 11th, with the release of The Marvels (from Marvel Studios, if that wasn't obvious).
1. Five Nights at Freddy's ($80 MM)
Director: Emma Tammi (CAA)
Writers: Scott Cawthon, Seth Cuddeback, Emma Tammi (CAA), Chris Lee Hill (IAG), Tyler MacIntyre (IAG)
Cast: Josh Hutcherson (Gersh)
         Piper Rubio (Coast to Coast Talent Group)
         Matthew Lillard (A3 Artists Agency) 
2.  Taylor Swift: The Eras Tour ($15.4 MM)
Director: Sam Wrench (CAA)
Cast: Taylor Swift (Republic Records) 
3. Killers of the Flower Moon ($9.3 MM)
Director: Martin Scorsese (WME)
Writers: Eric Roth (CAA), Martin Scorsese (WME)
Cast: Leonardo DiCaprio (Special Artists Agency)
         Robert De Niro (CAA)
         Lily Gladstone (IAG)
4.  After Death ($5 MM)
Director: Stephen Gray, Chris Radtke
Writers: Stephen Gray
5.  The Exorcist: Believer ($3.2 MM)
Director: David Gordon Green (CAA)
Writers: Peter Sattler (UTA), David Gordon Green (CAA), Scott Teems (CAA), Danny McBride (Range Media Partners)
Cast: Leslie Odom, Jr. (CAA)
        Ellen Burstyn (UTA)
         Lidya Jewett (Paradigm) 
Source: Box Office Mojo, The Numbers