Box Office Round-Up ~ 10/2/23
Box Office Round-Up ~ 10/2/23
By:
Sam Cherington
on
Mon, 10/02/2023 - 13:17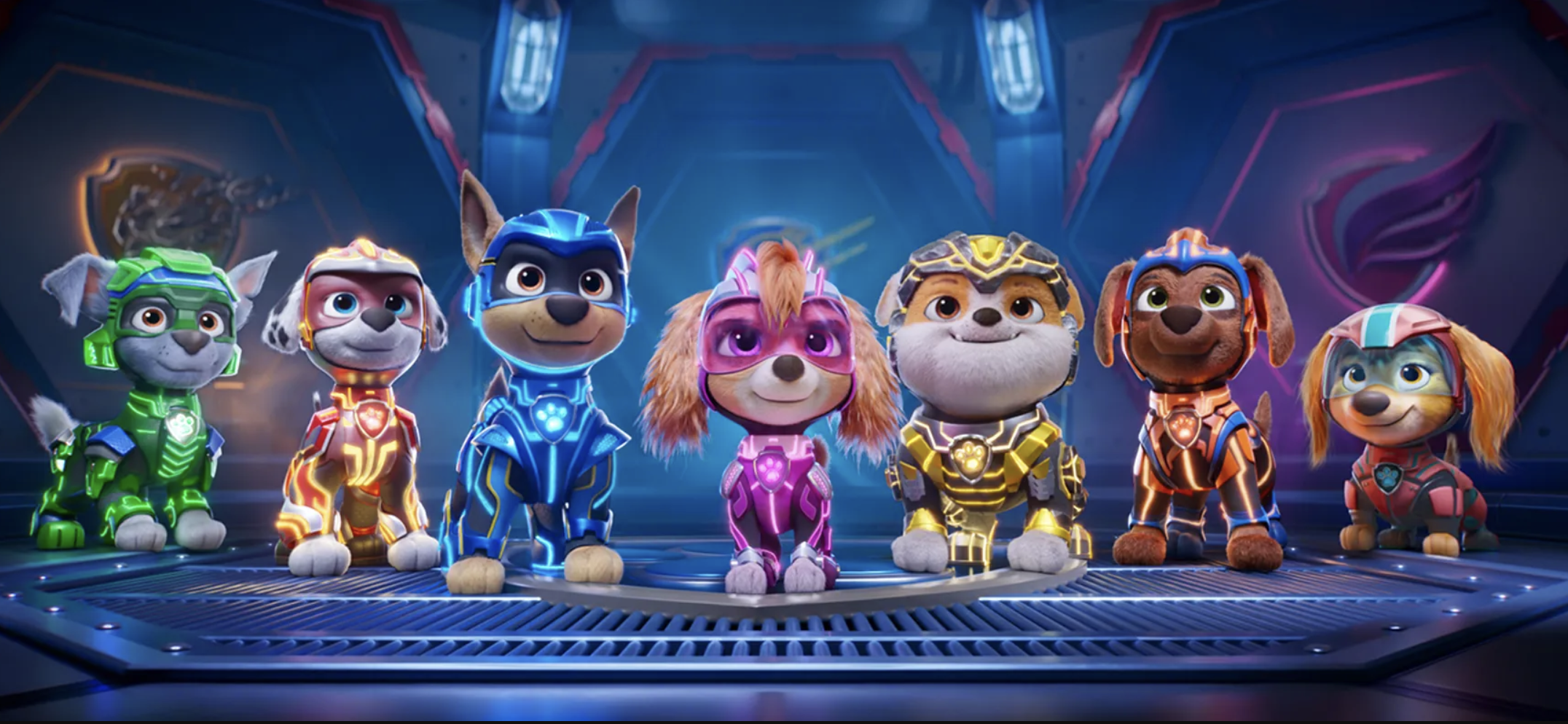 A quartet of new releases dominated the box office as September rolled over into October and the fall movie season began. While not quite on the same level as "Barbenheimer," the double feature known as "Saw Patrol" took the top two spots. Winning the weekend, PAW Patrol: The Mighty Movie debuted with $22.7 million, outdoing its 2021 predecessor, PAW Patrol: The Movie by several million.
In second place, the spooky season kicked off with the return of the Saw franchise. Prequel/sequel Saw X grossed $18.3 million in its opening weekend, outpacing previous entry Spiral by almost $10 million. Spiral admittedly was released in 2021, mid-pandemic, but this is still an improvement for the almost-20 year old horror franchise.
Sadly, the biggest non-IP new release also proved to have the most disappointing debut. The Creator, from Rogue One's Gareth Edwards, landed in third place with $14 million, more than $5 million below expectations. If word of mouth proves more positive than the critical response, the sci-fi epic could bounce back in the coming weeks, but it will face some stiff competition from the likes of The Exorcist: Believer and the Taylor Swift: The Eras Tour concert documentary.
The Nun II took fourth place in its fourth weekend with $4.7 million, putting it past $75 million overall domestically. It'll be competing with Saw X and the aforementioned Exorcist sequel next weekend, but its strong hold through September is a testament to the popularity of the Conjuring franchise and the horror genre in general. (And scary movies are the reason for the season at the moment.)
Rounding out the top five was a surprise success from Fathom Events in form of  The Blind, a biopic about the early life of Phil Robertson (later of Duck Dynasty fame). It debuted with $4.3 million, thanks in no small part to the devoted audience for faith-based dramas.
1. PAW Patrol: The Mighty Movie ($22.7 MM)
Director: Cal Brunker (Entertainment 360)
Writers: Cal Brunker (Entertainment 360), Bob Barlen (Entertainment 360), Shane Morris (CAA)
Cast: Kristen Bell (CAA)
         Taraji P. Henson (CAA)
         James Marsden (CAA)
2.  Saw X ($18.3 MM)
Director: Kevin Greutert (UTA)
Writers: Peter Goldfinger (Verve), Josh Stolberg (UTA)
Cast: Tobin Bell (Mavrick Artists Agency)
         Shawnee Smith (LINK Entertainment)
         Synnøve Macody Lund (Panorama Agency) 
3. The Creator ($14 MM)
Director: Gareth Edwards (WME)
Writers: Gareth Edwards (WME), Chris Weitz (UTA)
Cast: John David Washington (WME)
         Madeleine Yuna Voyles (Zuri Agency)
         Gemma Chan (WME) 
4.  The Nun II ($4.7 MM)
Director: Michael Chaves (CAA)
Writers: Ian Goldberg (WME), Richard Naing (IAG), Akela Cooper (CAA)
Cast: Taissa Farmiga (CAA)
        Jonas Bloquet (Reload Management)
         Storm Reid (CAA)
 
5.  The Blind ($4.3 MM)
Director: Andrew Hyatt (Heroes and Villains)
Writers: Andrew Hyatt (Heroes and Villains), Stephanie Katz
Cast: Aron von Andrian (Identity Agency Group)
        Amelia Eve (Anonymous Content)
        Matthew Erick White (A3 Artists Agency)
Source: Box Office Mojo, The Numbers