Box Office Round-Up ~ 9/18/23
Box Office Round-Up ~ 9/18/23
By:
Sam Cherington
on
Tue, 09/19/2023 - 20:25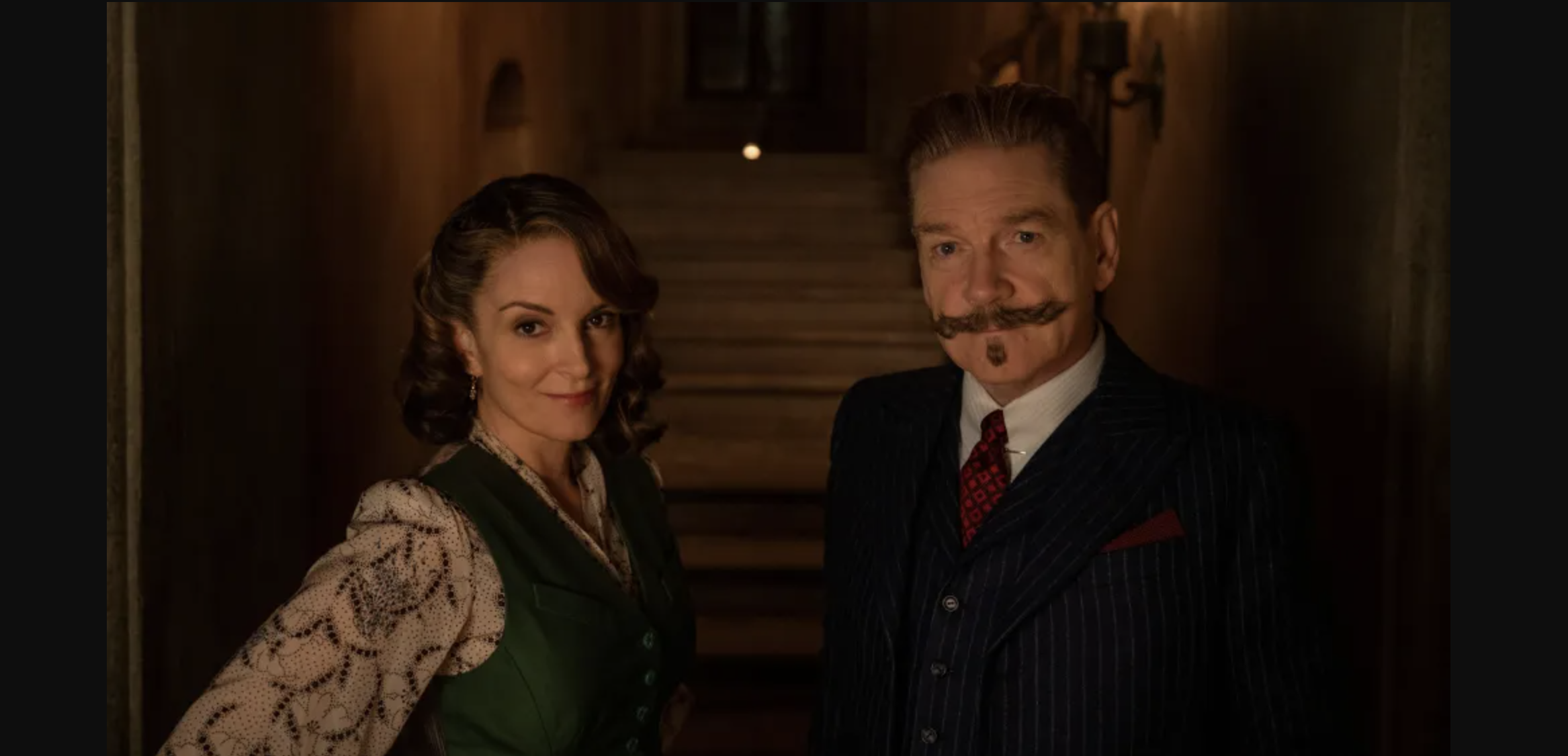 It was a photo-finish between the detective and the (demonic) nun at the box office this weekend, as The Nun II just barely beat out new release A Haunting in Venice for the top spot. The third Hercule Poirot mystery directed by and starring Kenneth Branagh underwhelmed with just $14.2 million, putting it slightly behind its previous installment, last year's Death on the Nile. The Nun II, on the other hand, passed the $50 million mark domestically in its second weekend, a big win for Blumhouse's long-running Conjuring expanded universe.
It was all familiar faces rounding out the rest of the top five. The Equalizer 3 passed $70 million, grossing $7.2 million in its third weekend. My Big Fat Greek Wedding 3 continued to disappoint with just $4.7 million in its second weekend. It has yet to clear $20 million overall. And of course Barbie remained in the top five with $3.8 million, despite arriving on digital VOD last week.
Next week features another sequel, as Sylvester Stallone and Jason Statham reunite for Expen4bles, which unsurprisingly is the fourth chapter in the Expendables ensemble action series. It has as good a chance as any to win the weekend, but it's entirely possible that The Nun II won't go quietly.
1.  The Nun II ($14.5 MM)
Director: Michael Chaves (CAA)
Writers: Ian Goldberg (WME), Richard Naing (IAG), Akela Cooper (CAA)
Cast: Taissa Farmiga (CAA)
        Jonas Bloquet (Reload Management)
         Storm Reid (CAA) 
2. A Haunting in Venice ($14.2 MM)
Director: Kenneth Branagh (WME)
Writers: Michael Green (WME)
Cast: Kenneth Branagh (WME)
         Tina Fey (WME)
         Michelle Yeoh (Artist International Group)
3.  The Equalizer 3 ($7.2 MM)
Director: Antoine Fuqua (WME)
Writers: Richard Wenk (Gersh)
Cast: Denzel Washington (WME)
         Dakota Fanning (UTA)
         Eugenio Mastrandrea (Tact Media) 
4. My Big Fat Greek Wedding 3 ($4.7 MM)
Director: Nia Vardalos (CAA)
Writers: Nia Vardalos (CAA)
Cast: Nia Vardalos (CAA)
         John Corbett (Gersh)
         Louis Mandylor (Jeff Goldberg Management) 
5.  Barbie ($3.8 MM)
Director: Greta Gerwig (UTA)
Writers: Greta Gerwig (UTA), Noah Baumbach (UTA)
Cast: Margot Robbie (CAA)
         Ryan Gosling (CAA)
         America Ferrera (CAA) 
Source: Box Office Mojo, The Numbers