Box Office Round-Up ~ 8/21/23
Box Office Round-Up ~ 8/21/23
By:
Sam Cherington
on
Tue, 08/22/2023 - 22:23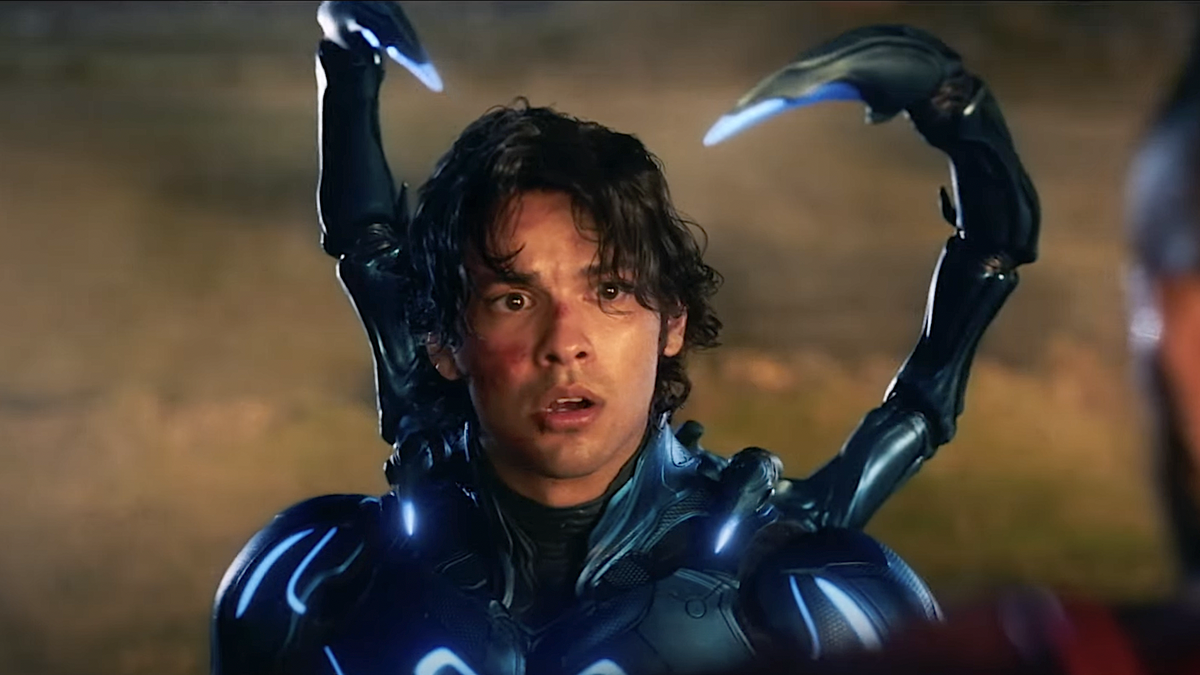 Despite the distinction of unseating Barbie from the top spot at the box office, this weekend's biggest new release, Blue Beetle (one of the final installments in the soon-to-be rebooted DC Extended Universe), debuted with a disappointing $25 million. It's the second-worst opening for the DCEU after Wonder Woman 1984, which premiered during the pandemic and had to compete with a day-of streaming release on HBO Max. It may have a stronger-than-usual hold in the coming weeks due to lack of competition (besides the resiliency of Barbenheimer, of course).
Speaking of which, Barbie took second place in its fifth weekend in theaters with $21 million. A $600 million domestic gross is within reach, likely by the end of September, and the film only has a few million to go before it passes The Super Mario Bros. Movie as the highest grossing release of 2023. Similarly, Oppenheimer is en route to a $300 million overall domestic haul, grossing $10.7 million over the weekend even as it yielded IMAX and other premium screens to Blue Beetle.
Teenage Mutant Ninja Turtles: Mutant Mayhem took fourth place with $8.5 million. It has grossed $88 million overall in the U.S., with $100 million likely in the coming weeks. Finally the other new release of the weekend, R-rated talking dog caper Strays, debuted below predictions with $8.2 million. Summer draws to a close next weekend with Gran Turismo and Liam Neeson actioner Retribution, followed by Denzel Washington in The Equalizer 3 over Labor Day weekend.
1. Blue Beetle ($25 MM)
Director: Angel Manuel Soto (CAA)
Writers: Gareth Dunnet-Alcocer (WME)
Cast: Xolo Maridueña (UTA)
         Bruna Marquezine (UTA)
         Damián Alcázar (Atlas Artists)
2.  Barbie ($21 MM)
Director: Greta Gerwig (UTA)
Writers: Greta Gerwig (UTA), Noah Baumbach (UTA)
Cast: Margot Robbie (CAA)
         Ryan Gosling (CAA)
         America Ferrera (CAA)
3.  Oppenheimer ($10.7 MM)
Director: Christopher Nolan (WME)
Writers: Christopher Nolan (WME)
Cast: Cillian Murphy (CAA)
         Emily Blunt (CAA)
         Robert Downey, Jr. (WME)
4.  Teenage Mutant Ninja Turtles: Mutant Mayhem ($8.5 MM)
Director: Jeff Rowe (UTA), Kyler Spears
Writers: Seth Rogen (UTA), Evan Goldberg (UTA), Jeff Rowe (UTA), Dan Hernandez (UTA), Benji Samit (UTA)
Cast: Micah Abbey (DDO Artists)
         Shamon Brown Jr. (UTA)
         Nicolas Cantu (Osbrink)
5. Strays ($8.2 MM)
Director: Josh Greenbaum (UTA)
Writers: Dan Perrault (UTA)
Cast: Will Ferrell (UTA)
         Jamie Foxx (CAA)
         Isla Fisher (UTA)
Source: Box Office Mojo, The Numbers