Box Office Round-Up ~ 8/14/23
Box Office Round-Up ~ 8/14/23
By:
Sam Cherington
on
Tue, 08/15/2023 - 15:46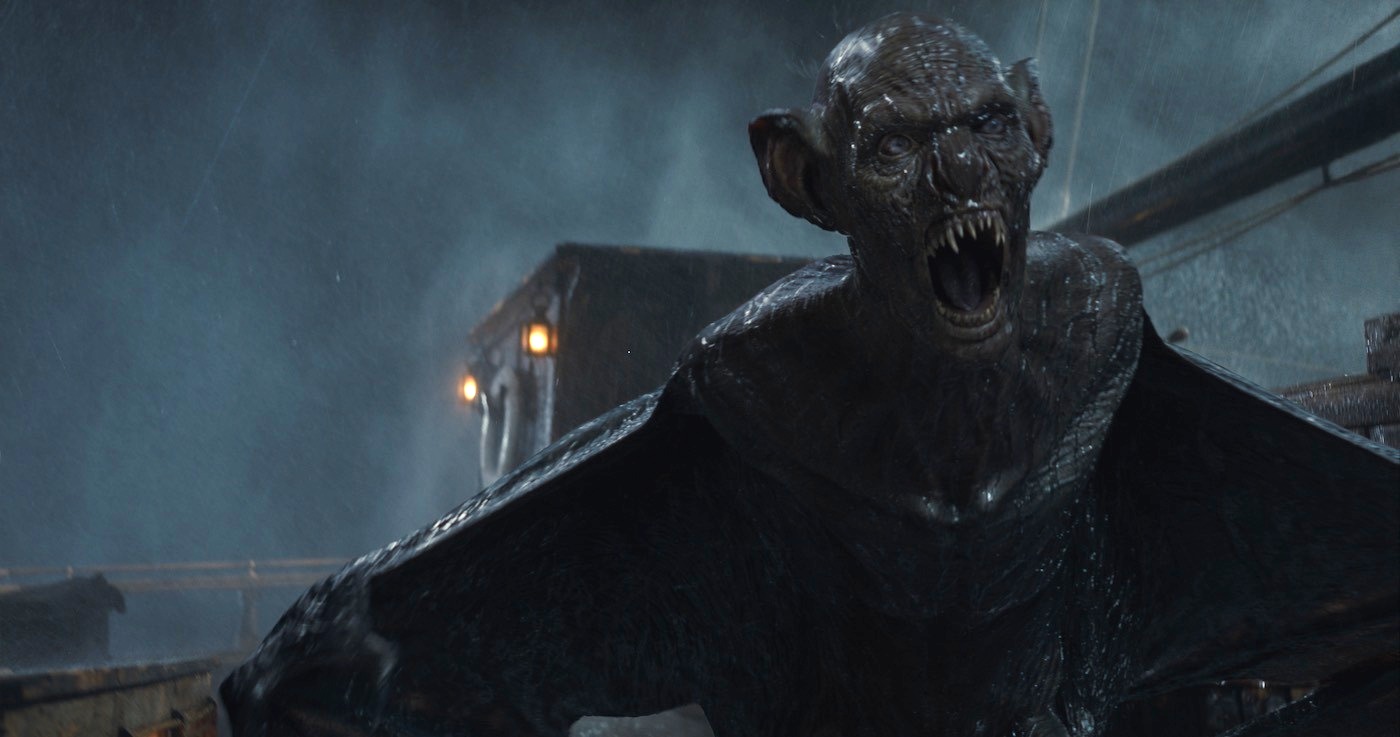 As expected, Count Dracula himself couldn't withstand the power of Barbenheimer this weekend, as The Last Voyage of the Demeter posed little threat to the reigning box office champions. Barbie once again won the weekend with $33.8 million, blowing past $500 million domestically with ease. It's now on a pace to pass The Super Mario Bros. Movie as the highest grossing movie of the year, with $600 million within reach in a matter of a few weeks.
Oppenheimer reclaimed second place in its fourth weekend with $18.8 million. It's now one of the top ten highest grossing R-rated movies of all time in the U.S., closing in on $300 million overall (which would promote it to the all-time top five). In third place, Teenage Mutant Ninja Turtles: Mutant Mayhem moved up the ranks in its sophomore weekend with $15.2 million, while Meg 2: The Trench dropped to fourth place with $12.8 million.
Rounding out the top five was this week's biggest new release, the aforementioned The Last Voyage of the Demeter, based on a portion of Bram Stocker's original Dracula novel. The "vampire on a boat" thriller failed to make much of a dent in theaters, with just $6.5 million in its debut. It may find a second life on home video, like many releases that have been caught in Barbenheimer's path.
1.  Barbie ($33.8 MM)
Director: Greta Gerwig (UTA)
Writers: Greta Gerwig (UTA), Noah Baumbach (UTA)
Cast: Margot Robbie (CAA)
         Ryan Gosling (CAA)
         America Ferrera (CAA)
2.  Oppenheimer ($18.8 MM)
Director: Christopher Nolan (WME)
Writers: Christopher Nolan (WME)
Cast: Cillian Murphy (CAA)
         Emily Blunt (CAA)
         Robert Downey, Jr. (WME)
3.  Teenage Mutant Ninja Turtles: Mutant Mayhem ($15.2 MM)
Director: Jeff Rowe (UTA), Kyler Spears
Writers: Seth Rogen (UTA), Evan Goldberg (UTA), Jeff Rowe (UTA), Dan Hernandez (UTA), Benji Samit (UTA)
Cast: Micah Abbey (DDO Artists)
         Shamon Brown Jr. (UTA)
         Nicolas Cantu (Osbrink)
4. Meg 2: The Trench ($12.8 MM)
Director: Ben Wheatley (WME)
Writers: Jon Hoeber (Verve), Erich Hoeber (Verve), Dean Georgaris (WME)
Cast: Jason Statham
         Cliff Curtis (Verve)
         Shuya Sophia Cai
5. The Last Voyage of the Demeter ($6.5 MM)
Director: André Øvredal (WME)
Writers: Bragi F. Schut (Verve), Zak Olkewicz (CAA)
Cast: Corey Hawkins (WME)
         Aisling Franciosi (WME)
         Liam Cunningham (Paradigm)
Source: Box Office Mojo, The Numbers