Box Office Round-Up ~ 7/24/23
Box Office Round-Up ~ 7/24/23
By:
Sam Cherington
on
Mon, 07/24/2023 - 22:28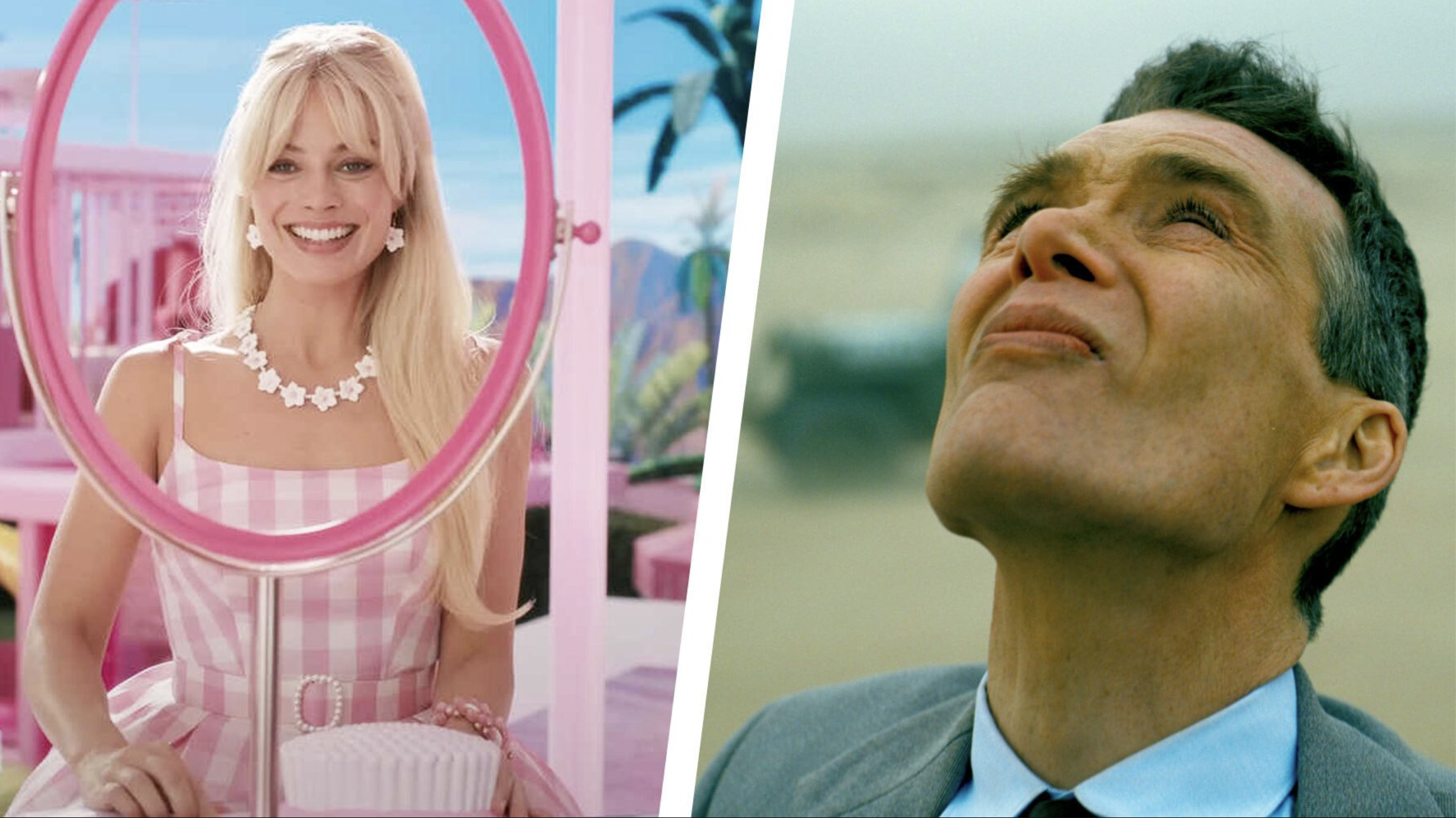 The summer of "Barbenheimer" arrived in full force this weekend, as the highly-anticipated double feature of Barbie and Oppenheimer topped the box office charts, leading to the best weekend in theaters since Avengers: Endgame, in what feels like the distant past of April 2019.
Barbie in particular has plenty to celebrate, with a debut gross of $162 million. It's the biggest opening weekend of 2023, beating The Super Mario Bros. Movie's debut by over $15 million, and it's already made Barbie the eighth highest grossing movie of 2023. And on top of all that, director Greta Gerwig broke the record for the biggest opening weekend for a female director ever.
As for the other half of the Barbenheimer craze, Oppenheimer represents writer/director Christopher Nolan's biggest opening weekend outside of his Batman films. Even with its R-rating and competition from Barbie, the Cillian Murphy-led ensemble biopic about the creation of the atomic bomb debuted at $82 million. All in all, this weekend feels like a throwback to the days of multiple blockbusters debuting on the same day, a trend that has fallen away in the age of mega-budget studio tentpoles. What's absolutely clear is that  shared release date lifted the fortunes of both halves of the Barbenheimer duo.
In third place, Sound of Freedom continued its successful independent run with $19.8 million, for a domestic overall of $124 million. Angel Studios' "pay it forward" ticketing model has been beneficial to theaters and to the studio itself, even if it leaves things a little muddy in terms of "number of tickets sold" vs. "number of people in the theater." Either way, it's a massive win for any independent release, especially in an age where "direct to streaming" is the prevailing method of distribution.
Mission: Impossible — Dead Reckoning Part One dropped to fourth place in its second weekend, grossing $19.3 million to clear $100 million overall. The Tom Cruise sequel had to cede IMAX screens to Oppenheimer, which hurt its weekend numbers. Finally, Indiana Jones and the Dial of Destiny rounded out the field with $6.6 million in its fourth weekend in theaters. An overall disappointment for Disney, Harrison Ford's final adventure in the fedora remains the lowest grossing film in the franchise. It may yet surpass fourth place Indiana Jones and the Temple of Doom, but won't even touch the massive numbers of Kingdom of the Crystal Skull in 2008.
1.  Barbie ($162 MM)
Director: Greta Gerwig (UTA)
Writers: Greta Gerwig (UTA), Noah Baumbach (UTA)
Cast: Margot Robbie (CAA)
         Ryan Gosling (CAA)
         America Ferrera (CAA)
2.  Oppenheimer ($82 MM)
Director: Christopher Nolan (WME)
Writers: Christopher Nolan (WME)
Cast: Cillian Murphy (CAA)
         Emily Blunt (CAA)
         Robert Downey, Jr. (WME)
3. Sound of Freedom ($19.8 MM)
Director: Alejandro Monteverde
Writers: Rod Barr, Alejandro Monteverde
Cast: Jim Caviezel
         Mira Sorvino (APA)
         Bill Camp (Innovative)
4.  Mission: Impossible — Dead Reckoning Part One ($19.3 MM)
Director: Christopher McQuarrie (CAA)
Writers: Erik Jendresen (Gersh), Christopher McQuarrie (CAA)
Cast: Tom Cruise (CAA)
         Hayley Atwell (CAA)
         Ving Rhames (Kramer Management)
5. Indiana Jones and the Dial of Destiny ($6.6 MM)
Director: James Mangold (WME)
Writers: Jez Butterworth (CAA), John-Henry Butterworth (CAA), David Koepp (CAA), James Mangold (WME)
Cast: Harrison Ford (UTA)
         Phoebe Waller-Bridge (UTA)
         Mads Mikkelsen (UTA)
Source: Box Office Mojo, The Numbers