Box Office Round-Up ~ 7/17/23
Box Office Round-Up ~ 7/17/23
By:
Sam Cherington
on
Mon, 07/17/2023 - 15:39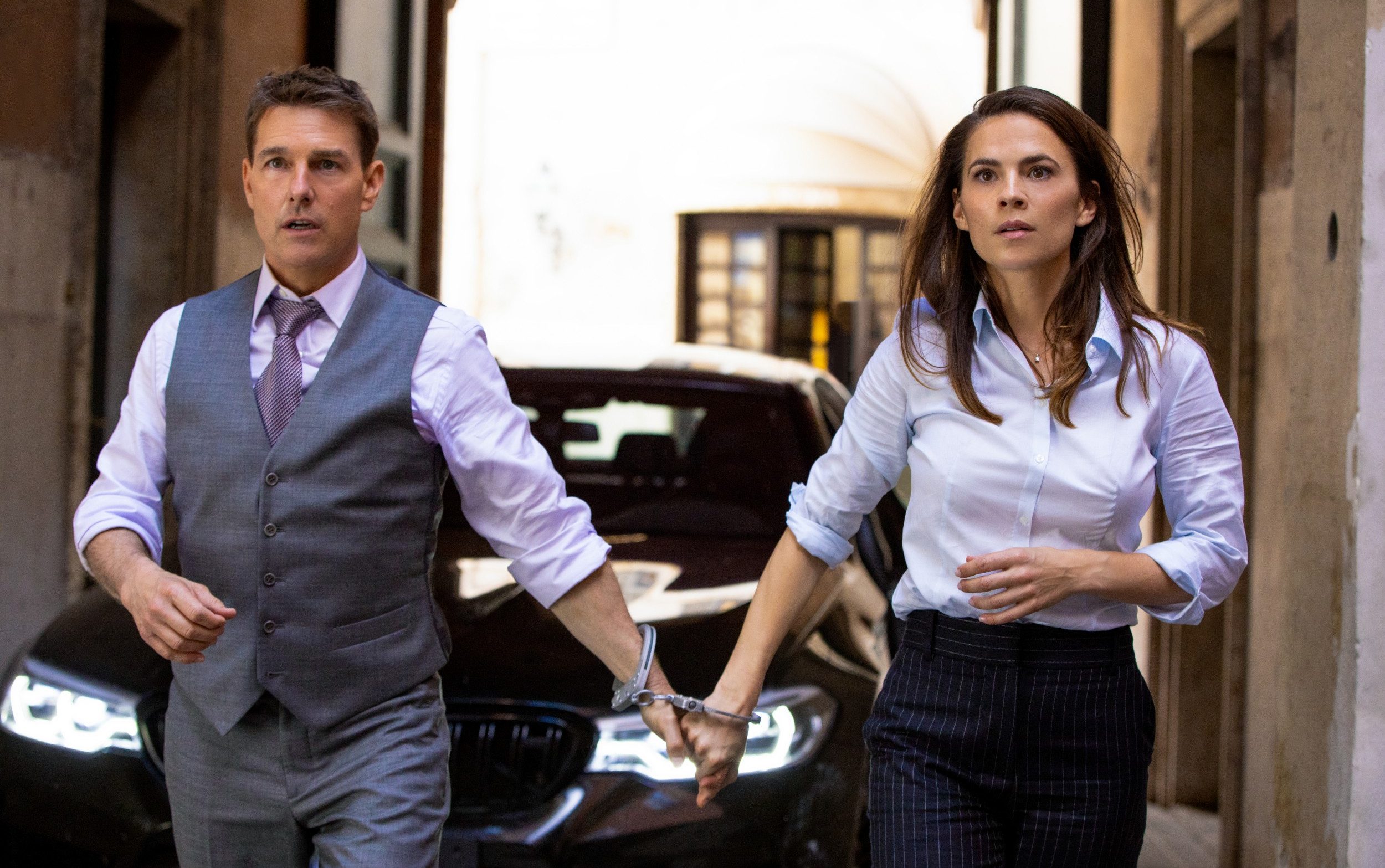 Despite underwhelming numbers on Wednesday and Thursday, Mission: Impossible — Dead Reckoning Part One held strong through its five day opening weekend, grossing $54.6 million on Friday thru Sunday for an overall total of $78 million. Positive word-of-mouth and little competition for the remainder of July ("Barbenheimer" notwithstanding) should bolster the Tom Cruise-led sequel's overall numbers.
Surprise success Sound of Freedom took second place, surpassing its debut numbers with a sophomore weekend gross of $27.2 million. The boost in ticket sales is in no small part thanks to Angel Studios' unique "pay it forward" ticketing concept, which allows individuals and charities to buy blocks of tickets to distribute, as a means of boosting the film's profile. It will likely pass $100 million overall within the next week or so, a major success for an independent feature.
Insidious: The Red Door took third place with $13 million in its second weekend, while Indiana Jones and the Dial of Destiny grossed $12.2 million in its third, putting it on the doorstep of $150 million overall domestic. In fifth place, Disney/Pixar's Elemental continued to rebound from its weak debut, dropping just 9% in its fifth weekend to gross $9 million. It has now grossed $125 million total in the U.S., putting it on a similar box office track as Encanto, another slow-starter from Disney that went on to have strong legs post-debut, followed by continued success on home video/streaming.
1.  Mission: Impossible — Dead Reckoning Part One ($54.6 MM)
Director: Christopher McQuarrie (CAA)
Writers: Erik Jendresen (Gersh), Christopher McQuarrie (CAA)
Cast: Tom Cruise (CAA)
         Hayley Atwell (CAA)
         Ving Rhames (Kramer Management)
2. Sound of Freedom ($27.2 MM)
Director: Alejandro Monteverde
Writers: Rod Barr, Alejandro Monteverde
Cast: Jim Caviezel
         Mira Sorvino (APA)
         Bill Camp (Innovative)
3.  Insidious: The Red Door ($13 MM)
Director: Patrick Wilson (CAA)
Writers: Leigh Whannell (CAA), Scott Teems (CAA)
Cast: Patrick Wilson (CAA)
         Ty Simpkins (CAA)
         Rose Byrne (CAA)
4. Indiana Jones and the Dial of Destiny ($12.2 MM)
Director: James Mangold (WME)
Writers: Jez Butterworth (CAA), John-Henry Butterworth (CAA), David Koepp (CAA), James Mangold (WME)
Cast: Harrison Ford (UTA)
         Phoebe Waller-Bridge (UTA)
         Mads Mikkelsen (UTA)
5.  Elemental ($9 MM)
Director: Peter Sohn
Writers: John Hoberg (UTA), Kat Likkel (UTA), Brenda Hseuh (Verve), Peter Sohn
Cast: Leah Lewis (Paradigm)
         Mamoudou Athie (WME)
         Ronnie Del Carmen
Source: Box Office Mojo, The Numbers