Box Office Round-Up ~ 7/5/23
Box Office Round-Up ~ 7/5/23
By:
Sam Cherington
on
Tue, 07/04/2023 - 22:55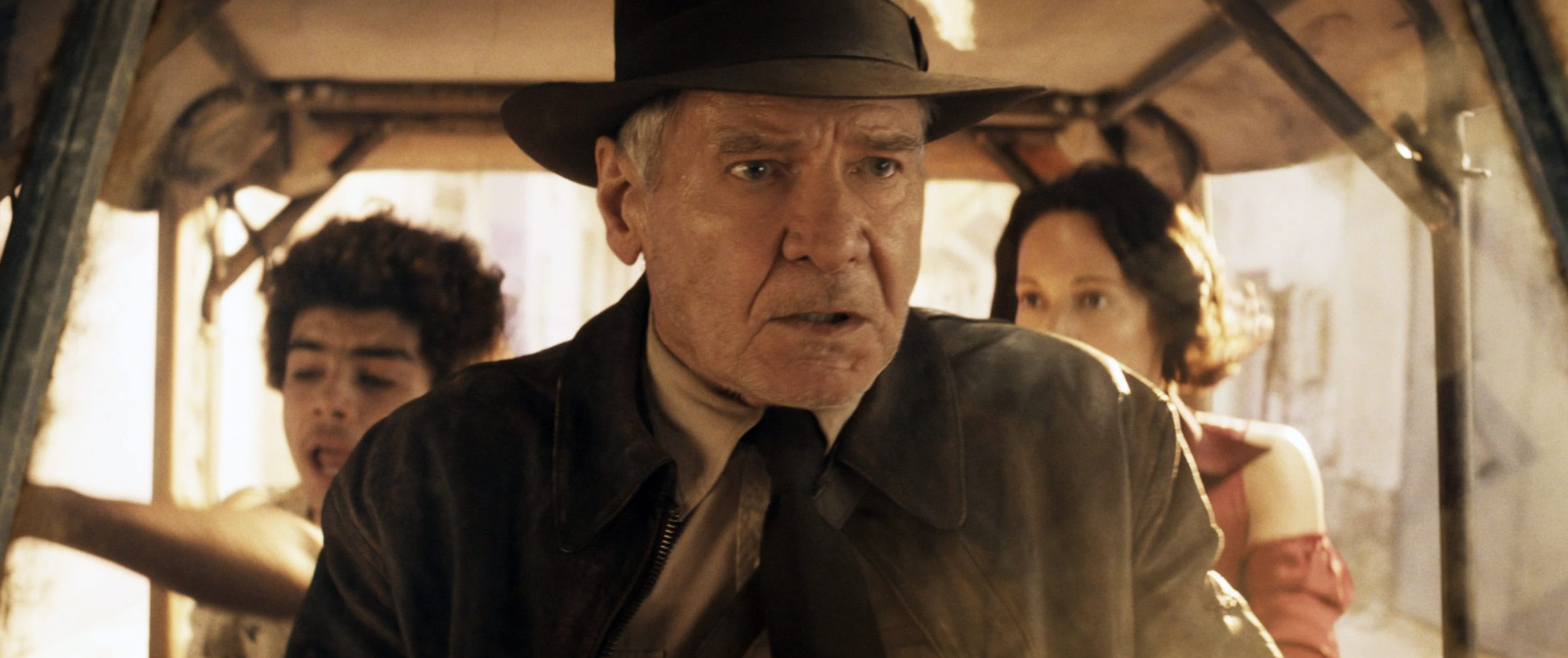 With July 4th falling on a Tuesday this year, the holiday box office bump was somewhat muted this past weekend, though it remains to be seen if this coming weekend steals some of that energy. Even with that in mind, however, it's hard not to see the opening weekend for Indiana Jones and the Dial of Destiny as a disappointment. The long-awaited fifth installment in the Indiana Jones series—directed by James Mangold, the first time the series hasn't been helmed by Steven Spielberg—debuted with a $60.3 million weekend gross.
Indiana Jones and the Kingdom of the Crystal Skull debuted back in 2008 with a $100 million weekend, but obviously a lot has changed in the world of movies and movie theaters over the past fifteen years. Dial of Destiny is the latest major studio tentpole to underwhelm at the box office in 2023, and it's becoming increasingly clear that audiences are looking for something different if they're going to spend their time and money at the movie theaters. The studios now find themselves in a predicament, and whatever the solution may be, pinning their box office hopes every year on just a handful of mega-budget blockbusters is becoming an increasingly unfeasible business model.
Speaking of disappointments, Disney and Pixar's Elemental spent a third weekend in second place with $12.1 million, putting it at just $89 million domestically. More successful was fellow animated feature Spider-Man: Across the Spider-Verse, which dropped to third place in its fifth weekend with $12 million. It's now at $340 million overall in the U.S., and the third highest grossing movie of the year (with second place within sight in a matter of another weekend or two).
Rounding out the top five were Jennifer Lawrence's raunchy comedy No Hard Feelings, with a sophomore weekend gross of $7.8 million, putting it on the cusp of a solid $30 million overall so far. In fifth place, Transformers: Rise of the Beasts closed out its first month in theaters with $7.3 million, for an overall domestic total of $136 million.
Outside the top five, animated new release Ruby Gillman: Teenage Kraken debuted with a weak $5.5 million in sixth place. Word of mouth has been positive for the Universal/DreamWorks Animation release, but it's likely to be completely swallowed up by the competition, especially when it's competing with Elemental and Spider-Verse for the family-friendly audiences. (And considering Ruby Gillman and Elemental's numbers, clearly those moviegoers are sticking with the webslinger.)
1. Indiana Jones and the Dial of Destiny ($60.3 MM)
Director: James Mangold (WME)
Writers: Jez Butterworth (CAA), John-Henry Butterworth (CAA), David Koepp (CAA), James Mangold (WME)
Cast: Harrison Ford (UTA)
         Phoebe Waller-Bridge (UTA)
         Mads Mikkelsen (UTA)
2.  Elemental ($12.1 MM)
Director: Peter Sohn
Writers: John Hoberg (UTA), Kat Likkel (UTA), Brenda Hseuh (Verve), Peter Sohn
Cast: Leah Lewis (Paradigm)
         Mamoudou Athie (WME)
         Ronnie Del Carmen
3. Spider-Man: Across the Spider-Verse ($12 MM)
Director: Joaquim Dos Santos (UTA), Kemp Powers (Gersh), Justin K. Thompson (Verve)
Writers: Phil Lord (UTA), Christopher Miller (UTA), Dave Callaham (UTA)
Cast: Shameik Moore (CAA)
         Hailee Steinfeld (CAA)
         Jake Johnson (UTA)
4. No Hard Feelings ($7.8 MM)
Director: Gene Stupnitsky (WME)
Writers: Gene Stupnitsky (WME), John Phillips (UTA)
Cast: Jennifer Lawrence (LBI Entertainment)
         Andrew Barth Feldman (A3)
         Natalie Morales (CAA)
5.  Transformers: Rise of the Beasts ($7.3 MM)
Director: Steven Caple Jr. (CAA)
Writers: Joby Harold (CAA), Darnell Metayer, Josh Peters, Erich Hoeber (Verve), Jon Hoeber (Verve)
Cast: Anthony Ramos (CAA)
         Dominique Fishback (UTA)
         Luna Lauren Velez (APA)
Source: Box Office Mojo, The Numbers