Box Office Round-Up ~ 4/24/23
Box Office Round-Up ~ 4/24/23
By:
Sam Cherington
on
Mon, 04/24/2023 - 18:55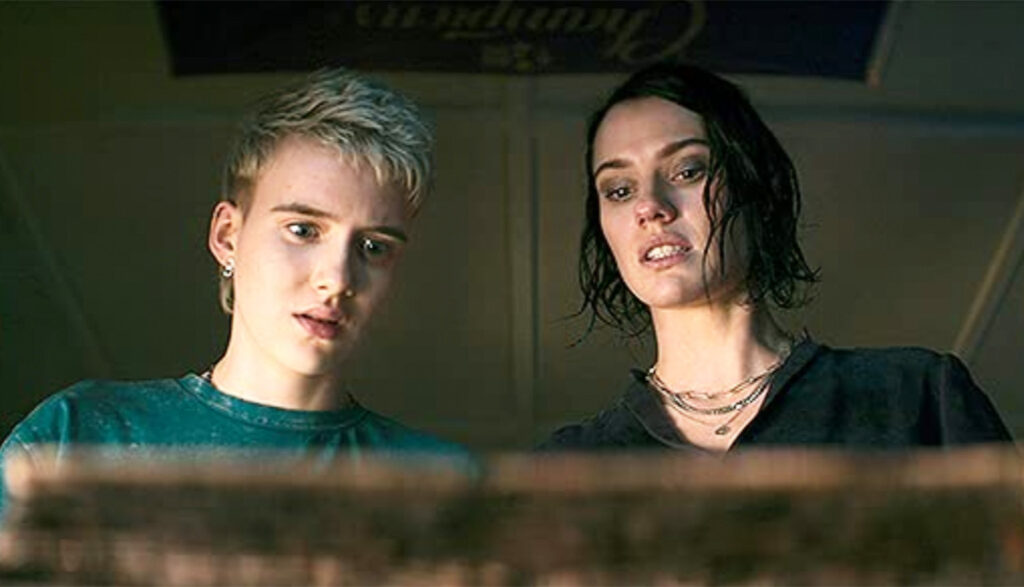 This weekend at the box office was a victory for Italian plumbers and, to a lesser extent, bile-spewing undead demons. The Super Mario Bros. Movie solidified its place as the highest-grossing release of 2023 (so far) with a weekend total of $59.9 million. It's on the cusp of $450 million overall domestic, and will very likely make a run at $500 million or more before its done. And with no obvious Avatar-esque box office heavy hitters in the back half of 2023, the Super Mario Bros. may end up the top grosser for the entire year.
While it didn't put up Mario-level numbers (nor was it expected to), Evil Dead Rise debuted with an impressive $24.5 million. The latest installment in the iconic Evil Dead horror series was originally slated to be a direct-to-streaming release, and Warner Bros.' decision to give it a theatrical run appears to be paying off, much like House Party and Magic Mike's Last Dance earlier in the year.
Fellow new release Guy Ritchie's The Covenant — directed, unsurprisingly, by Guy Ritchie — took third place with $6.3 million. Entering its second month in theaters, John Wick: Chapter 4 took fourth place with $5.7 million. Rounding out the top five was AIR, grossing $5.4 million to pass $40 million overall domestically.
Expect The Super Mario Bros. Movie to hold strong in the final weekend of April. The new release field is crowded, with YA adaptation Are You There, God? It's Me, Margaret, boxing biopic Big George Foreman, and R-rated World War II actioner Sisu. While any of the new release could prove a box office surprise, it's unlikely they'll unseat the mighty Mario.
1.  The Super Mario Bros. Movie ($59.9 MM)
Director: Aaron Horvath (CAA), Michael Jelenic (CAA), Pierre Leduc, Fabien Polack
Writers: Matthew Fogel (UTA)
Cast: Chris Pratt (UTA)
         Jack Black (Ocean Avenue)
         Charlie Day (CAA)
2. Evil Dead Rise ($24.5 MM)
Director: Lee Cronin (CAA)
Writers:  Lee Cronin (CAA)
Cast: Alyssa Sutherland (Realm Talent)
         Lily Sullivan (CAA)
         Morgan Davies (Circle of Confusion)
3.  Guy Ritchie's The Covenant ($6.3 MM)
Director: Guy Ritchie (WME)
Writers: Ivan Atkinson, Marn Davies (Arlook Group), Guy Ritchie (WME)
Cast: Jake Gyllenhaal (WME)
         Dar Salim (Buchwald)
         Alexander Ludwig (WME)
4. John Wick: Chapter 4 ($5.7 MM)
Director: Chad Stahelski (WME)
Writers: Shay Hatten (CAA), Michael Finch (Verve)
Cast: Keanu Reeves (WME)
         Laurence Fishburne (CAA)
         Ian McShane (CAA)
5. AIR ($5.4 MM)
Director: Ben Affleck (WME)
Writers: Alex Convery (UTA)
Cast: Matt Damon (WME)
         Jason Bateman (CAA)
         Ben Affleck (WME)
Source: Box Office Mojo, The Numbers