Box Office Round-Up ~ 2/27/23
Box Office Round-Up ~ 2/27/23
By:
Sam Cherington
on
Mon, 02/27/2023 - 14:42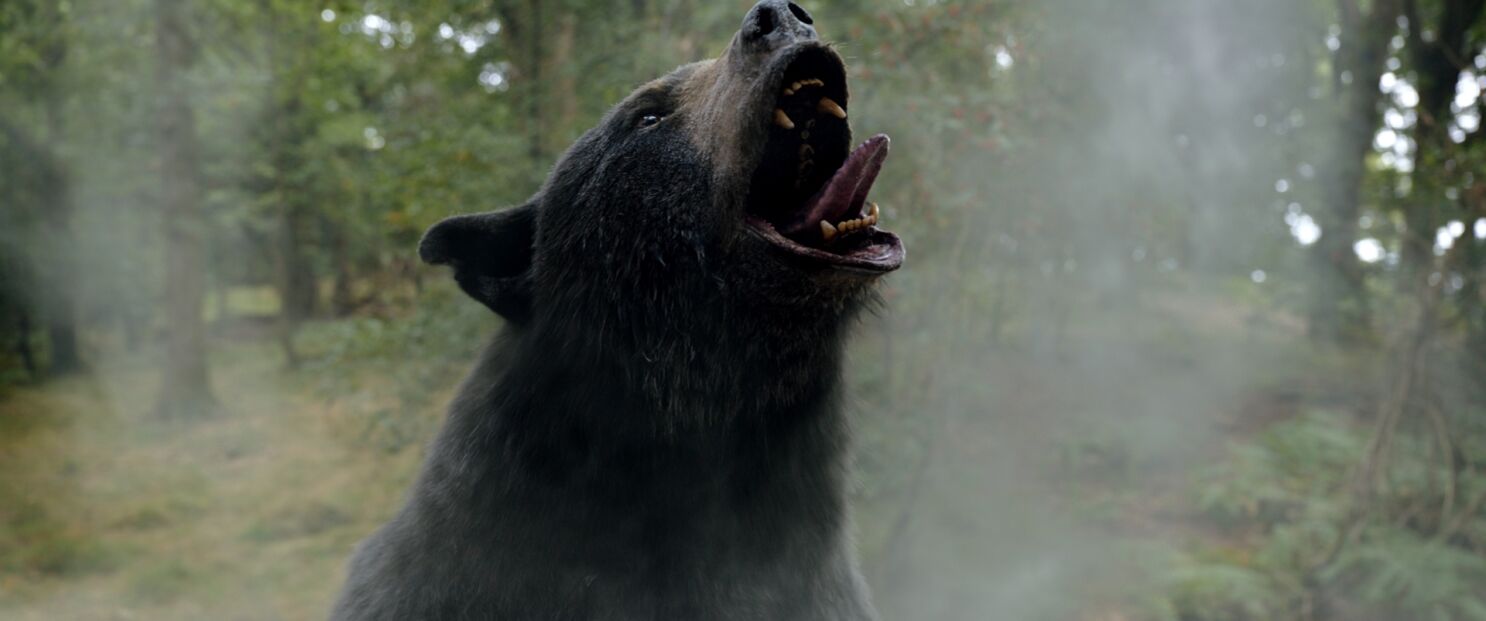 Despite holding onto the top spot in theaters this weekend, Ant-Man and the Wasp: Quantumania saw a steep 70% drop at the box office in the final weekend of February, grossing $31.9 million in its second weekend. It's the latest in a string of big second-weekend drops for Marvel Studios, a concerning trend for the MCU going forward (though Ant-Man has easily cleared $300 million worldwide, so it's not all doom and gloom).
In second place, Cocaine Bear exceeded expectations with a debut of $23.6 million, bolstered by its tongue-in-cheek marketing campaign and positive enough word-of-mouth for the comedic killer animal thriller from director Elizabeth Banks. Third place saw a surprise success with period drama Jesus Revolution, starring Kelsey Grammer, posting the 4th-best opening weekend of the year with $15.8 million. Co-director Jon Erwin has had a string of well-received faith-based releases in recent years (including American Underdog: The Kurt Warner Story), so his built-in audience may bolster Jesus Revolution in the coming weeks.
Rounding out the top five were box office mainstays Avatar: The Way of Water with $4.8 million and Puss in Boots: The Last Wish with $4.1 million. It would be foolish to bet against either movie, but March is going to see some heavy hitters challenging for spots in the top five. Next weekend sees the debut of Creed III, and the rest of the month features the likes of Scream VI, Shazam! Fury of the Gods, John Wick: Chapter 4, and Dungeons & Dragons: Honor Among Thieves.
1. Ant-Man and the Wasp: Quantumania ($31.9 MM)
Director: Peyton Reed (WME)
Writers: Jeff Loveness (UTA)
Cast: Paul Rudd (UTA)
         Evangeline Lilly (UTA)
         Michael Douglas (UTA)
2. Cocaine Bear ($23.6 MM)
Director: Elizabeth Banks (UTA)
Writers: Jimmy Warden (CAA)
Cast: Keri Russell (WME)
         Alden Ehrenreich (CAA)
         O'Shea Jackson, Jr. (WME)
3.  Jesus Revolution ($15.8 MM)
Director: Jon Erwin (UTA), Brent McCorkle
Writers: Jon Erwin (UTA), Jon Gunn (WME)
Cast: Joel Courtney (Gersh)
         Kelsey Grammer (UTA)
         Anna Grace Barlow (A3 Artists Agency)
4. Avatar: The Way of Water ($4.8 MM)
Director: James Cameron (CAA)
Writers: James Cameron (CAA), Rick Jaffa & Amanda Silver (WME), Josh Friedman (UTA), Shane Salerno (CAA)
Cast: Sam Worthington (CAA|Anonymous Content)
         Zoe Saldana (CAA|LBI Entertainment)
         Sigourney Weaver (UTA)
5. Puss in Boots: The Last Wish ($4.1 MM)
Director: Joel Crawford and Januel Mercado (Summit Talent and Literary.
Writers: Tommy Swerdlow (Jackoway Austen Tyerman, et al), Tom Wheeler (WME), Paul Fisher (UTA)
Cast: Antonio Banderas (NuCo Media Group)
         Salma Hayek Pinault (CAA)
         Florence Pugh (CAA|Brillstein)
Source: Box Office Mojo, The Numbers