Box Office Round-Up ~ 2/21/23
Box Office Round-Up ~ 2/21/23
By:
Sam Cherington
on
Tue, 02/21/2023 - 15:12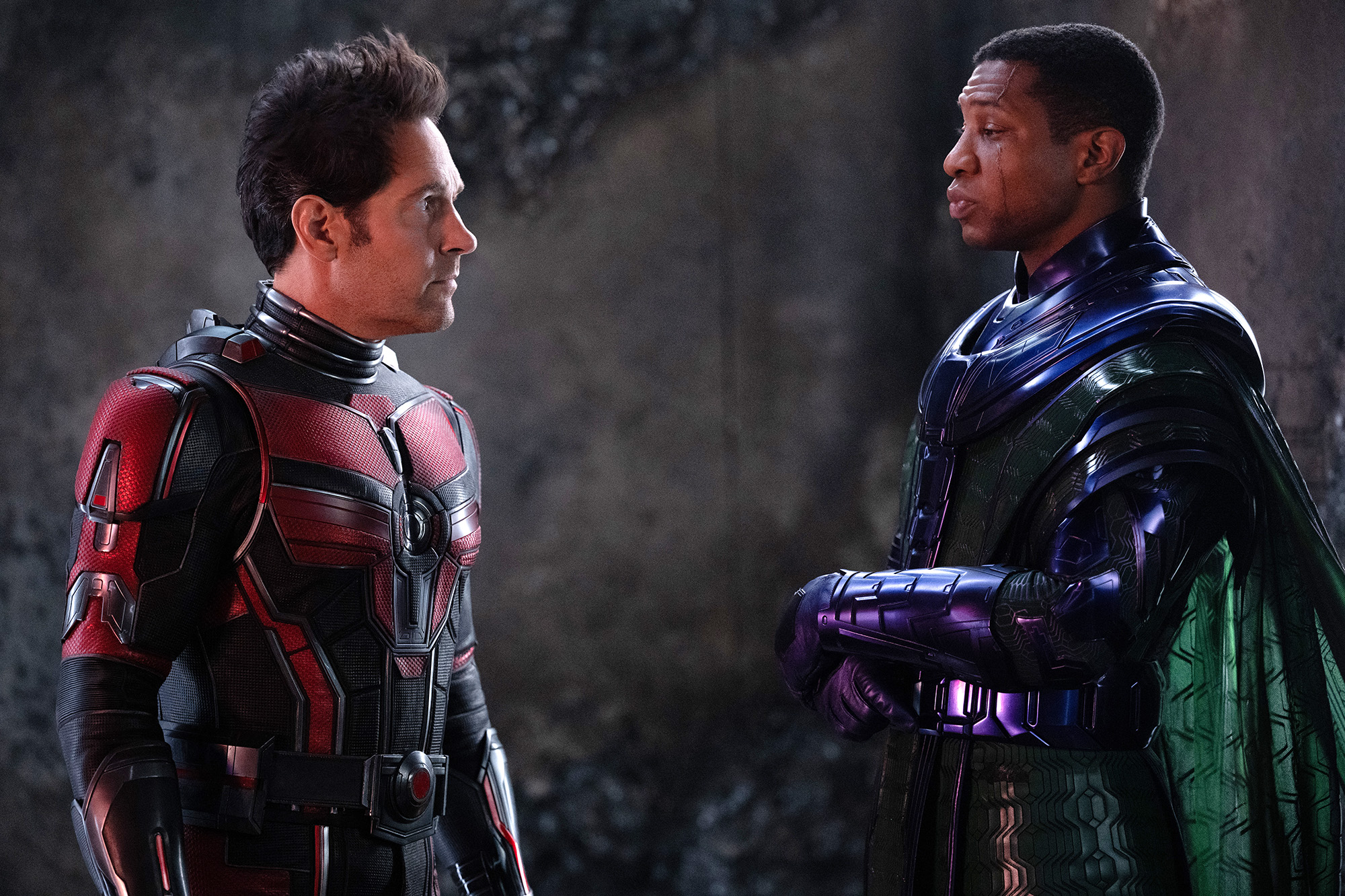 The Marvel Cinematic Universe made its 2023 big-screen debut, as Ant-Man and the Wasp: Quantumania cleared $100 million in its holiday weekend debut. $106.1 million is far from the MCU's biggest opening weekend ever (this is Marvel we're talking about), but the third Ant-Man film surpassed its two predecessors' opening weekends by a wide margin, for the third best Presidents' Day weekend gross of all time.
Disney can also now claim the ninth highest domestic release of all time, as Avatar: The Way of Water passed Jurassic World with its latest weekend gross of $6.5 million. Magic Mike's Last Dance took third place in its sophomore weekend with $5.4 million, while Knock at the Cabin took fifth place with $3.9 million, bringing its overall domestic gross past $30 million.
In between them in fourth place, was Puss in Boots: The Last Wish, entering its third month in theaters (and in the top five) with a weekend gross of $5.3 million, for $166 million overall domestic. It's an impressive run for any film, and especially for an animated family title (that's also already available as a streaming rental). It will likely continue its run as the family-friendly counter-programming next weekend, since Cocaine Bear isn't quite as cute and cuddly as Puss in Boots.
1. Ant-Man and the Wasp: Quantumania ($106.1 MM)
Director: Peyton Reed (WME)
Writers: Jeff Loveness (UTA)
Cast: Paul Rudd (UTA)
         Evangeline Lilly (UTA)
         Michael Douglas (UTA)
2. Avatar: The Way of Water ($6.5 MM)
Director: James Cameron (CAA)
Writers: James Cameron (CAA), Rick Jaffa & Amanda Silver (WME), Josh Friedman (UTA), Shane Salerno (CAA)
Cast: Sam Worthington (CAA|Anonymous Content)
         Zoe Saldana (CAA|LBI Entertainment)
         Sigourney Weaver (UTA)
3. Magic Mike's Last Dance ($5.4 MM)
Director: Steven Soderbergh (Sugar23)
Writers: Reid Carolin (CAA)
Cast: Channing Tatum (CAA)
         Salma Hayek Pinault (CAA)
         Joe Manganiello (CAA)
4. Puss in Boots: The Last Wish ($5.3 MM)
Director: Joel Crawford and Januel Mercado (Summit Talent and Literary.
Writers: Tommy Swerdlow (Jackoway Austen Tyerman, et al), Tom Wheeler (WME), Paul Fisher (UTA)
Cast: Antonio Banderas (NuCo Media Group)
         Salma Hayek Pinault (CAA)
         Florence Pugh (CAA|Brillstein)
5.  Knock at the Cabin ($3.9 MM)
Director: M. Night Shyamalan (Range Media Partners)
Writers: M. Night Shyamalan (Range Media Partners), Steve Desmond (APA)
Cast: Dave Bautista (CAA)
         Jonathan Groff (CAA)
         Rupert Grint (CAA)