Box Office Round-Up ~ 11/21/22
Box Office Round-Up ~ 11/21/22
By:
Sam Cherington
on
Mon, 11/21/2022 - 13:55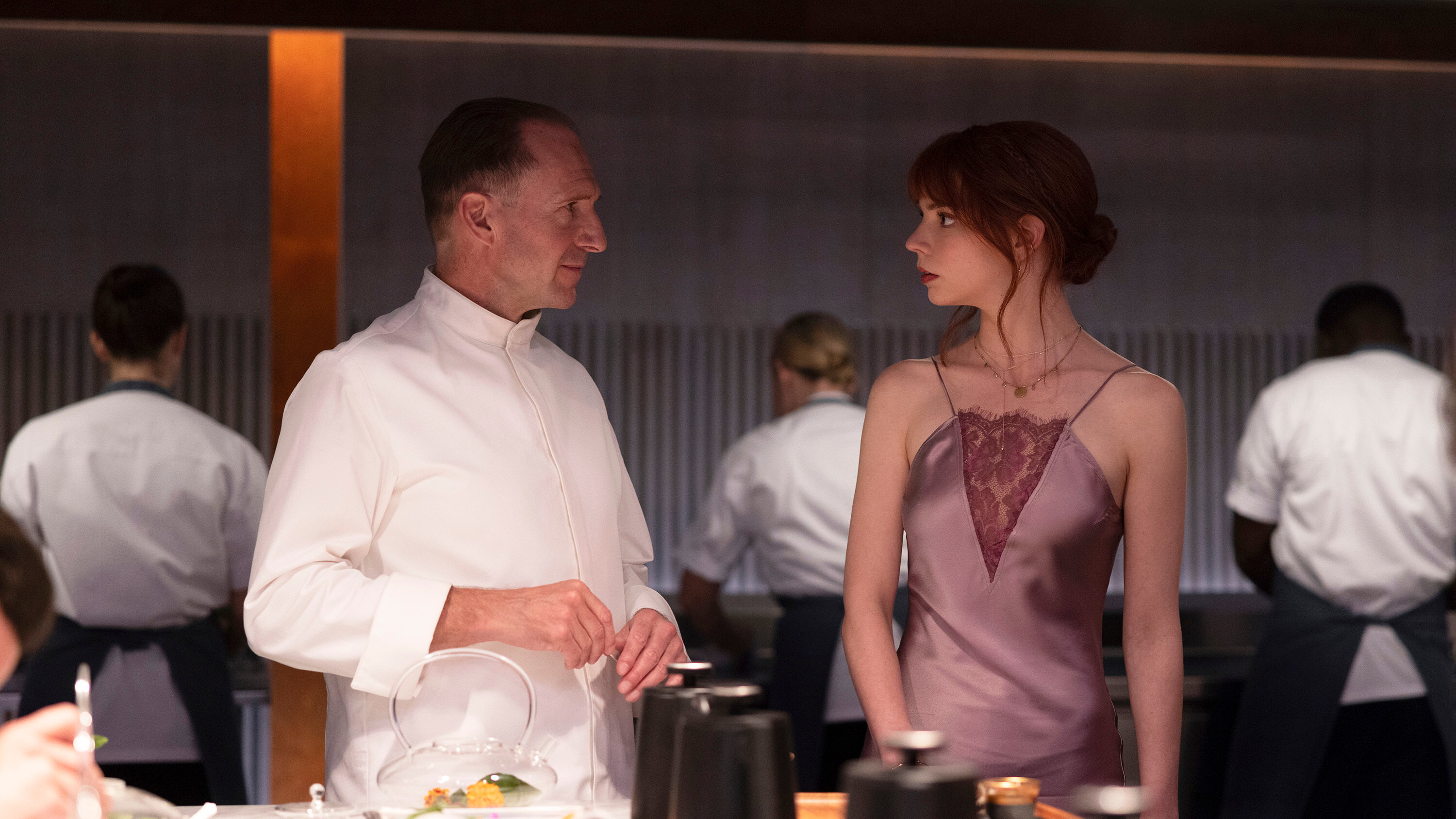 The final weekend before Thanksgiving saw Black Panther: Wakanda Forever reign supreme atop the box office once again, albeit with a noticeable drop from its debut numbers. The Marvel Studios sequel grossed $66.4 million, putting it at $288 million overall. It will likely fall short of the original Black Panther in 2018, but with the usual Thanksgiving box office boost, it should pull ahead of Doctor Strange in the Multiverse of Madness over the coming week.
Two new releases followed Black Panther in the numbers. Culinary thriller The Menu, led by Ralph Fiennes, Anya Taylor-Joy, and Nicholas Hoult, took second place with $9 million. Good reviews and word-of-mouth boosted the indie release from Searchlight Pictures, which opened on 3200 screens and could expand further from there based on the successful debut.
The latest special release from Fathom Events, the first two episodes of the third season of The Chosen, chronicling the life of Jesus Christ, took third place with a $8.75 million. Fathom plans to extend the limited release into early December.
Rounding out the top five were Black Adam with $4.5 million, while Ticket to Paradise cleared $60 million domestically with a weekend gross of $4.6 million. Expect the rom-com to hold steady through the holiday weekend, though Steven Spielberg's semi-autobiographical drama The Fabelmans may be its toughest competition yet.
1. Black Panther: Wakanda Forever ($66.4 MM)
Director: Ryan Coogler (WME)
Writers: Ryan Coogler (WME), Joe Robert Cole (Circle of Confusion)
Cast: Letitia Wright (3.16)
        Lupita Nyong'o (CAA)
        Danai Gurira (UTA)
2. The Menu ($9 MM)
Director: Mark Mylod (WME)
Writers: Seth Reiss (UTA), Will Tracy (WME)
Cast: Ralph Fiennes (42)
        Anya Taylor-Joy (CAA)
        Nicholas Hoult (UTA)
3. The Chosen Season 3: Episodes 1 & 2 ($8.75 MM)
Cast: Shahar Isaac (Independent Talent Group)
        Jonathan Roumie (Michael Abrams Group)
        Paras Patel (A3)
4. Black Adam ($4.6 MM)
Director: Jaume Collet-Serra (LBI Entertainment)
Writers: Adam Sztykiel (UTA), Rory Haines (CAA), Sohrab Noshirvani (CAA)
Cast: Dwayne Johnson (WME)
        Aldis Hodge (Paradigm)
        Pierce Brosnan (CAA)
5. Ticket to Paradise ($3.1 MM)
Director: Ol Parker (UTA)
Writers: Ol Parker (UTA), Daniel Pipski
Cast: George Clooney (CAA)
       Julia Roberts (CAA)
       Kaitlyn Dever (UTA)
Source: Box Office Mojo, The Numbers