Box Office Round-Up ~ 9/6/22
Box Office Round-Up ~ 9/6/22
By:
Sam Cherington
on
Tue, 09/06/2022 - 02:43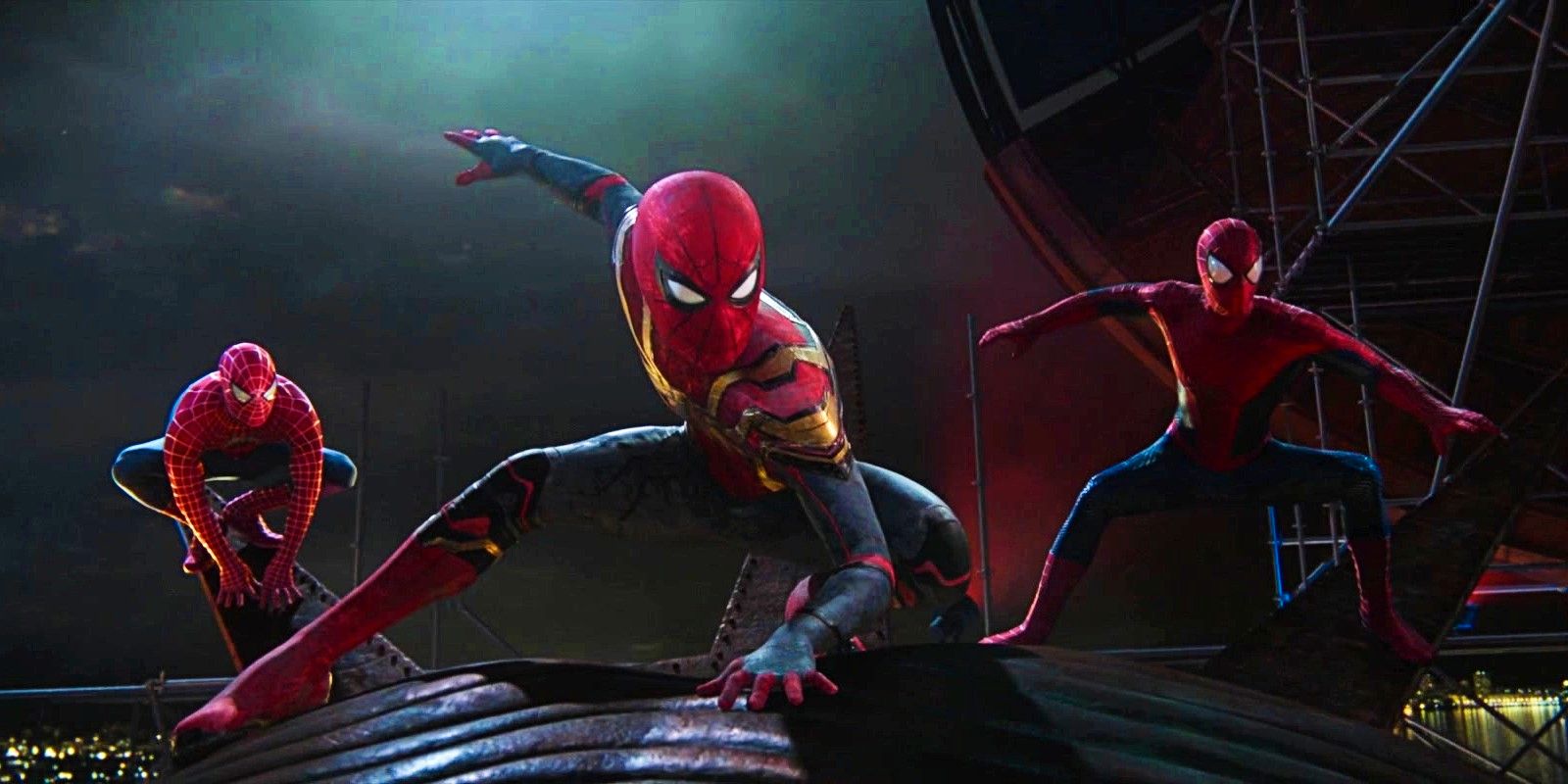 Labor Day Weekend often signifies the end of the big summer blockbuster season, and this year was no exception, with the only major new release being a re-release of last year's biggest hit. Despite the low numbers across the board, several films outperformed predictions thanks to National Cinema Day on Saturdays, with theater chains nationwide offering $3 movie tickets.
The undisputed winner of 2022 took the top spot once again, as Top Gun: Maverick grossed another $6 million, passing Black Panther to take fifth place on the all-time domestic list. It's less than a million away from clearing $700 million, so it will likely have passed that mark before next weekend.
Hot on Maverick's heels was Bullet Train with $5.7 million. The Brad Pitt-led actioner has been an international success, doubling its budget after five weeks in theaters. Speaking of international successes, the friendly neighborhood Spider-Men swung back onto the big screen with the extended "More Fun Stuff" re-release of Spider-Man: No Way Home. Spidey and his multiverse friends and foes took in $5.37 million for a third place finish.
Rounding out the top five were DC League of Super-Pets in fourth place with $5.04 million, followed by The Invitation with $4.85 million in its sophomore weekend. Expect the usual suspects from the summer season to hang on through next weekend, as some of the most anticipated releases of September won't arrive until the last two weekends of the month (including The Woman King, Don't Worry, Darling, and the re-release of Avatar).
1. Top Gun: Maverick ($6 MM)
Director: Joseph Kosinski (CAA)
Writers: Peter Craig (CAA), Justin Marks (CAA), Ehren Kruger, Eric Warren Singer (Range Media Partners), Christopher McQuarrie (CAA)
Cast: Tom Cruise (CAA)
        Miles Teller (CAA)
        Jennifer Connelly (CAA)
2. Bullet Train ($5.7 MM)
Director: David Leitch (CAA)
Writers: Zak Olkewicz (CAA)
Cast: Brad Pitt (CAA)
        Joey King (UTA)
        Aaron Taylor-Johnson (WME)
3. Spider-Man: No Way Home ($5.37 MM)

Director: Jon Watts (CAA)

Writers: Chris McKenna (UTA), Erik Sommers (UTA)
Cast: Tom Holland (WME)

        Zendaya (CAA)

        Benedict Cumberbatch (UTA)
4. DC League of Super Pets ($5 MM)
Director: Jared Stern (WME), Sam Levine (Industry)
Writers: Jared Stern (WME), John Whittington (Verve)
Cast: Dwayne Johnson (WME) 
      Kevin Hart (UTA)
        Kate McKinnon (UTA)
5. The Invitation ($4.8 MM)
Director: Jessica M. Thompson (CAA)
Writers: Blair Butler (ICM)
Cast: Nathalie Emmanuel (APA) 
      Thomas Doherty (WME)
        Stephanie Corneliussen (PCM International)
Source: Box Office Mojo, The Numbers