Notes from the Rep Biz - 04-10-2020
Notes from the Rep Biz - 04-10-2020
By:
Elliott George
on
Fri, 04/10/2020 - 13:53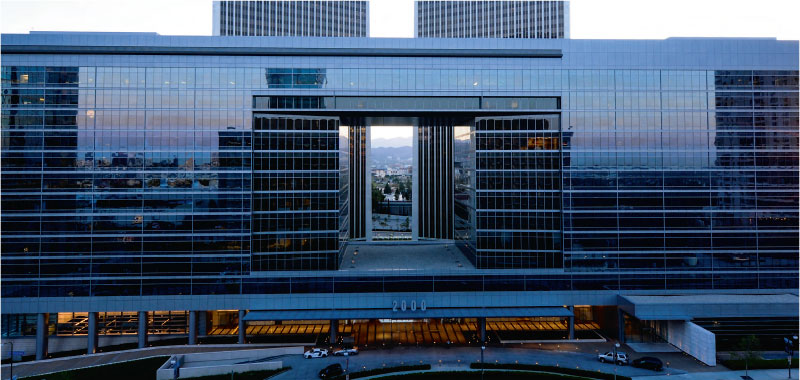 As Hollywood continues to be battered on multiple fronts by the coronavirus fallout, two more agencies have announced their short-term strategies. Gersh has furloughed a chunk of its support staff, and will be instituting salary cuts for agents of up to 45%, with co-heads Bob and David Gersh taking no salary at all for the remainder of the year. CAA's managing partners — Richard Lovett, Bryan Lourd and Kevin Huvane — will also forgo a salary for the remainder of the year, while the rest of the company's agents will see salary reductions. CAA has said it is hoping to avoid layoffs, following the trend set by other mega-agencies UTA and WME.
Paradigm, meanwhile, has been in the news on a weekly basis since the virus lockdown began, which was when Sam Gores decided to fire over a hundred employees, including established agents. Gores has been raked over the coals for this decision (and, you know, sued) and has since instituted a $1 million fund and extended health insurance for many of those who were let go. Gores has also decided to do without a salary for the remainder of the year at least.
Throughout all of this, agencies have continued to sign talent. Here is some of what's been reported.
At WME:
 
Red-hot actress Tessa Thompson has signed with a team that includes Meredith Wechter, Brian DePersia, Olivia Uniacke, Michelle Bohan and Patrick Whitesell.
 
At UTA:
 
Actress Rosa Salazar (Alita: Battle Angel) has signed with UTA, where she'll be repped by Alejandra Reyes, Jo Yao and Jordan Berkus, among others.
 
Documentary filmmakers Brian Lazarte and James Lee Hernandez (McMillions), as well as celebrated journalist Kara Swisher, are also new signs for the agency.
 
At CAA:
 
CAA has signed some of your favorites characters from quarantine TV (but, sadly, neither Joe Exotic nor Carole Baskin). Love Is Blind contestants Lauren Speed, Cam Hamilton and Giannina Gibelli are all now CAA clients.
 
The agency has also managed to sign Sundance breakout filmmaker Zoé Wittock, accomplished TV director Kelly Park and rising Irish actor Paul Mescal (the forthcoming Normal People).
 
Elsewhere around town:
 
APA, a recent signatory to the new WGA agreement, has signed a trio of seasoned TV writer/producers: Matthew Wheeler (Hawaii 5-0), David Greenwalt (Grimm) and Anne Kenney (Outlander).
 
APA has also signed comedian/actor/writer Damon Wayans, who will be repped by a team that includes Barry McPherson, Kris Heller and Steve Fisher.
 
Allison Band and Jennifer Craig at Gersh have signed actor/writer Dan Bucatinsky (Scandal, The Comeback).
 
Sources: The Hollywood Reporter, Deadline, Variety