Weekly Sports Roundup - 1-26-18
Weekly Sports Roundup - 1-26-18
By:
Kevin McNamara
on
Fri, 01/26/2018 - 18:08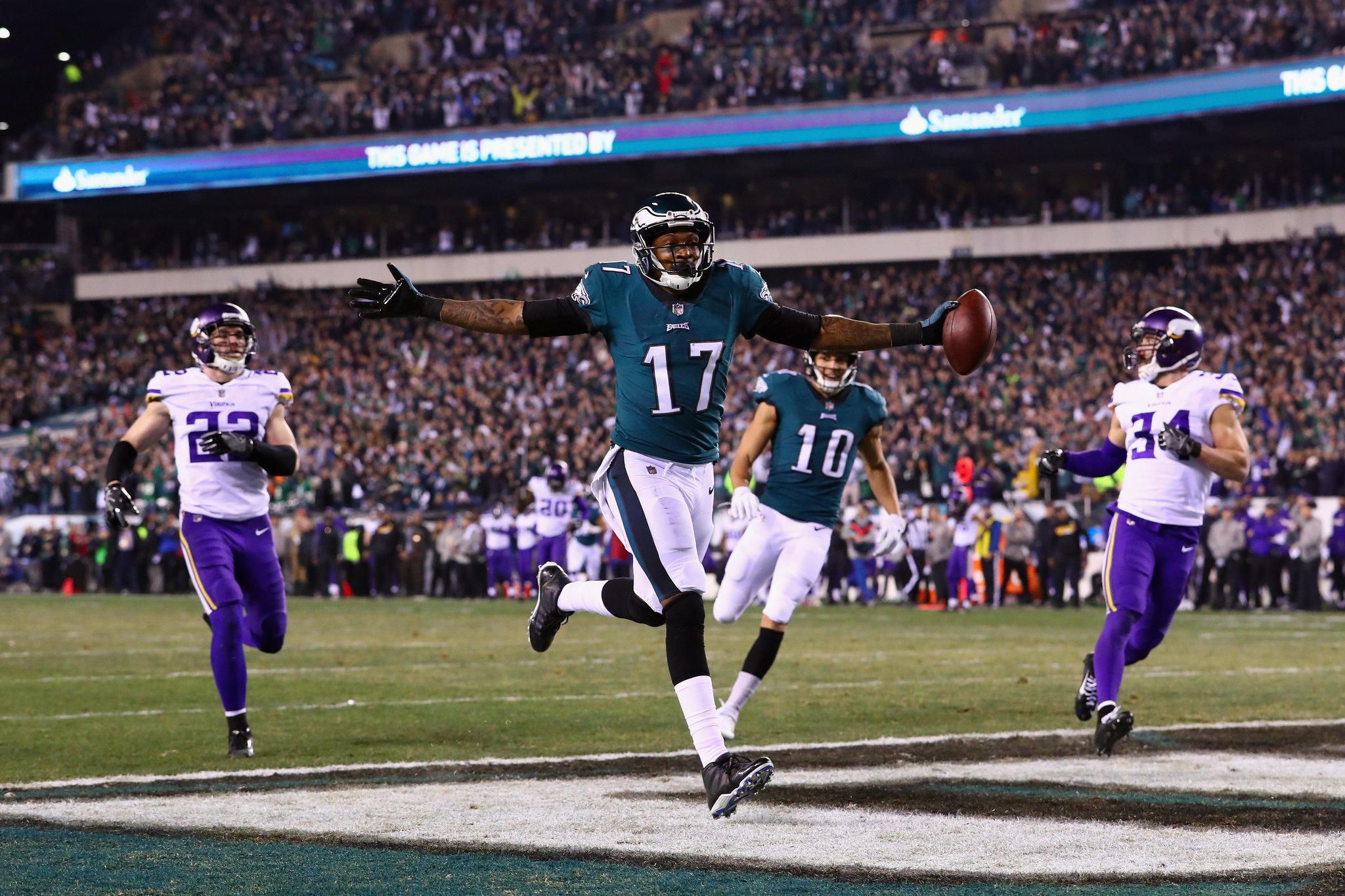 Perhaps the only industry with more movement than Hollywood is professional sports. We'll recap it all here in our regular look at the happenings across the world of sport.
 
NFL
Death, taxes, and the New England Patriots playing in February. The Jacksonville Jaguars magical run came to an end in Foxborough, as quarterback Blake Bortles, rookie running back Leonard Fournette, and a dominant defense were not enough to prevent Tom Brady and company from a record eighth Super Bowl. This one wasn't without drama, however, as Jacksonville fans dared to dream of Super Sunday once a fumble from Dion Lewis gave the Jaguars the ball back with a ten point fourth quarter lead. Sadly, it wasn't meant to be. The hero was wide receiver Danny Amendola this time, after he reeled in a pair of touchdown grabs in the final frame to help the Patriots escape with a 24-20 win. The Jaguars hyper-talented and hyper-talkative cornerback duo of Jalen Ramsey and A.J. Bouye will have to wait another year to get a chance at hoisting the Lombardi Trophy.
In the NFC, Minnesota's dream of a home Super Bowl came to a humiliating end in Philadelphia. After last week's miracle win against New Orleans, the Vikings were simply outclassed by an Eagles team that was clearly the NFC's best all season long. Quarterback Nick Foles looked anything but a backup in shredding the vaunted Minnesota defense, while cornerback Patrick Robinson returned an interception for a touchdown in the first quarter to jump-start the Eagles' attack. Receiver Alshon Jeffrey, who signed with Philly over the Vikings during the offseason, made his choice look prescient with a pair of touchdown catches, while running back LeGarrette Blount scored one of his own to help set up a revenge game against the Patriots organization he won two titles with. Head Coach Doug Pederson and Defensive Coordinator Jim Schwartz deserve all the credit in the world for creating a game plan that devoured a Vikings team that seemed to have destiny on its side.
NBA
The All-Star rosters are set, and with it comes a new format to spice up a game that had been embarassingly light in both effort and entertainment value in recent years. Ditching the standard East-West dynamic, the NBA league office had leading vote-getters LeBron James and Steph Curry draft teams from the starters who were voted in by fans and the reserves who were selected by coaches. Team LeBron certainly has the size advantage, with Pelicans teammates Anthony Davis and DeMarcus Cousins in the starting lineup alongside the ultra-long Kevin Durant and former teammate Kyrie Irving. First-timers Bradley Beal, Victor Oladipo, and Kristaps Porzingis will be making their debuts alongside Lebron this year, with fans in Washington, Indiana, and New York hoping they are merely the first of many appearances in the NBA's premier exhibition.
 
Team Steph has the dynamic duo of James Harden and Giannis Antetokounmpo in a starting lineup that's sure to cause trouble, alongside multiple sets of teammates that encourage chemistry in an exhibition typically lacking in teamwork. The Raptor backcourt of DeMar DeRozan and Kyle Lowry is represented here, as are Timberwolves' stars Karl-Anthony Towns and Jimmy Butler. That's in addition to Curry's Warrior pals Draymond Green and Klay Thompson, who will be sure to have some extra motivation facing off against Durant. Social media sensation and occasional Philadelphia basketball player Joel Embiid is making his inaugural All-Star appearance as a member of Team Steph, while Blazer guard and frequent All-Star snub Damian Lillard finally makes his return after several years spending this break on vacation somewhere and complaining on Twitter.ts side.
 
Baseball
The season is fast approaching as pitchers and catchers are gearing up for spring training in just 18 days, but free agency has remained as ice cold as the weather. Things have gotten so bad that the many free agents still remaining are reportedly discussing the creation of their own spring training so they can stay in shape for the season. The Milwaukee Brewers finally did their part this week, trading for Marlins centerfielder Christian Yelich and signing outfielder Lorenzo Cain, formerly of the Royals. Rumors abound that they are still in the market for starting pitching, with top arms like Yu Darvish and Jake Arrieta still available. Slugger J.D. Martinez also remains unsigned after a monster season split between Detroit and Arizona in which he smashed 45 home runs. Royals' corner men Mike Moustakas and Eric Hosmer, key members of their World Series-winning run, also remain available in what has been a lengthy standoff between owners and player representatives. Japanese phenom Shohei Otani is one of the few premier free agents to actually have a club for 2018, and he wasn't even in the Western Hemisphere last season. With the season fast approaching, stay tuned to WhoReps to see which side of this negotiation breaks first!