Weekly Sports Roundup - 12-5-17
Weekly Sports Roundup - 12-5-17
By:
Kevin McNamara
on
Tue, 12/05/2017 - 15:58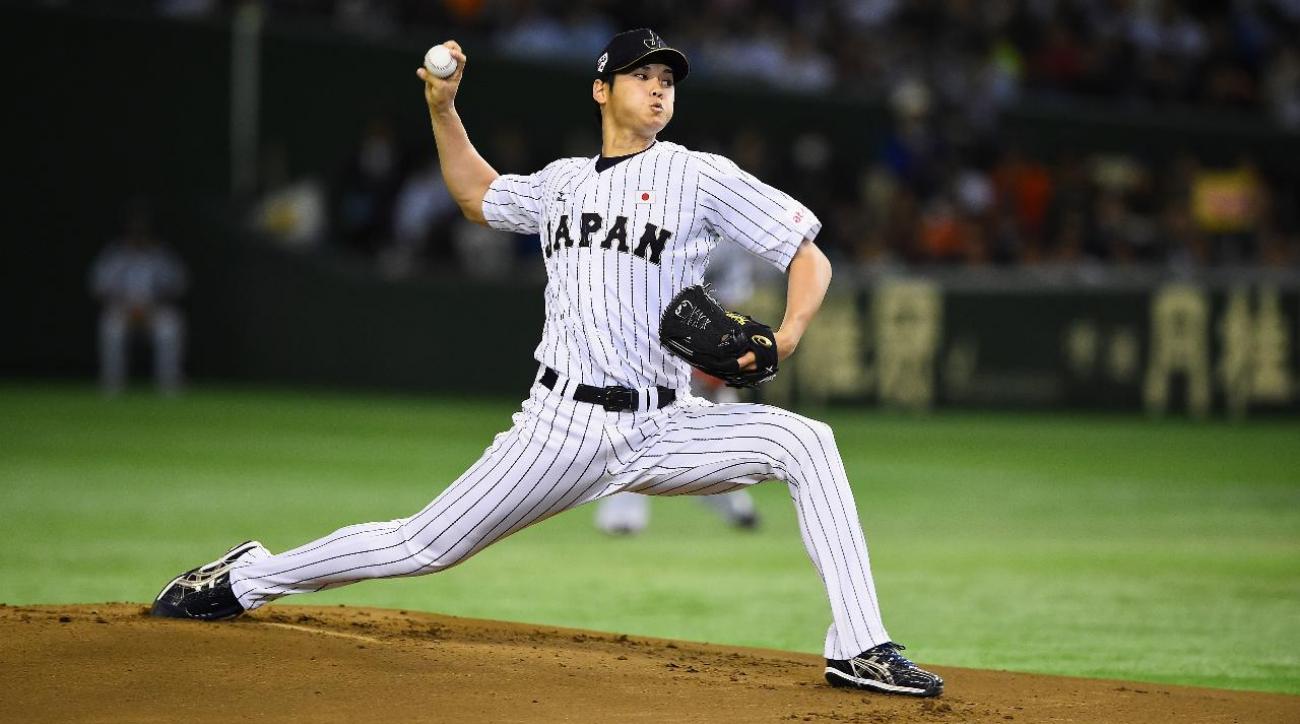 Perhaps the only industry with more movement than Hollywood is professional sports. We'll recap it all here in our regular look at the happenings across the world of sport. 
 
NFL
It's December and the NFL's favorite holiday tradition is back once again: the New England Patriots lead the conference. After a rough September that saw the Pats lurch to a pedestrian 2-2 and with the league's single worst defense, they have reeled off eight straight wins thanks to a major defensive turnaround and another incredible season from the ageless Tom Brady. The Don Yee client is making a case for his third MVP award, no doubt thanks to the avocado ice cream and electrolyte-infused waters that make up his diet. New addition Brandin Cooks has stepped seamlessly into the number one wide reciever role, as the Ryan Tollner signing and former Saint is headed for another 1000 yard season. After taking a lot of heat for the early-season defensive struggles, Sportstars client and fellow new addition Stephon Gilmore has turned his season around, with the cornerback an integral part of a defense thats been one of the best in the league since Week 5. However, the Patriots will be without star tight end and human glowstick Rob Gronkowski for their upcoming Monday night matchup with Miami, after a cheap shot in Buffalo from the Rosenhaus client caught the eye of the league office. But with the offense still humming along for yet another dominating season, talk around the league is that still-young offensive coordinator Josh McDaniels has matured significantly and is ready for another shot at a head coaching gig. The Bob LaMonte client had his chance with the Denver Broncos in 2009, but flamed out and was gone before his second season was up, with his combination of youth and arrogance poisoning his relationships with the players and front office. It seems a given that either he or defensive coordinator Matt Patricia will be the head man somewhere before long.
 
MLB
Major League Baseball is inching towards a resolution on one of the most fascinating and fervent free agent chases in league history, with star Japanese import Shohei Otani reportedly close to making a decision on which team he will play for next season. The 23-year old has dominated the Japanese baseball league as both a pitcher AND as a hitter in a way that hasn't been seen anywhere in professional baseball for decades. His fastball reaches close to 100 miles an hour and he throws both a curveball and slider with excellent command. Every single team in the league lined up to pay his Japanese club, the Nippon-Ham Fighters, $20 million just for the right to be able to negotiate with Otani. There was even a mad scramble from sports agencies to win his services, with CAA and Nez Balelo ultimately winning out. Otani and his representative team have asked for extensive presentations about how exactly each team would utilitize him, what their plan would be regarding his ability to hit on days he doesn't pitch, as well as why Otani would be a good fit for their city and would feel at home there. He has effectively gotten all of baseball to recruit him like a college team would recruit a major basketball or football star. While his decision has not yet been made, Otani has reportedly narrowed down his list of teams to those on the West Coast, making traditional free agent powerhouses like Boston and New York out of luck. Currently, the Seattle Mariners and San Francisco Giants are apparently the two teams leading the race for his services, with the Angels, Dodgers, and Padres behind them. Seattle's thriving Japanese community and the ability to follow in fellow Japanese legend Ichiro's footsteps may just provide the final push needed to get Otani to the Emerald City.
 
NBA
All of the early-season handwringing and complaining surrounding the Cleveland Cavaliers feels like a lifetime ago. After a 5-7 start had everyone wondering about the future of the superhuman LeBron James and had fans demanding a trade be made for fellow Rich Paul client Eric Bledsoe, the Cavs have reeled off 12 straight wins and still have All-NBA talent Isaiah Thomas coming to stabilize the point guard position instead. Thomas, whose agent is Aaron Goodwin, came over from Boston along with Jae Crowder and a first round draft pick via Brooklyn in exchange for Kyrie Irving, noted astronomer and Jeff Wechsler client. While Crowder, a Glenn Schwartzmann signing, has struggled, the hope is that Isaiah can regain the magic he showed in Boston after coming back from a hip injury that has kept him out all year. Derrick Rose was expected to man the starting position in his place, but the Wasserman client has been gone from the team for weeks for undisclosed reasons, with reports stating the oft-injured point guard isn't sure he wants to continue his career at all. Big man Kevin Love has been putting up huge numbers during this streak, with the Excel client playing the best he ever has for Cleveland and looking like the power forward that dominated the Western Conference with the Minnesota Timberwolves. Roc Nation's Jeff Green has enjoyed a career resurgence playing alongside the incomparable Lebron, while CAA's Dwyane Wade, undoubtedly one of the greatest shooting guards in the history of the game, has smoothly transitioned to a bench role at 35 by playing alongside lethal shooters like Landmark Sports' Channing Frye as well as Kyle Korver, a Jeff Schwartz client. This is a confident and capable team that will certainly still be the favorite to come out of the East come playoff time.