Weekly Sports Roundup - 11-28-17
Weekly Sports Roundup - 11-28-17
By:
Kevin McNamara
on
Tue, 11/28/2017 - 16:53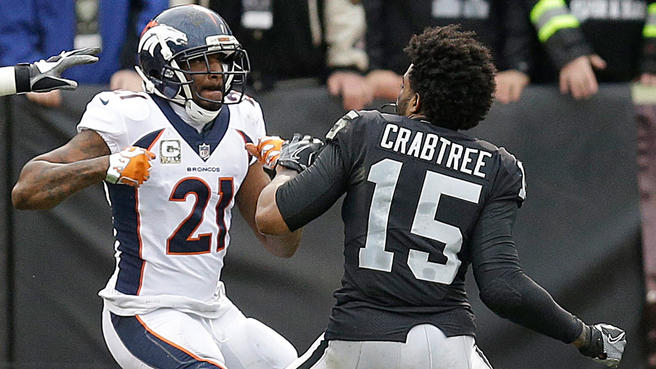 Perhaps the only industry with more movement than Hollywood is professional sports. We'll recap it all here in our regular look at the happenings across the world of sport. 
 
NFL
We often focus on the teams on the rise or generally playing well here at the Weekly Roundup, so to switch it up, we'll take a look at a team on the opposite end of the spectrum this week. The Denver Broncos are sitting at 3-8 and have dropped their last seven contests. First year head coach Vance Joseph, who is represented by Brian M. Levy at Goal Line Football Management, appears completely out of his depth, and worse yet has lost control of his team. Cornerback Aqib Talib, who is with CAA and agent Todd France, instigated a massive brawl on the first play of the game with wide receiver Michael Crabtree of the Oakland Raiders. Crabtree, a Roosevelt Barnes client at Independent Sports and Entertainment, became irate after Talib ripped the chain off of his neck for the second time in as many games. Both players were ultimately ejected and have now been suspended for two additional games, an extreme punishment for an on-field action. Worse yet, the Broncos simply do not have a quarterback. Northwestern's Trevor Siemian, a 7th round pick and Priority Sports client, is back as the starter now after being benched for two different guys. Both Brock Osweiler and Paxton Lynch quickly showed why Siemian, as limited as he is, beat them out for the job in the first place. Lynch, a Leigh Steinberg client and former first-rounder, was ineffective and then injured on Sunday, and sadly is approaching bust status. Osweiler was merely his usual self, and its a credit to his agent Jimmy Sexton that he was able to get him $36 million guaranteed just last year. Shout out to Jimmy! 
 
NBA
We're six weeks into the NBA season now and one team stands alone in the cellar - the once mighty Chicago Bulls. After going all-in on a rebuild this summer, Michael Jordan's former squad now enters NBA purgatory, praying for lottery luck while the losses pile up. Superstar Jimmy Butler is gone to Minnesota, and he has that team in the thick of things in the Western Conference playoff race. Butler, a Bernie Lee client, was traded for point guard Kris Dunn, shooting guard Zach Lavine, and a top draft pick. Dunn, a Ty Sullivan client, has been starting and shown some improvement over his rookie season in Minnesota, while Lavine, who is with BDA Sports and Bill Duffy, has yet to play this season while recovering from a torn ACL suffered in February. The best part of the Bulls' season has undoubtedly been that draft pick, which Chicago used on sharpshooting Arizona big man Lauri Markkanen. Markkanen, who hails from Finland and is with Michael Lelchitski and Sports International Group, has clearly been the Bulls' best player and is well on his way to an All-Rookie team selection. The rest of the Bulls season has been a mess, however, as they languish with a paltry 3-15 record. Solid veteran role players like Robin Lopez and Justin Holiday feel somewhat pointless on a rebuild of this magnitude- teams in the playoff hunt will certainly make some offers near the trade deadline for the duo, who are represented by Darren Matsubara and Jason Glushon, respectively. Take heart, Bulls fans! The NBA draft lottery is a little less than six months away. 
 
College Football
With the season coming to a close for those programs not fortunate enough to make a bowl game, the coaching carousel has begun in earnest fashion. UCLA has hired spread-offense mastermind Chip Kelly away from the broadcast booth after a year with ESPN. Kelly, a David Dunn client, was formerly the head coach of both the Philadelphia Eagles and San Francisco 49ers, and made his name turning the Oregon Ducks into an offensive powerhouse during his time in Eugene, from 2007-12. On the other side of the country, the Florida Gators have tapped Mississippi State head man Dan Mullen to lead their program. The Jimmy Sexton client was 69-46 in his nine years in Starkville, turning the Bulldogs from also-rans into respected SEC foes. Florida is certainly betting that Mullen can take the Gators, with their unlimited resources, to much greater heights. In-state rivals Ole Miss committed to coach Matt Luke, giving him the full-time job after the disgraced Hugh Freeze was forced to resign before the season. Freeze, another Jimmy Sexton signing, was busted for a number of recruiting violations by the NCAA, as well as for using his official phone to contact escort services and use them during recruiting trips. But the wildest saga of this week likely belongs to fellow SEC pal Tennessee, where the administration was forced to walk back an agreement they had made with Greg Schiano, former Rutgers head coach and fellow Jimmy Sexton client. Massive protests erupted on campus and over social media over the hiring of Schiano, who it has been alleged may have known something about disgraced Penn State coach Jerry Sandusky's activities years before he would be arrested on sexual abuse charges. While the link is tenuous and was specifically not admissable in a court of law, the sad truth is that Schiano is simply not a good enough coach to be worth the hassle.