Box Office Round-Up -- 4/4/22
Box Office Round-Up -- 4/4/22
By:
Sam Cherington
on
Mon, 04/04/2022 - 00:40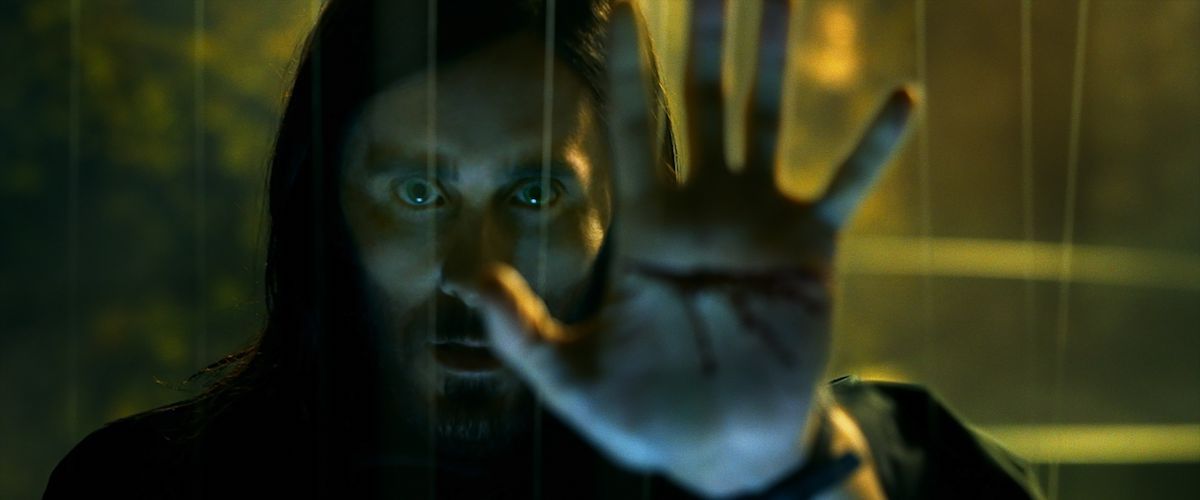 The first weekend in April saw the arrival of another "Bat Man" in theatres, but without nearly as much box office success as The Batman saw earlier this year. Sony's latest Spider-Man spinoff Morbius took the top spot this weekend, but underperformed both financially and critically, with $39.1 million. It's a disappointing drop in numbers compared to prior Spidey-adjacent releases Venom and Venom: Let There Be Carnage, which both cleared $80 million in their respective opening weekends in 2018 and 2021.
It was a quiet weekend up and down the top five. The only movie to outperform its box office predictions was The Lost City, now in its sophomore weekend. The adventure-romcom took in $14.8 million. In third place, The Batman continued its successful run with another $15.1 million. In the number-four spot, Tom Holland-led Uncharted netted another $3.6 million, an impressive number for the video game adaptation's 7th week in theatres. Japanese anime surprise Jujutsu Kaisen 0: The Movie rounded out the top five with $1.9 million.
Outside the top five, indie studio A24 saw success on multiple fronts. Ti West's throwback slasher X outperformed predictions, grossing over $1 million to pass $10 million overall in just three weeks to become the 2nd highest grossing horror title of the year. And in tenth place, Everything Everywhere All At Once expanded to 38 screens in its second weekend, yet still cleared $1 million domestically. The Michelle Yeoh-led multiverse sci-fi actioner expands to more screens next weekend, and will likely continue its commercial and critical success even as it faces higher-profile competition in the coming months.
1. Morbius ($39.1 MM)
Director: Daniel Espinosa (WME)
Writers: Oren Uziel (Curate), Dana Fox (UTA), Adam Nee (CAA), Aaron Nee (CAA), Seth Gordon (WME)
Cast: Jared Leto (WME)
Matt Smith (UTA)
Adria Arjona (CAA)
2. The Lost City ($14.8 MM)
Director: Aaron Nee (CAA), Adam Nee (CAA)
Writers: Matt Sazama (ICM), Burk Sharpless (ICM)
Cast: Sandra Bullock (CAA)
Channing Tatum (CAA)
Daniel Radcliffe (ARG)
3. The Batman ($10.8 MM)
Director: Matt Reeves (CAA)
Writers: Matt Reeves (CAA), Peter Craig (CAA)
Cast: Robert Pattinson (WME)
Zoe Kravitz (CAA)
Paul Dano (WME)
4. Uncharted ($3.6 MM)
Director: Ruben Fleischer (CAA)
Writers: Rafe Judkins (CAA), Art Marcum (CAA), Matt Holloway (CAA), Jon Hanley Rosenberg, Mark D. Walker
Cast: Tom Holland (WME)
Mark Wahlberg (WME)
Antonio Banderas (NuCo)
5. Jujutsu Kaisen 0: The Movie ($1.9 MM)
Director: Seong-Hu Park
Writer: Hiroshi Seko
Cast: Chinatsu Akasaki
Kana Hanazawa
Show Hayami
Source: Box Office Mojo, The Numbers