FRANCHISED - A New Shared Universe?
FRANCHISED - A New Shared Universe?
By:
William Morey
on
Mon, 05/14/2018 - 15:13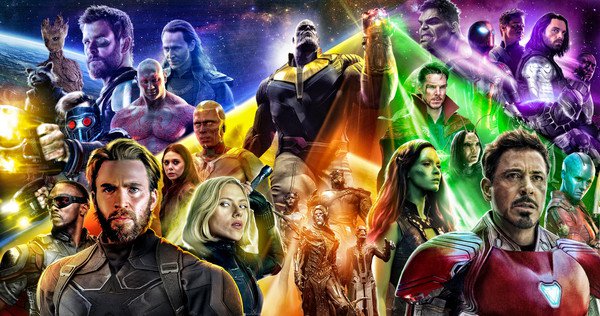 It's hard to believe that it's been 10 years since Iron Man was released. And in that moment, movie franchises were arguably changed forever. Without Iron Man's success, there would be no Marvel Cinematic Universe – which every major studio is now chasing.
 
Looking back, it all seems so easy – Marvel made five interconnected superhero movies that built to a sixth where all the heroes would team up to save the world from a threat they could not have defeated as individuals. But how many shared universes have actually proven successful in the wake of The Avengers? And could there be an avenue for a new cinematic universe?
 
Universal tried TWICE at a Universal Monsters shared universe. The first attempt was with Dracula Untold in 2014, and then when that film flopped they tried again with The Mummy this past summer. That movie starred Tom Cruise, and was supposed to kick off the "Dark Universe," but after a second bomb the Dark Universe was "put on hold."
 
And then there is, of course, the DC Extended Universe or DCEU, the franchise most obviously trying to follow in Marvel's footsteps. In response to The Avengers, DC made 2013's Man of Steel, which made a decent showing at the box office – but, importantly, it did not make Avengers money. So, Warner Brothers decided to kick off their shared universe with 2016's Batman v. Superman: Dawn of Justice, where for the first time ever on the silver screen Batman would meet Superman. The critical response was harsh. The film earned $873 million world wide – not terrible, but again, WB wanted Avengers money. So, Suicide Squad, Wonder Woman and Justice League all closely followed. Only Suicide Squad and Wonder Woman hit at the box office. Justice League, where the big DC superheroes (Batman, Superman, Wonder Woman, Aquaman, The Flash, and Cyborg) teamed up, earned $657 million worldwide; to put that into some perspective, Avengers: Infinity War made that much worldwide in four days!
 
Warner Brothers will be releasing Aquaman this December, and they have a Wonder Woman sequel and Suicide Squad spin off centered around audience-favorite Harley Quinn in different stages of development, but for the most part Warner Brothers has given up on keeping the shared part of their universe going forward.
 
So here's the simple truth about Marvel's success – it's the characters. Iron Man wasn't a hit because it set up SHIELD, or Nick Fury, or Thanos, or whatever – it was a hit because of Robert Downey Jr.'s Tony Stark. The Thor and Captain America films introduced audiences to characters they wanted to follow and see interact with each other. The other studios creating cinematic universes have wanted Avengers money, but they wanted to run before they could even crawl.
 
With everyone getting in the shared universe game, I'm going to throw my pitch in the ring – pulp adventure fiction heroes.
 
In the '70s, science fiction author Philip Jose Farmer came up with a loopy idea (for the time): what if his favorite pulp fiction heroes (Tarzan, Doc Savage, The Shadow, etc.) all existed in the same universe. He explored this concept in two fictional biographies of Tarzan and Doc Savage, postulating that the two characters were related, and also related to other characters such as Sherlock Holmes and Sam Spade. It's a similar concept to the League of Extraordinary Gentlemen.
 
For a new shared universe, why not create a series of interconnected movies based around characters such as G-8 (an aviator and spy who encountered villains and monsters during World War I), Secret Agent X (a secret agent who could disguise himself as anything) and the Spider (a grim and gritty crime fighter in depression era New York)? The trick with this concept is to keep the tone fun and light – similar to the Indiana Jones franchise. They should make the characters pop, make the movies for under $130 million, and only worry about the shared universe when it's time for a team-up movie. That's the way Marvel did it, and six of their movies have grossed $1 billion.
Shane Black (WME|David Greenblat) has a Doc Savage film in development at Sony with Dwayne Johnson (WME|Garcia Companies) attached. But don't get your hopes up – Johnson recently told Collider that the film could be in limbo due to rights issues regarding the character. Which is a shame, because if someone had the wherewithal to cut through all that, you could use Doc Savage as a jumping off point for a shared universe, with The Shadow and other lesser-known pulp heroes. That's all wishful thinking at this point, but if Call of Duty can get a shared universe then anything is possible.