Box Office Round Up - 3-26-2018
Box Office Round Up - 3-26-2018
By:
William Morey
on
Mon, 03/26/2018 - 12:38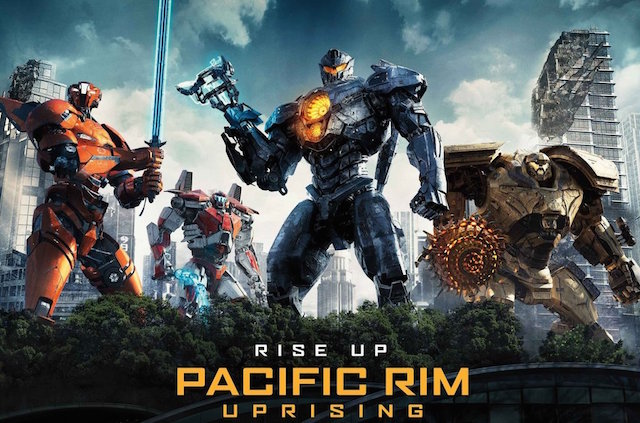 Well it happened, Pacific Rim: Uprising knocked Black Panther out of the number one spot over the weekend. The giant robot vs. giant monsters sequel ended Panther's streak with a total of $28 million. And while this wasn't a major victory for Pacific Rim it still performed above expectations. CAA should be happy with this result as they rep director Steven S. DeKnight. WME reps stars John Boyega and Cailee Spaeny, and UTA reps co-star Scott Eastwood. It's hard to say how well Uprising will do going forward as it is sandwiched between a couple other big blockbusters, but this film was designed for the international market, so…it might not matter.
 
It wasn't bad news for Black Panther, though, which came in second place with $17 million. Panther has now surpassed The Avengers and is the highest grossing comic book movie of all time, and the fifth largest domestic release of all time. I suspect that Black Panther will remain in the top ten for at least another month.
 
Staying in third place for the second consecutive week with $14 million is the faith-based film I Can Only Imagine, which is continuing to over perform.
 
In fourth place is the sequel to Gnomeo and Juliet – Sherlock Gnomes with $11 million, which for a kids film is…not so good. CAA is probably not happy with this result as they represent stars Emily Blunt and Johnny Depp.
 
Dropping from second place to fifth place with $10 million is the Tomb Raider reboot, which isn't very good domestically, but the film is doing just fine internationally.
 
Outside the top five: A Wrinkle in Time dropped down to sixth place, while Love, Simon dropped to seventh, newcomer Paul: Apostle of Christ opened in eighth, and Game Night came in ninth place. The other wide release this week – the romantic tragedy Midnight Sun came in tenth.
 
In indie news: Steven Soderbergh's Unsane opened just outside the top ten. Wes Anderson's Isle of Dogs opened in limited release with an impressive $1.57 million, it will open wide in April.
 
Next Week: Gamers unite in Spielberg's Ready Player One, the third God's Not Dead film arrives to cash in on Easter, and Tyler Perry's Acrimony comes for the melodrama.
 
 
1. Pacific Rim: Uprising ($28 MM)
Dir: Steven S. DeKnight (CAA)
Writers: Steven S. DeKnight (CAA), Emily Carmichael (Verve|Writ Large), Kira Snyder (Gersh|Echo Lake Management), T.S. Nowlin (ICM|Management 360)
 
Cast: John Boyega (WME|Identity Agency Group – UK)
         Cailee Spaeny (WME|Identity Agency Group – UK)
         Scott Eastwood (UTA|Joanne Horowitz Management)
 
 
2.  Black Panther ($17 MM)
Dir: Ryan Coogler (WME)
Writers: Ryan Coogler (WME) and Joe Robert Cole (CAA|Circle of Confusion)  
 
Cast: Chadwick Boseman (Greene and Associates|Management 360)
         Michael B. Jordan (WME)
         Lupita Nyong'o (CAA)
 
3. I Can Only Imagine ($14 MM)
Dirs: Andrew Erwin and Jon Erwin (Prism Creative Management|Zero Gravity Management)
Writers: Alex Cramer (Circle of Confusion), Jon Erwin (Prism Creative Management|Zero Gravity Management), Brent McCorkle (Unrepped)
 
Cast: Dennis Quaid (WME)
         Madeline Carroll (Innovative Artists|Curtis Talent Management)
         Cloris Leachman (Innovative Artists|Juliet Green Management)
 
 
4.  Sherlock Gnomes ($11 MM)
Writers: Ben Zazove (Verve|Kaplan Perrone Management), Jeff Stockwell (UTA)
 
Cast: Johnny Depp (CAA)
         Emily Blunt (CAA|The Artists Partnership - UK)
         James McAvoy (UTA|United Agents – UK)
 
5. Tomb Raider ($10 MM)
Dir: Roar Uthaug (UTA)
Writers: Geneva Robertson-Dworet (WME|Management 360), Alastair Siddons (Troika), Evan Daugherty (Good Fear Film+Management)
 
Cast: Alicia Vikander (UTA|Tavistock Wood Management – UK)
         Dominic West (WME|Tavistock Wood Management – UK)
         Walton Goggins (ICM|Darris Hatch Management)