Box Office Round Up - 2-4-19
Box Office Round Up - 2-4-19
By:
Kevin McNamara
on
Mon, 02/04/2019 - 12:20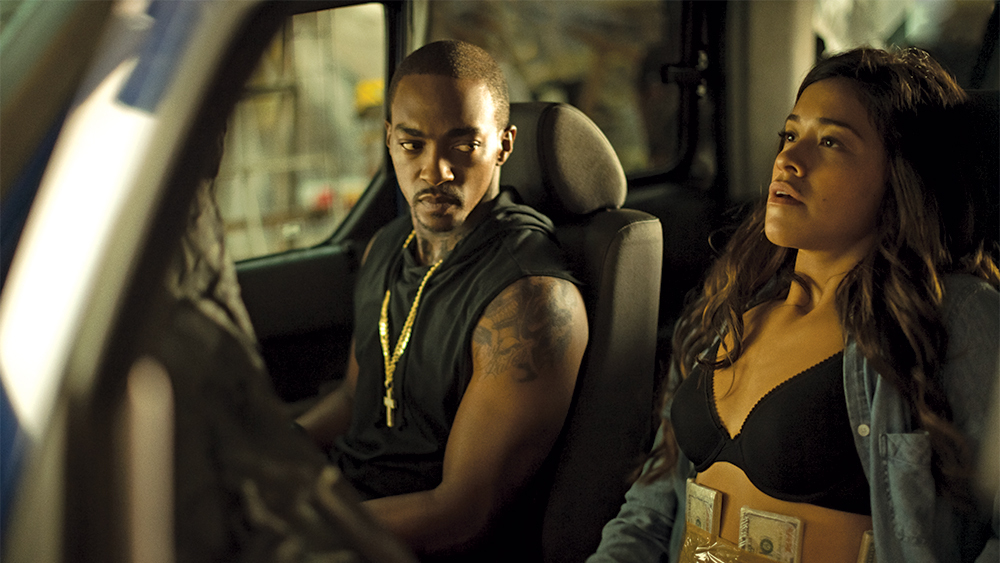 Flag on the play! The overall gross in theatres was the worst it's been on Super Bowl weekend in two decades. It's a real shame - all those moviegoers staying home to watch what turned out to be a miserable game of football. Win some and lose some, I guess.
Speaking of losing some, the only film to debut in the top five this week was the action drama Miss Bala, with Gina Rodriguez. A remake of a 2011 Mexican film of the same name, the film follows a young woman's attempts to take down the Mexican drug trade from the inside. Unfortunately, audiences and critics alike haven't been feeling it. It's going to go down as a bomb for Rodriguez, who has come under fire lately for her repeated public statements that have been perceived as anti-black.   
Otherwise, both Glass and The Upside held their spots at the top of the charts as they near a month in theatres. Even more impressively, Aquaman and Spider Man still holding on strong to round out the top five as they near two months in theatres. One day, this nation will be sick of superhero movies. That day is not today.
 
Sadly, Joe Cornish's The Kid Who Would Be King drops all the way down to eighth after just a week in theatres. Apparently that kid won't be king of the box office, that's for sure. Next week should thankfully bring the end to the inertia, with the anticipated Lego Movie sequel hitting theatres, as well as the Taraji P. Henson rom-com What Men Want. Cant wait!
 
1. Glass ($9.5 MM)
Director: M. Night Shyamalan (WME)
Writer: M. Night Shyamalan
 
Cast: James McAvoy (UTA)
        Bruce Willis (CAA)
        Samuel L. Jackson (ICM Partners | Anonymous Content)
 
 
2.  The Upside ($8.9 MM)
Director: Neil Burger (CAA | Anonymous Content)
Writer: Jon Hartmere (CAA)
 
Cast: Kevin Hart (UTA | 3 Arts)
        Bryan Cranston (UTA)
        Nicole Kidman (CAA)
 
 
3. Miss Bala ($6.7 MM)
Director: Catherine Hardwicke (CAA)
Writer: Gareth Dunnet-Alcocer (WME)
 
Cast: Gina Rodriguez (CAA)
        Ismael Cruz Cordóva (CAA | Anonymous Content)
        Anthony Mackie (UTA)
 
 
4. Aquaman ($4.8 MM)
Director: James Wan (Paradigm)
Writers: David Leslie Johnson-McGoldrick (Paradigm), Will Beall (CAA)
 
Cast: Jason Momoa (WME)
        Amber Heard (WME)
        Willem Dafoe (CAA)
 
 
5. Spider-Man: Into the Spider-Verse ($4.4 MM)
Directors: Bob Persichetti (UTA), Peter Ramsey (Verve), Rodney Rothman (UTA)
Writers: Phil Lord (UTA), Rodney Rothman
 
Cast: Shameik Moore (CAA)
        Jake Johnson (UTA | 3 Arts)
        Hailee Steinfeld (CAA)