Box Office Round-Up ~ 5/9/22
Box Office Round-Up ~ 5/9/22
By:
Sam Cherington
on
Mon, 05/09/2022 - 09:42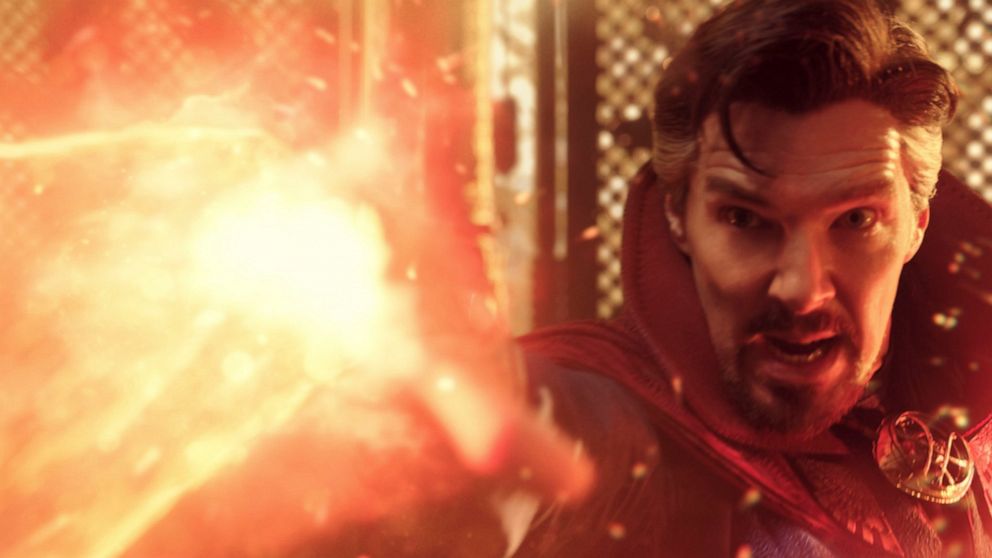 There are magic weekends at the box office, and then there are Sorcerer Supreme weekends at the box office. The latest chapter in the Marvel Cinematic Universe was clearly the latter, as Doctor Strange in the Multiverse of Madness took in a staggering $185 million in its opening weekend, surpassing The Batman for the top debut of the year so far. Director Sam Raimi's return to the world of superheroes now has the 11th highest debut of all time, and could very likely climb even higher once all the final numbers are in.
Unsurprisingly, there wasn't much oxygen left in the room for the other movies in the top five, all of whom saw a drop in numbers from last week to accommodate the new wizard on the block. Family-friendly counterprogramming The Bad Guys and Sonic the Hedgehog 2 took second and third place with $9.77 million and $7.1 million respectively.
Wizards and multiverses rounded out the end of the top five as well, with Fantastic Beasts: The Secrets of Dumbledore dropped to fourth place with $3.95 million. While its overseas numbers are better, it has continued to underperform domestically, and it remains unclear whether or not the latest Harry Potter prequel will clear $100 million overall.
Finally, 2022's original multiverse of madness continued its indie run of surprise success in fifth place. Everything Everywhere All At Once grossed $3.23 million, bringing its overall total past $40 million. It's on track to be A24's highest grossing release ever, solidifying May as Multiverse Month until the release of Top Gun: Maverick on 5/27.
1. Doctor Strange in the Multiverse of Madness ($185 MM)
Director: Sam Raimi (CAA)
Writers: Michael Waldron (CAA)
Cast: Benedict Cumberbatch (UTA)
Elizabeth Olsen (Gersh)
Xochitl Gomez (Savage Agency)
2. The Bad Guys ($9.77 MM)
Director: Pierre Perifel (UTA)
Writers: Etan Cohan (CAA), Yoni Brenner, Hilary Winston (UTA)
Cast: Sam Rockwell (Gersh)
Marc Maron (ICM)
Awkwafina (UTA)
3. Sonic the Hedgehog 2 ($7.1 MM)
Director: Jeff Fowler (WME)
Writers: Pat Casey (APA), Josh Miller (APA), John Whittington (Verve)
Cast: Ben Schwartz (WME)
Jim Carrey (WME)
Idris Elba (WME)
4. Fantastic Beasts: The Secrets of Dumbledore ($3.95 MM)
Director: David Yates (CAA)
Writers: J.K. Rowling, Steve Kloves (CAA)
Cast: Eddie Redmayne (CAA)
Jude Law (CAA)
Mads Mikkelsen (UTA)
5. Everything Everywhere All At Once ($3.23 MM)
Director: Dan Kwan (Mosaic), Daniel Scheinert (Mosaic)
Writers: Dan Kwan (Mosaic), Daniel Scheinert (Mosaic)
Cast: Michelle Yeoh (AIG)
Stephanie Hsu (WME)
Ke Huy Quan (Innovative)
Source: Box Office Mojo, The Numbers