Box Office Round-Up ~ 5/8/23
Box Office Round-Up ~ 5/8/23
By:
Sam Cherington
on
Mon, 05/08/2023 - 18:05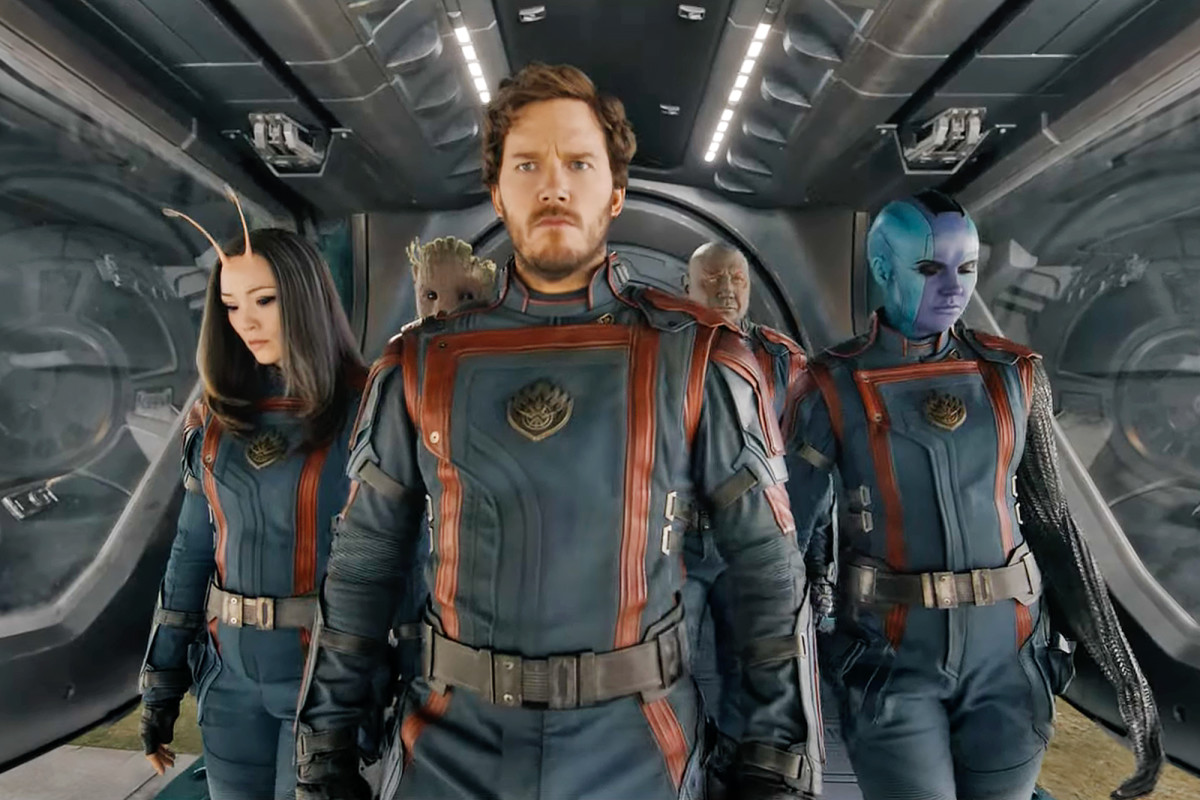 As expected, the new Chris Pratt movie brought an end to the reign of the old Chris Pratt movie. Guardians of the Galaxy Vol. 3 debuted with a better-than-expected $118.4 million, surpassing Ant-Man and the Wasp: Quantumania from earlier this year but falling a little short of Black Panther: Wakanda Forever last fall. Nonetheless, it's a welcome relief for the stumbling MCU, with positive critical and audience reactions boding well for the coming Mother's Day weekend.
Entering its second month, The Super Mario Bros. Movie slowed way down—as expected with the arrival of Guardians—with a weekend total of $18.5 million. It has now passed $500 million overall domestically, and the title of highest grossing movie of 2023 seems very likely. Evil Dead Rise took third place with $5.8 million, passing $50 million total domestic. Are You There God? It's Me, Margaret also moved down one to fourth place, with a sophomore weekend gross of $3.2 million, which represents a solid hold of 50% from last week's debut.
Rounding out the top five was new release Love Again, starring Priyanka Chopra Jonas and Céline Dion. The rom-com likely hoped to be counter-programming to the MCU's latest, but unfortunately it failed to draw a big crowd, grossing just $2.3 million. Next week is relatively low-key in terms of new releases, but the rest of May will be highlighted by Fast X and the live-action remake of The Little Mermaid, so as Chris Pratt characters go, Star-Lord won't have nearly as easy a road as Mario did in April.
1. Guardians of the Galaxy Vol. 3 ($118.4 MM)
Director: James Gunn (UTA)
Writers: James Gunn (UTA)
Cast: Chris Pratt (UTA)
         Zoe Saldana (CAA)
         Dave Bautista (CAA)
2.  The Super Mario Bros. Movie ($18.5 MM)
Director: Aaron Horvath (CAA), Michael Jelenic (CAA), Pierre Leduc, Fabien Polack
Writers: Matthew Fogel (UTA)
Cast: Chris Pratt (UTA)
         Jack Black (Ocean Avenue)
         Charlie Day (CAA)
3. Evil Dead Rise ($5.8 MM)
Director: Lee Cronin (CAA)
Writers:  Lee Cronin (CAA)
Cast: Alyssa Sutherland (Realm Talent)
         Lily Sullivan (CAA)
         Morgan Davies (Circle of Confusion)
4.  Are You There God? It's Me, Margaret ($3.2 MM)
Director: Kelly Fremon Craig (UTA)
Writers: Kelly Fremon Craig (UTA)
Cast: Abby Ryder Fortson (Atlas Artists)
         Rachel McAdams (WME)
         Kathy Bates (CAA)
5. Love Again ($2.3 MM)
Director: Jim Strouse (APA)
Writers: Jim Strouse (APA)
Cast: Priyanka Chopra Jonas (UTA)
         Sam Heughan (UTA)
         Céline Dion (Special Artists Agency)
Source: Box Office Mojo, The Numbers