Box Office Round-Up ~ 5/23/22
Box Office Round-Up ~ 5/23/22
By:
Sam Cherington
on
Mon, 05/23/2022 - 00:47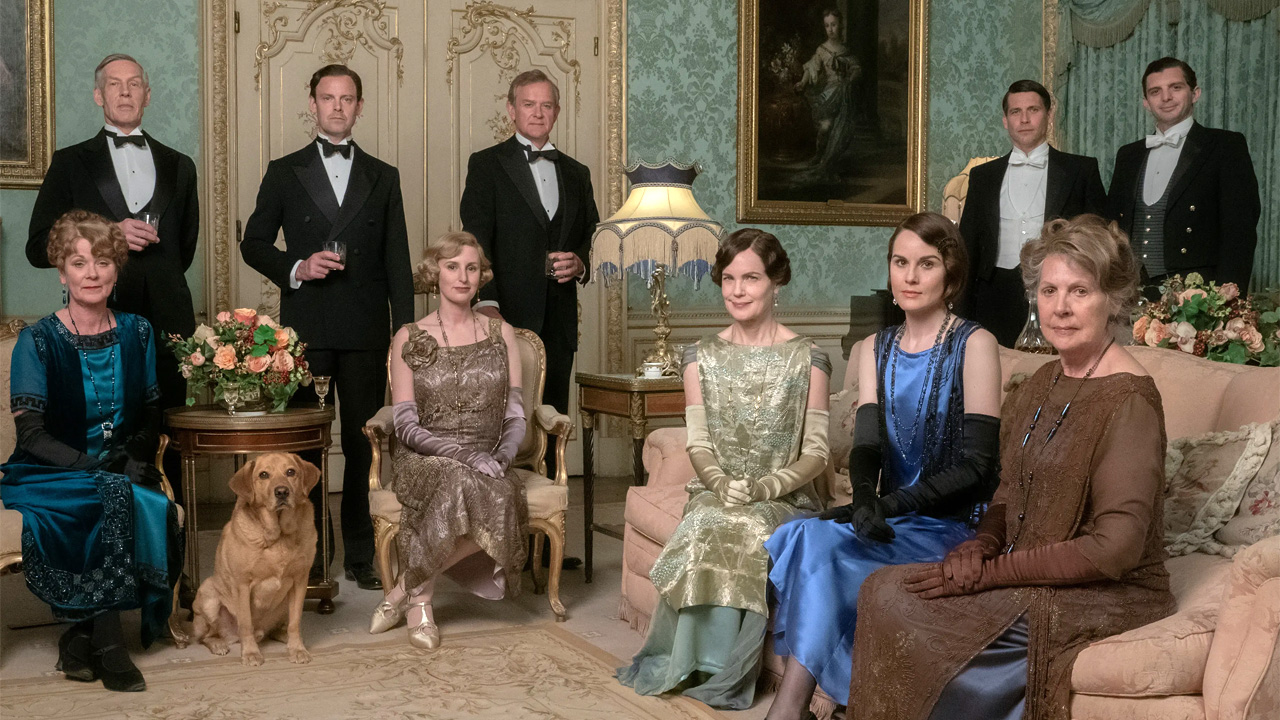 Movie theatres were a multiverse unto themselves this weekend, with a wide array of new and old releases vying for audiences' attention. Perhaps unsurprisingly, Doctor Strange in the Multiverse of Madness remained the multiverse movie to beat. Its $31.6 million weekend gross was a notable decline from last week, but the Sorcerer Surpreme's second adventure has already out-grossed the original Doctor Strange, which brought in just over $230 million in 2016.
It may not have taken the weekend, but Downton Abbey: A New Era had a modest-but-respectable debut at $16 million. Based on the popular and beloved British historical drama, the PG-rated feel-good sequel looks to act as counter-programming for older audiences as we head into deep blockbuster months of summer. On a similar note, the family-friendly one-two punch of The Bad Guys and Sonic the Hedgehog 2 held strong in third and fourth place, with $6.1 million and $3.9 million respectively.
Fifth place in the top five saw another new release, Men, the latest from A24 and writer/director Alex Garland (Ex Machina, AnnihilationEverything Everywhere All At Once grossed $3.13 million in sixth place, passing Uncut Gems as A24's highest grossing domestic release.
1. Doctor Strange in the Multiverse of Madness ($31.6 MM)
Director: Sam Raimi (CAA)
Writers: Michael Waldron (CAA)
Cast: Benedict Cumberbatch (UTA)
Elizabeth Olsen (Gersh)
Xochitl Gomez (Hyperion)
2. Downton Abbey: A New Era ($16 MM)
Director: Simon Curtis (UTA)
Writers: Julian Fellowes (UTA)
Cast: Hugh Bonneville (UTA)
Michelle Dockery (WME)
Maggie Smith (ICM)
3. The Bad Guys ($6.1 MM)
Director: Pierre Perifel (UTA)
Writers: Etan Cohan (CAA), Yoni Brenner, Hilary Winston (UTA)
Cast: Sam Rockwell (Gersh)
Marc Maron (ICM)
Awkwafina (UTA)
4. Sonic the Hedgehog 2 ($3.9 MM)
Director: Jeff Fowler (WME)
Writers: Pat Casey (APA), Josh Miller (APA), John Whittington (Verve)
Cast: Ben Schwartz (WME)
Jim Carrey (WME)
Idris Elba (WME)
5. Men ($3.3 MM)
Director: Alex Garland (WME)
Writers: Alex Garland (WME)
Cast: Jessie Buckley (CAA)
Rory Kinnear (Markham, Froggatt and Irwin)
Paapa Essiedu (Curtis Brown Group)
Source: Box Office Mojo, The Numbers