Box Office Round-Up ~ 5/2/22
Box Office Round-Up ~ 5/2/22
By:
Sam Cherington
on
Mon, 05/02/2022 - 13:59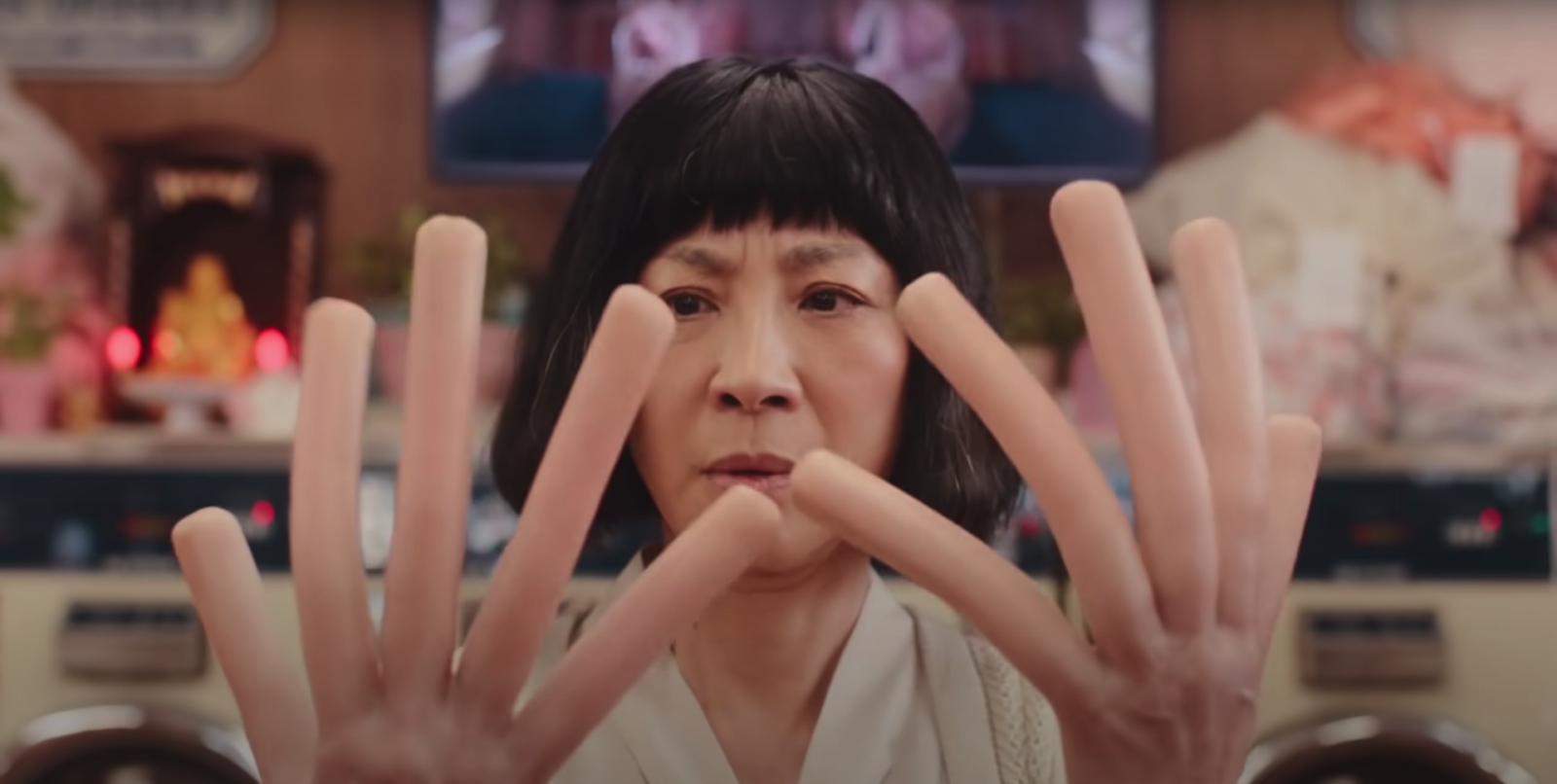 The bad guys are in charge, at least for one more week. Taking advantage of the last weekend before the arrival of Doctor Strange in the Multiverse of Madness, Universal and DreamWorks Animation's The Bad Guys took the top spot at the box office for a second weekend in a row. Its $16.1 million haul was followed by Sonic the Hedgehog 2, once again in second place with $11.35 million. The video game-based sequel has now surpassed its predecessor's $150 million domestic, all but guaranteeing a third helping of Sonic in the near future.
Moving down the list, Fantastic Beasts: The Secrets of Dumbledore continues to underwhelm domestically with $8.3 million. While it has performed better overseas, the third in the Wizarding World prequel series looks like it may not reach $100 million in the U.S. In fourth place, Viking action epic The Northman grossed $6.3 million.
The big surprise of the weekend—and the entire year, so far—was the multiverse genre-hopper Everything Everywhere All At Once. While all other returning titles dropped roughly 25-40% in numbers from their previous weekend grosses, the Michelle Yeoh-led action comedy went up by 2%, for a weekend total of $5.5 million. Thanks to critical praise and strong word-of-mouth, the film has surpassed all expectations. It may take a hit—like everyone else—when Doctor Strange arrives, but indie powerhouse A24 has plenty to celebrate.
1. The Bad Guys ($16.1 MM)
Director: Pierre Perifel (UTA)
Writers: Etan Cohan (CAA), Yoni Brenner, Hilary Winston (UTA)
Cast: Sam Rockwell (Gersh)
Marc Maron (ICM)
Awkwafina (UTA)
2. Sonic the Hedgehog 2 ($11.35 MM)
Director: Jeff Fowler (WME)
Writers: Pat Casey (APA), Josh Miller (APA), John Whittington (Verve)
Cast: Ben Schwartz (WME)
Jim Carrey (WME)
Idris Elba (WME)
3. Fantastic Beasts: The Secrets of Dumbledore ($8.3 MM)
Director: David Yates (CAA)
Writers: J.K. Rowling, Steve Kloves (CAA)
Cast: Eddie Redmayne (CAA)
Jude Law (CAA)
Mads Mikkelsen (UTA)
4. The Northman ($6.3 MM)
Director: Robert Eggers (WME)
Writers: Sjón (Behind the Scene), Robert Eggers (WME)
Cast: Alexander Skarsgård (CAA)
Nicole Kidman (CAA)
Claes Bang (UTA)
5. Everything Everywhere All At Once ($5.5 MM)
Director: Dan Kwan (Mosaic), Daniel Scheinert (Mosaic)
Writers: Dan Kwan (Mosaic), Daniel Scheinert (Mosaic)
Cast: Michelle Yeoh (AIG)
Stephanie Hsu (WME)
Ke Huy Quan (Innovative)
Source: Box Office Mojo, The Numbers