Box Office Round-Up ~ 5/15/23
Box Office Round-Up ~ 5/15/23
By:
Sam Cherington
on
Mon, 05/15/2023 - 16:17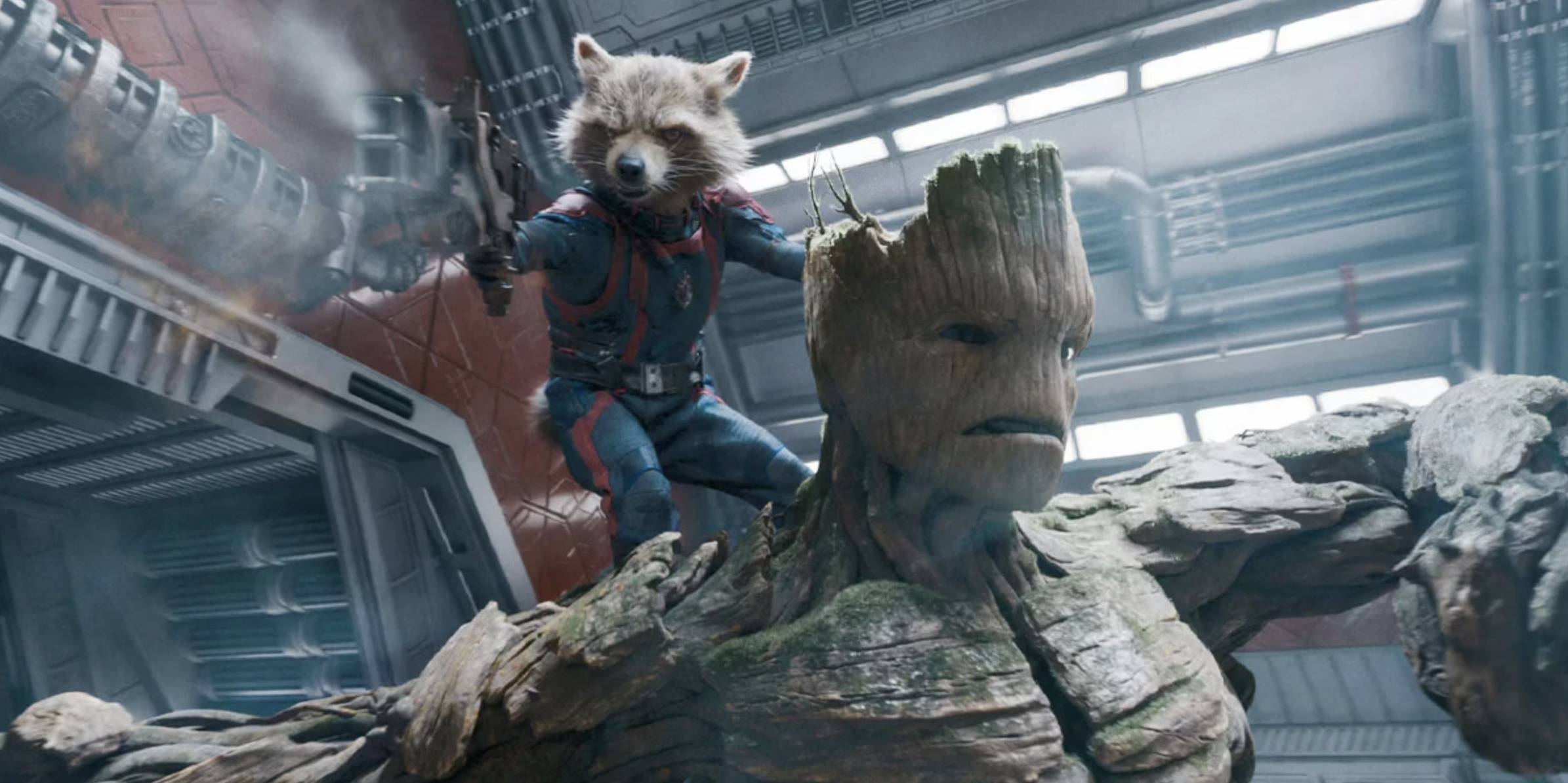 Guardians of the Galaxy Vol. 3 yielded a very happy Mother's Day weekend for Marvel Studios, as it dropped just 48% in its second weekend, grossing $62 million. Passing $200 million overall domestically, it also represents the third best second-weekend hold for an MCU movie, and the best hold since Thor back in the distant past of 2011. Even with higher-profile blockbusters arriving in the coming weeks, positive word-of-mouth indicates that Guardians is the much needed shot in the arm that the Marvel Cinematic Universe has been looking for this year.
Universal Studios will likely win back the box office next week with Fast X, but in the meantime they can enjoy the continued success of The Super Mario Bros. Movie, which took second place with $12.6 million in its sixth weekend in theaters. It's now the 15th highest grossing U.S. release of all time, with $1.2 billion total worldwide.
This week's new release, Book Club: The Final Chapter, made less of a splash in its debut weekend. Failing to capitalize on the Mother's Day weekend crowd, the ensemble comedy sequel grossed just $6.6 million. Rounding out the top five were Evil Dead Rise, which grossed $3.7 million to pass $60 million domestically in its fourth weekend. In fifth place, Are You There God? It's Me, Margaret held on surprisingly well, dropping just 23% for a weekend total of $2.5 million. It's only grossed $16 million in the U.S., but will likely see a solid second life on streaming in the coming months.
1. Guardians of the Galaxy Vol. 3 ($62 MM)
Director: James Gunn (UTA)
Writers: James Gunn (UTA)
Cast: Chris Pratt (UTA)
         Zoe Saldana (CAA)
         Dave Bautista (CAA)
2.  The Super Mario Bros. Movie ($12.6 MM)
Director: Aaron Horvath (CAA), Michael Jelenic (CAA), Pierre Leduc, Fabien Polack
Writers: Matthew Fogel (UTA)
Cast: Chris Pratt (UTA)
         Jack Black (Ocean Avenue)
         Charlie Day (CAA)
3. Book Club: The Next Chapter ($6.6 MM)
Director: Bill Holderman (WME)
Writers: Bill Holderman (WME), Erin Simms (WME)
Cast: Diane Keaton (WME)
         Jane Fonda (CAA)
         Candice Bergen (CAA)
4. Evil Dead Rise ($3.7 MM)
Director: Lee Cronin (CAA)
Writers:  Lee Cronin (CAA)
Cast: Alyssa Sutherland (Realm Talent)
         Lily Sullivan (CAA)
         Morgan Davies (Circle of Confusion)
5.  Are You There God? It's Me, Margaret ($2.5 MM)
Director: Kelly Fremon Craig (UTA)
Writers: Kelly Fremon Craig (UTA)
Cast: Abby Ryder Fortson (Atlas Artists)
         Rachel McAdams (WME)
         Kathy Bates (CAA)
Source: Box Office Mojo, The Numbers