Box Office Round-Up ~ 4/25/22
Box Office Round-Up ~ 4/25/22
By:
Sam Cherington
on
Sun, 04/24/2022 - 22:53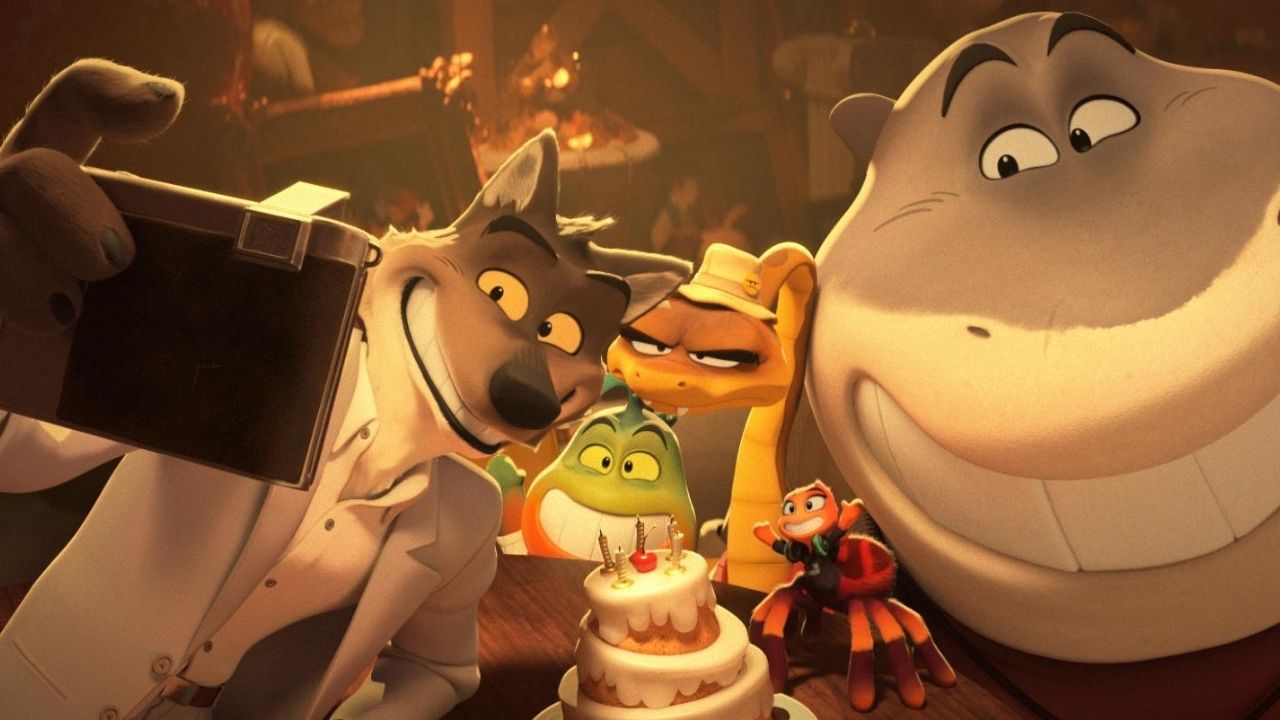 It's good to be bad sometimes, especially this weekend at the box office. The Bad Guys, the latest animated feature from Universal and DreamWorks Animation, made off with $24 million in its opening weekend. It's a positive sign for theater chains, as more families buy movie tickets for the post-pandemic summer releases. The next major animated release, Disney/Pixar's Lightyear, doesn't hit the big screen until June, so The Bad Guys should see some staying power over the next few weeks as the newest family-friendly game in town.
The other big family title, Sonic the Hedgehog 2, moved back up to second place this weekend with a total of $15.2 million. While Sonic was bolstered by The Bad Guys' success, the Wizarding World was less fortunate. Fantastic Beasts: The Secrets of Dumbledore dropped from first place to third, grossing just $14 million. It's a hard plunge for such a high-profile franchise, and puts the future of the Fantastic Beasts on shaky ground.
Two more new releases rounded out the top five this weekend. Viking drama The Northman grossed just $12 million in its opening weekend. It's an impressive start for indie director Robert Eggers' most ambitious feature yet, following his smaller but equally high-concept films The Witch and The Lighthouse. And last but certainly not least, The Unbearable Weight of Massive Talent took fifth place with just over $7 million, proving that perhaps the greatest role Nicolas Cage could ever play… is Nicolas Cage.
1. The Bad Guys ($24 MM)
Director: Pierre Perifel (UTA)
Writers: Etan Cohan (CAA), Yoni Brenner, Hilary Winston (UTA)
Cast: Sam Rockwell (Gersh)
Marc Maron (ICM)
Awkwafina (UTA)
2. Sonic the Hedgehog 2 ($15.2 MM)
Director: Jeff Fowler (WME)
Writers: Pat Casey (APA), Josh Miller (APA), John Whittington (Verve)
Cast: Ben Schwartz (WME)
Jim Carrey (WME)
Idris Elba (WME)
3. Fantastic Beasts: The Secrets of Dumbledore ($14 MM)
Director: David Yates (CAA)
Writers: J.K. Rowling, Steve Kloves (CAA)
Cast: Eddie Redmayne (CAA)
Jude Law (CAA)
Mads Mikkelsen (UTA)
4. The Northman ($12 MM)
Director: Robert Eggers (WME)
Writers: Sjón (Behind the Scene), Robert Eggers (WME)
Cast: Alexander Skarsgård (CAA)
Nicole Kidman (CAA)
Claes Bang (UTA)
5. The Unbearable Weight of Massive Talent ($7.175 MM)
Director: Tom Gormican (UTA)
Writers: Tom Gormican (UTA), Kevin Etten (3 Arts)
Cast: Nicolas Cage (WME)
Pedro Pascal (WME)
Tiffany Haddish (UTA)
Source: Box Office Mojo, The Numbers