Box Office Round-Up ~ 4/18/22
Box Office Round-Up ~ 4/18/22
By:
Sam Cherington
on
Sun, 04/17/2022 - 23:14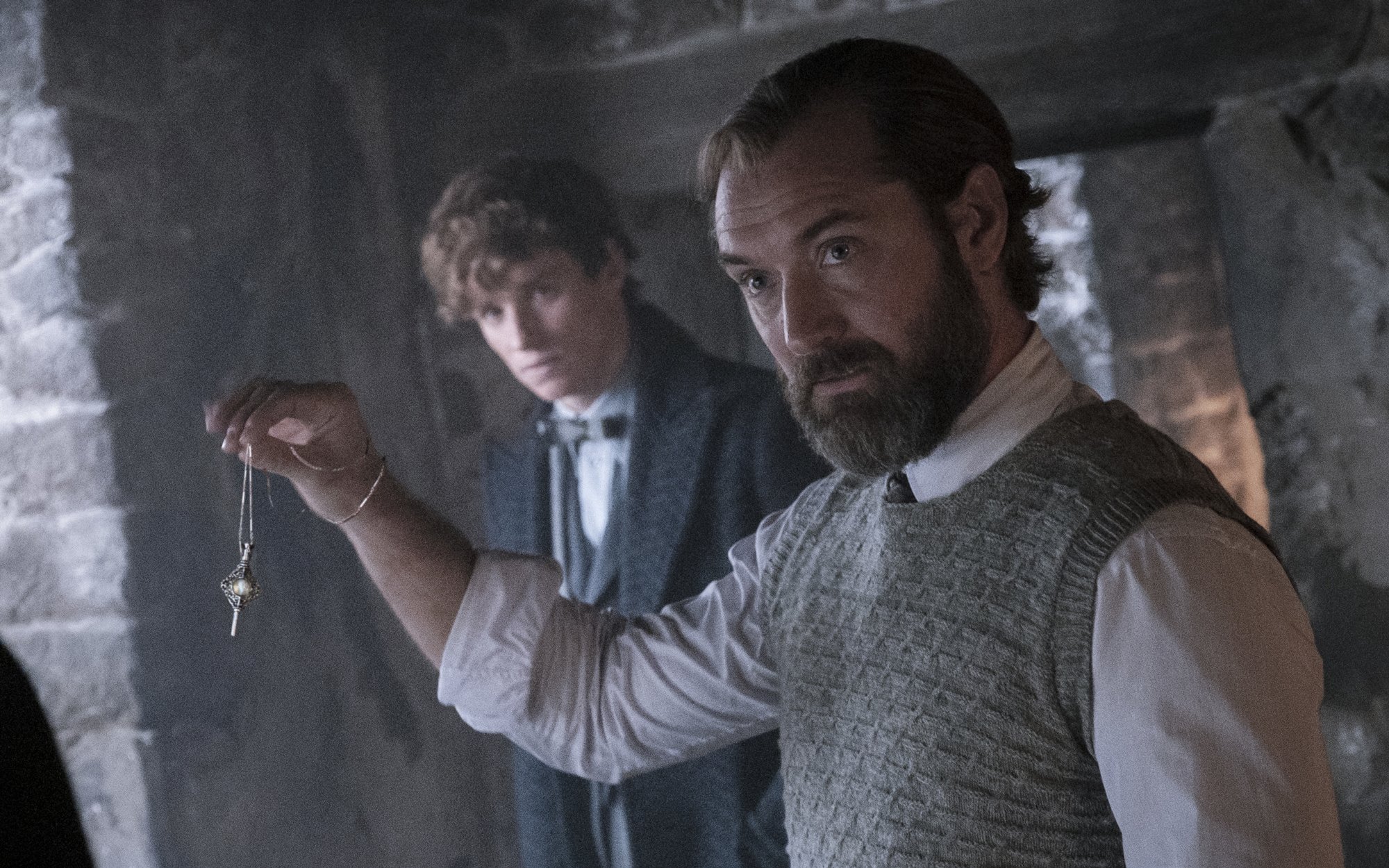 Despite its wizarding pedigree, Fantastic Beasts: The Secrets of Dumbledore failed to conjure up big numbers for the Easter weekend box office. The third entry in the Harry Potter prequel series grossed $43 million in its opening weekend, a disappointing number considering the franchise as a whole. The film will likely perform better internationally, but it's clear that diminishing returns have already set in halfway into the planned five-film series.
In second place, Sonic the Hedgehog 2 earned $30 million in its sophomore weekend, clearing the domestic $100 million mark and then some. Just behind the speedy blue hedgehog was another Paramount actioner, The Lost City, which pulled in $6.5 million in its fourth weekend in theatres.
Expanding to 2,220 theatres this weekend, Everything Everywhere All At Once continues to be the surprise hit of the spring, clearing $6 million over the holiday and bringing its box office total to $17 million. That's far more than anticipated for such the multiverse, multi-genre mind-bender, though certainly not unwelcome for indie powerhouse A24.
Rounding out the top five was another new arrival, inspirational drama Father Stu, starring Mark Wahlberg as a boxer-turned-priest. Its weekend gross of $5.7 million ($8 million overall since its opening day last Wednesday) was minimal, but respectable for a more modest R-rated title competing in the busy blockbuster season.
1. Fantastic Beasts: The Secrets of Dumbledore ($43 MM)
Director: David Yates (CAA)
Writers: J.K. Rowling, Steve Kloves (CAA)
Cast: Eddie Redmayne (CAA)
Jude Law (CAA)
Mads Mikkelsen (UTA)
2. Sonic the Hedgehog 2 ($30 MM)
Director: Jeff Fowler (WME)
Writers: Pat Casey (APA), Josh Miller (APA), John Whittington (Verve)
Cast: Ben Schwartz (WME)
Jim Carrey (WME)
Idris Elba (WME)
3. The Lost City ($6.5 MM)
Director: Aaron Nee (CAA), Adam Nee (CAA)
Writers: Matt Sazama (ICM), Burk Sharpless (ICM)
Cast: Sandra Bullock (CAA)
Channing Tatum (CAA)
Daniel Radcliffe (ARG)
4. Everything Everywhere All At Once ($6.18 MM)
Director: Dan Kwan (Mosaic), Daniel Scheinert (Mosaic)
Writers: Dan Kwan (Mosaic), Daniel Scheinert (Mosaic)
Cast: Michelle Yeoh (AIG)
Stephanie Hsu (WME)
Ke Huy Quan (Innovative)
5. Father Stu ($5.7 MM)
Director: Rosalind Ross (Heroes and Villains)
Writers: Rosalind Ross (Heroes and Villains)
Cast: Mark Wahlberg (WME)
Mel Gibson (APA)
Jacki Weaver (ICM)
Source: Box Office Mojo, The Numbers