Box Office Round-Up ~ 4/11/22
Box Office Round-Up ~ 4/11/22
By:
Sam Cherington
on
Mon, 04/11/2022 - 01:27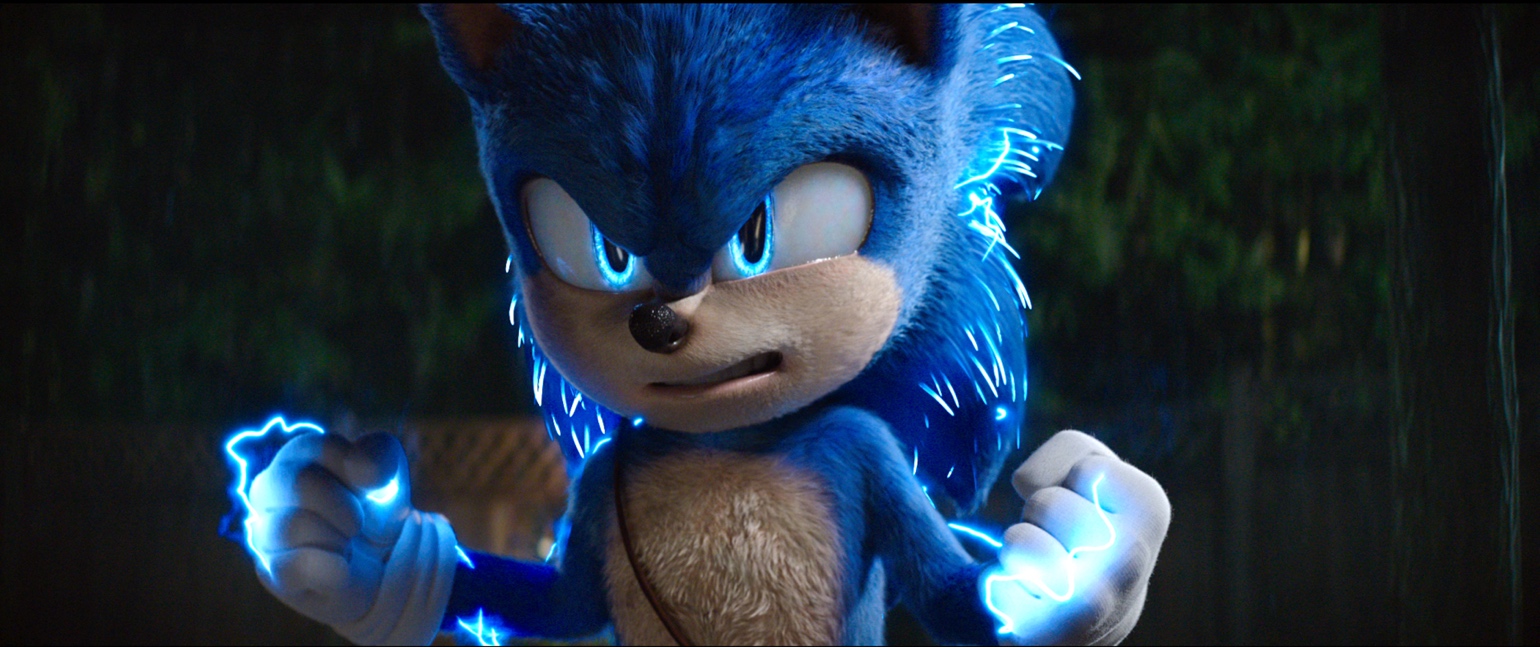 Coming off of last week's low numbers, the box office roared back to life this weekend with the help of a certain blue Sega icon. Sonic the Hedgehog 2 blazed past its predicted opening numbers for a weekend total of $71 million. Pandemic or no pandemic, it's a huge success for the family-friendly sequel, and the biggest domestic weekend ever for a video game adaptation. (A record previously held by the original Sonic the Hedgehog back in the pre-Covid days of February 2020.)
Sonic's big numbers made for an overall successful weekend in theatres, even as the rest of the top five underperformed. Morbius moved to second place with $10.2 million, followed by The Lost City with $9.1 million. In fourth place, action-thriller Ambulance opened with a lower-than-expected $8.7 million, a disappointing start for blockbuster mega-director Michael Bay's first theatrical release since 2017.
The Batman took the final spot in the top five with $6.5 million in its sixth weekend in theatres. The Caped Crusader is closing in on $400 million domestically, but may see a drop in numbers with its upcoming streaming release on HBO Max.
Just outside the top five, A24's Everything Everywhere All At Once expanded to 1,250 screens and continued its box office climb, netting just over $6 million to take sixth place. The Michelle Yeoh-led genre-bender has been bolstered by strong word-of-mouth buzz, which should carry it past $10 million and beyond overall in the coming week.
1. Sonic the Hedgehog 2 ($71 MM)
Director: Jeff Fowler (WME)
Writers: Pat Casey (APA), Josh Miller (APA), John Whittington (Verve)
Cast: Ben Schwartz (WME)
Jim Carrey (WME)
Idris Elba (WME)
2. Morbius ($10.2 MM)
Director: Daniel Espinosa (WME)
Writers: Oren Uziel (Curate), Dana Fox (UTA), Adam Nee (CAA), Aaron Nee (CAA), Seth Gordon (WME)
Cast: Jared Leto (WME)
Matt Smith (UTA)
Adria Arjona (CAA)
3. The Lost City ($9.1 MM)
Director: Aaron Nee (CAA), Adam Nee (CAA)
Writers: Matt Sazama (ICM), Burk Sharpless (ICM)
Cast: Sandra Bullock (CAA)
Channing Tatum (CAA)
Daniel Radcliffe (ARG)
4. Ambulance ($8.7 MM)
Director: Michael Bay (WME)
Writers: Chris Fedak (WME)
Cast: Jake Gyllenhaal (WME)
Yahya Abdul-Mateen II (WME)
Eiza González (WME)
5. The Batman ($6.5 MM)
Director: Matt Reeves (CAA)
Writers: Matt Reeves (CAA), Peter Craig (CAA)
Cast: Robert Pattinson (WME)
Zoe Kravitz (CAA)
Paul Dano (WME)
Source: Box Office Mojo, The Numbers