Box Office Round-Up - 1-9-2023
Box Office Round-Up - 1-9-2023
By:
William Morey
on
Mon, 01/09/2023 - 10:45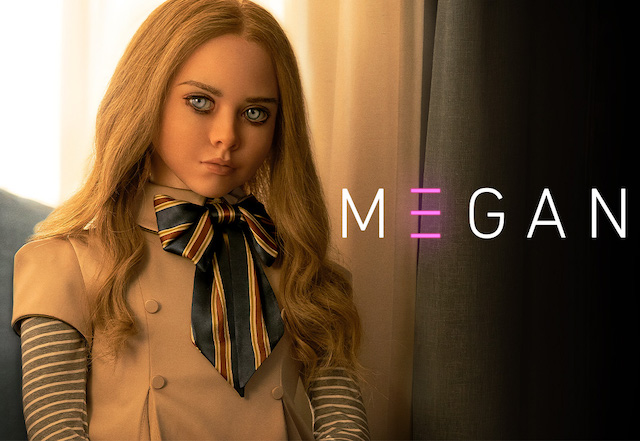 While Avatar: The Way of Water continued its domination at the box office this past week and weekend, the bigger winner was Blumhouse's M3GAN. Which came in second place. The killer doll/robot horror movie grossed a whopping $30.2 million -- a record opening for an original sci-fi or horror film. Continuing the trend started last year with horror dominating the box office the film is expected to have good long legs before Ant Man 3 releases next month. In first place was the Avatar sequel continuing it's march toward $2 billion world wide -- the epic sci-fi film made  $45 million over the weekend and has made $1.7 billion worldwide, putting it at the seventh highest grossing of all time worldwide. In third place with $13.1 million was the animated sequel Puss in Boots: The Last Wish. In fourth place out performing expectations in limited release was the Tom Hanks starring dramedy A Man Called Otto netting $4.2 million. In fifth place with $3.3 million Black Panther: Wakanda Forever.  
Outside the top five -- Whitney Houston: I wanna Dance with Somebody dropped to sixth place, while other releases: The Whale, Babylon, Violent Night, and The Menu are all still bouncing around.
1. Avatar: The Way of Water ($45 MM)
Director: James Cameron (CAA)
Writers: James Cameron (CAA), Rick Jaffa and Amanda Silver (WME), Josh Friedman (UTA), Shane Salerno (CAA)
Cast: Sam Worthington (CAA|Anonymous Content)
         Zoe Saldana (CAA|LBI Entertainment)
         Sigourney Weaver (UTA)
2. M3GAN ($30.2 MM)
Director: Gerard Johnstone (CAA|Key Creatives)
Writers: Akela Cooper (CAA|Rise Management), James Wan (CAA|Stacey Testro)
Cast: Allison Williams (CAA|Untitled)
         Violet McGraw (Coast to Coast|Industry Entertainment)
         Jenna Davis - voice of M3GAN (Kazarian Measures Ruskin & Assoc.|Brave Management|DPN - Voice)
3. Puss in Boots: The Last Wish ($13.1 MM)
Director: Joel Crawford and Januel Mercado (Summit Talent and Literary.
Writers: Tommy Swerdlow (Jackoway Austen Tyerman, et al), Tom Wheeler (WME), Paul Fisher (UTA)
Cast: Antonio Banderas (NuCo Media Group)
         Salma Hayek (CAA|Entertainment 360)
         Florence Pugh (CAA|Brillstein)
4. A Man Called Otto ($4.2 MM)
Director: Marc Forster (WME)
Writer: David Magee (CAA)
Cast: Tom Hanks (CAA)
          Mariana Treviño (APA|Vision Entertainment)
          Rachel Keller (UTA|Independent Talent Group - UK|Suskin/Karshan Management)
5. Black Panther: Wakanda Forever ($3.3 MM)
Director: Ryan Coogler (WME)
Writers: Ryan Coogler (WME), Joe Robert Cole (Circle of Confusion)
Cast: Letitia Wright (3.16)
         Lupita Nyong'o (CAA)
         Danai Gurira (UTA)
Source: Box Office Mojo, The Numbers