Box Office Round-Up ~ 1/23/23
Box Office Round-Up ~ 1/23/23
By:
Sam Cherington
on
Mon, 01/23/2023 - 17:28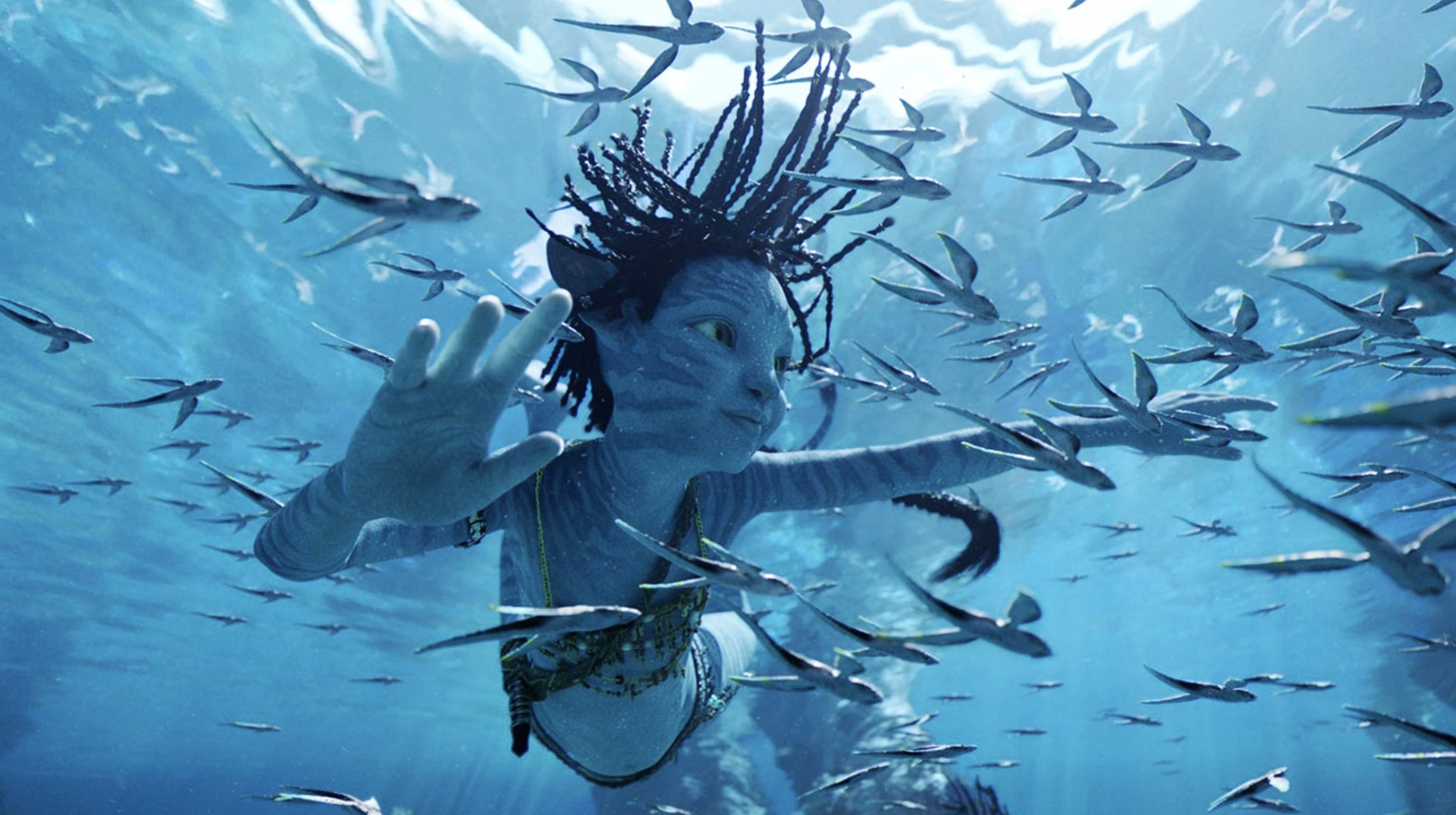 Since 1995, only three movies have been number-one at the box office for their first six weeks of release. It should come as no surprise to anyone that they all were directed by James Cameron. Like Titanic and Avatar before it, Avatar: The Way of Water easily won its sixth weekend in theaters with $20.1 million. It has now passed $2 billion worldwide, even though its domestic numbers have been slightly lower than predicted. It'll take a strong hold in its next couple weeks to clear $750 million domestic.
In second and third place, returning titles Puss in Boots: The Last Wish and M3GAN swapped spots with a respective $11.8 million and $9.7 million. The latter had a little competition from a new release, found footage thriller Missing, which debuted in fourth place with $9.3 million.
Rounding out the top five was A Man Called Otto with $8.8 million. Overall, the box office numbers were softer this week than earlier in the month, though numbers will likely pick up next month, especially with Valentine's Day and Presidents Day trips to the movies on the horizon.
1. Avatar: The Way of Water ($20.1 MM)
Director: James Cameron (CAA)
Writers: James Cameron (CAA), Rick Jaffa and Amanda Silver (WME), Josh Friedman (UTA), Shane Salerno (CAA)
Cast: Sam Worthington (CAA|Anonymous Content)
         Zoe Saldana (CAA|LBI Entertainment)
         Sigourney Weaver (UTA)
2. Puss in Boots: The Last Wish ($11.8 MM)
Director: Joel Crawford and Januel Mercado (Summit Talent and Literary.
Writers: Tommy Swerdlow (Jackoway Austen Tyerman, et al), Tom Wheeler (WME), Paul Fisher (UTA)
Cast: Antonio Banderas (NuCo Media Group)
         Salma Hayek (CAA|Entertainment 360)
         Florence Pugh (CAA|Brillstein)
3. M3GAN ($9.7 MM)
Director: Gerard Johnstone (CAA|Key Creatives)
Writers: Akela Cooper (CAA|Rise Management), James Wan (CAA|Stacey Testro)
Cast: Allison Williams (CAA|Untitled)
         Violet McGraw (Coast to Coast|Industry Entertainment)
         Jenna Davis - voice of M3GAN (Kazarian Measures Ruskin & Assoc.|Brave Management|DPN - Voice)
4. Missing ($9.1 MM)
Director: Nicholas D. Johnson (Circle of Confusion), Will Merrick
Writers: Nicholas D. Johnson (Circle of Confusion), Will Merrick, Sev Ohanian (CAA), Aneesh Chaganty (CAA)
Cast: Storm Reid (CAA)
         Amy Landecker (CAA)
         Nia Long (Verve)
5. A Man Called Otto ($8.8 MM)
Director: Marc Forster (WME)
Writer: David Magee (CAA)
Cast: Tom Hanks (CAA)
          Mariana Treviño (APA|Vision Entertainment)
          Rachel Keller (UTA|Independent Talent Group - UK|Suskin/Karshan Management)
Source: Box Office Mojo, The Numbers