World Cup - Semifinal 1
World Cup - Semifinal 1
By:
Kevin McNamara
on
Tue, 07/10/2018 - 16:27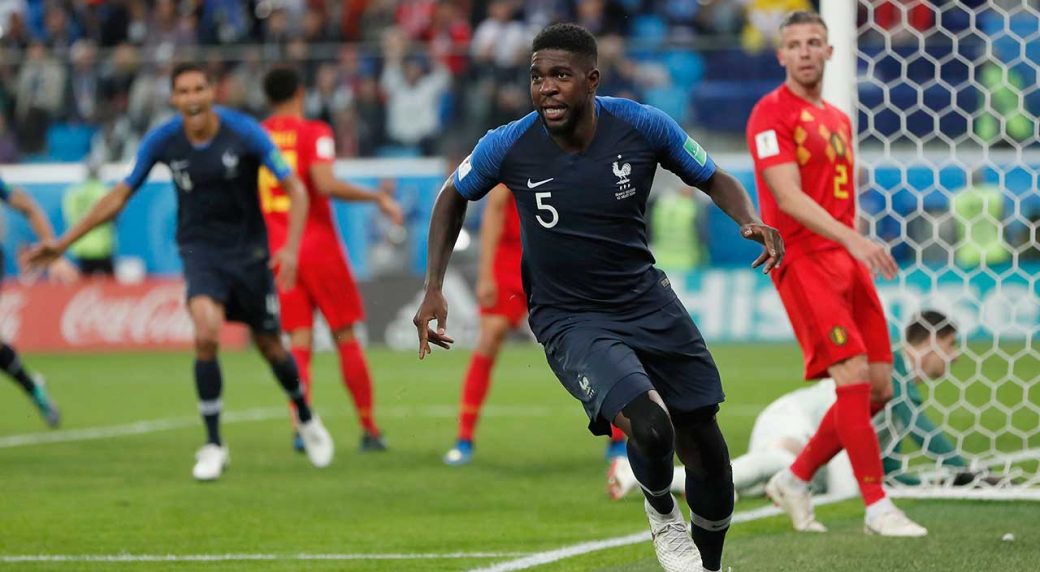 Welcome to another WhoReps look at the 2018 World Cup. Today we'll be recapping Tuesday's semifinal and looking ahead to tomorrow! Enjoy.
                                            
In the Round of 16, the French won wildly — a 4-3 triumph over Lionel Messi and Argentina. In the quarterfinals, they won convincingly — 2-0 over hobbled Uruguay playing without Edinson Cavani. Now, in the semifinals, they've won forgettably — 1-0 over frustrated Belgium. France is in the World Cup final for the first time since 2006. Sacre bleu!
 
It's not a match many will remember down the line. The Belgians upset Brazil by attacking on the counter, facing a Brazilian side that wanted to play with the ball deep in their territory. France wasn't interested in a similar matchup. They hung back, content to let Belgium control possession, and play strong defense. The Belgians actually outpossessed France significantly on the day, but weren't able to muster sustained pressure. French keeper Hugo Lloris was only needed for a single save until very late into the match. In the 51st minute, centre-back Samuel Umtiti headed in a corner past the Belgian defense, and that was all she wrote. France will play for its first World Cup trophy since 1998, and its second ever.
The French will almost certainly be favored against either England or Croatia in the final. The duo of Paul Pogba and N'Golo Kante has consistently dominated the midfield of this tournament. Star youngster Kylian Mbappe seems to make some magic every single time he touches the ball. And a defense featuring Umtiti and Raphael Varane effortlessly cleared crosses and corners once again. They were barely threatened by an elite Belgian side coming off of an incredible win, and have not been seriously challenged by a single team in this World Cup. Whichever team wins tomorrow will certainly have their hands full.
 
It's the end of Belgium's title hopes, whose best players were nowhere to be found today. Striker Romelu Lukaku's name was hardly called at all. Midfielders Kevin de Bruyne and Eden Hazard, two of the single best playmakers in the Premier League, were not able to establish dangerous possessions. Only goalie Thibaut Courtois can say he was at his absolute best, with a number of impressive and acrobatic saves that kept the Red Devils within reach. Belgian assistant coach Thierry Henry, a French legend who won it all with Les Bleus in 1998, could only watch as his home country snuffed out his new side. It's the end of Belgium's title hopes but not quite the end of the road — they will play the loser of tomorrow's semifinal in the third place match on Saturday.
The other semifinal featuring England and Croatia is tomorrow. Stay tuned to WhoReps as we recap it all!