World Cup - Quarterfinals
World Cup - Quarterfinals
By:
Kevin McNamara
on
Fri, 07/06/2018 - 14:19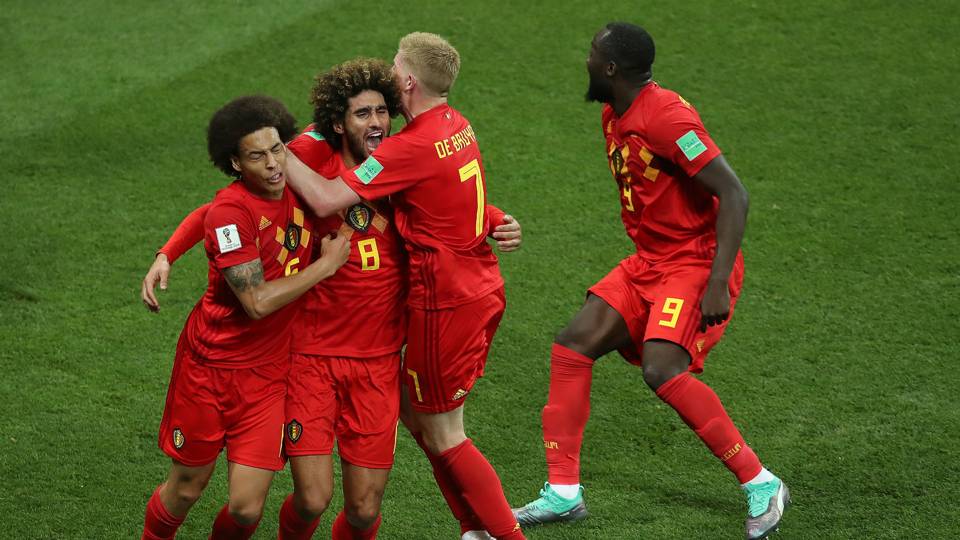 Welcome to another WhoReps look at the 2018 World Cup. Today we'll be recapping Friday's action and looking ahead to Saturday! Enjoy.
                                            
For years, the footballing world has been hearing about Belgium's 'golden generation.' A magical group of players who could vault the tiny European nation into the stratosphere. It hasn't amounted to much. A Round of 16 win over the U.S. in 2014. A quarterfinal thrashing at the hands of upstart Wales in the Euros in 2016. And that miracle comeback win over Japan a few days ago. That was it. But now, after a 2-1 win over heavy favorite Brazil to get them into the World Cup semifinals for the first time since 1986, it must be admitted: Belgian football might just be the world's best. 
 
It didn't come without a little luck. Brazilian midfielder Fernandinho headed the ball back into his own net to open the scoring, completely changing the match from then on. But fortune favors the bold. In the 31st minute, star striker Romelu Lukaku took on the Brazilian defense for a long run and then dished it off to teammate Kevin de Bruyne, who was able to blast in a wondrous strike past diving keeper Alisson. The single most important Belgian goal in decades, put together masterfully by two of the world's best, playing on the biggest stage. Golden generation, indeed.
On Tuesday, I said that Brazil had to be seen as the singular favorite left in this topsy-turvy World Cup. They had the talent. They had the experience. They had the tactics. They even had the will, after such an embarassing loss in 2014. Should have known better than to think the favorite might actually go all the way in this tournament. In truth, Brazil played well enough to win in this game. The own goal badly hurt, obviously. They created chance after chance, with the trio of Neymar, Philippe Coutinho, and Marcelo providing the same sort of offensive punch they have all tournament. They just weren't able to sneak more than one past 6'5" keeper Thibaut Courtois, who was masterful in this game. Hey, at least they didn't lose 7-1. For the first time in history, the World Cup semifinals will be played without Germany, Argentina, or Brazil.
In the early match, France topped Uruguay 2-0 in a game that was effectively over before it began, with star Uruguayan striker Edinson Cavani unable to play due to a calf injury he picked up in their win over Portugal. Uruguay was completely unable to create many dangerous chances, with French goalie Hugo Lloris hardly called upon. Fellow Uruguayan star Luis Suarez was left out in the cold, with no one consistently able to get the ball upfield. Keeper Fernando Muslera, who has been so great for Uruguay for years, let in a brutal goal through both of his hands that totally deflated his side. That kind of day. Both 31, its hard to know how much world-class football Suarez and Cavani have left in them. 
France moves on to the World Cup semifinals, their first appearance since 2006. Raphael Varane opened the scoring near halftime with a beautiful header off a cross from Antoine Griezmann, then it was Griezmann who blasted one on goal in the 60th minute that Muslera inexplicably couldn't handle. France completely dominated the midfield in this one, with N'Golo Kante breaking up any Uruguayan attacks with ease and then initiating the offense. Fellow midfield man Paul Pogba played a very controlled game from start to finish, winning headers, contributing defensively, and helping create the second French goal. They take on Belgium for the right to play for the World Cup trophy! Allez les bleus.
 
 
The quarterfinals continue tomorrow, with Sweden playing England while Croatia faces hosts Russia. Stay tuned to WhoReps' as we recap it all!