NFL Week 2 Preview
NFL Week 2 Preview
By:
Kevin McNamara
on
Thu, 09/13/2018 - 14:27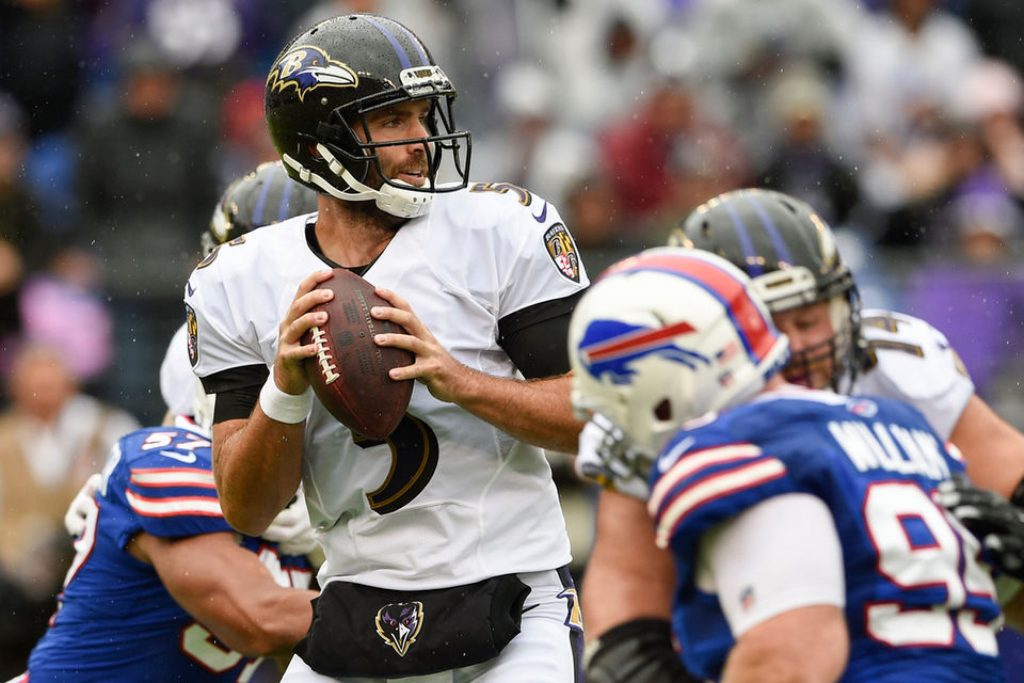 And we're off! The NFL season continues tonight, with division rivals Baltimore and Cincinnati facing off in the Queen City. Both teams are coming off of Week 1 victories, with the Bengals staging a late comeback against the Colts while the Ravens dominated the hapless Bills. Joe Flacco followed up a great preseason with a casually excellent performance, picking apart the Buffalo defense. He's looked energized and refocused following the Ravens selection of QB Lamar Jackson in the first round, and clearly isn't ready to give his job up. 
 
But there's plenty of intriguing action leaguewide when the rest of the games get underway on Sunday. In Jacksonville, its an AFC Championship Game rematch between the Jaguars and Patriots. The Jags' defense looked as dominant as ever in their Week 1 handling of the Giants, with linebacker Myles Jack intercepting Eli Manning and returning it for the pivotal score. The Patriots are, of course, still the Patriots. But Jags' head coach Doug Marrone certainly hasn't forgotten that his team led that January game by double digits in the fourth quarter. Now there's chance to prove it wasn't a fluke.
 
Up at the not-yet-frozen tundra of Lambeau Field, nobody is entirely sure whether or not Aaron Rodgers will be able to suit up for the Packers in a critical game against the division rival Vikings. Rodgers is reportedly dealing with a sprained knee ligament, one that temporarily knocked him out of their game against Chicago before he returned and led Green Bay to a miracle win. But with the adrenaline subsided, he's missed practice all week and his status is up in the air for Sunday. Mike McCarthy will need him to be at 100% if they're going to come out ahead of the reigning division champs.
 
In Buffalo, the Josh Allen era begins. After a thrashing at the hands of Baltimore, the Bills have already moved on from Nathan Peterman and inserted the cannon-armed first rounder for Sunday's game hosting the Chargers. If they were that quick to dump him, why did he start the opener at all? Somewhere, Tyrod Taylor is shaking his head. 
Meanwhile, the defending champion Eagles travel to Tampa Bay to take on the surprisingly 1-0 Buccaneers, who jumped all over the Saints in New Orleans. Backup QB Ryan Fitzpatrick was unstoppable, putting up over 400 yards and four touchdowns in the Big Easy. We'll see if he can repeat that against what may be the best defensive line in football. Nick Foles starts again for Philly in place of the rehabbing Carson Wentz.
 
Stay tuned to WhoReps' as we recap and preview NFL action all season long!