NBA Free Agency
NBA Free Agency
By:
Kevin McNamara
on
Mon, 07/09/2018 - 16:54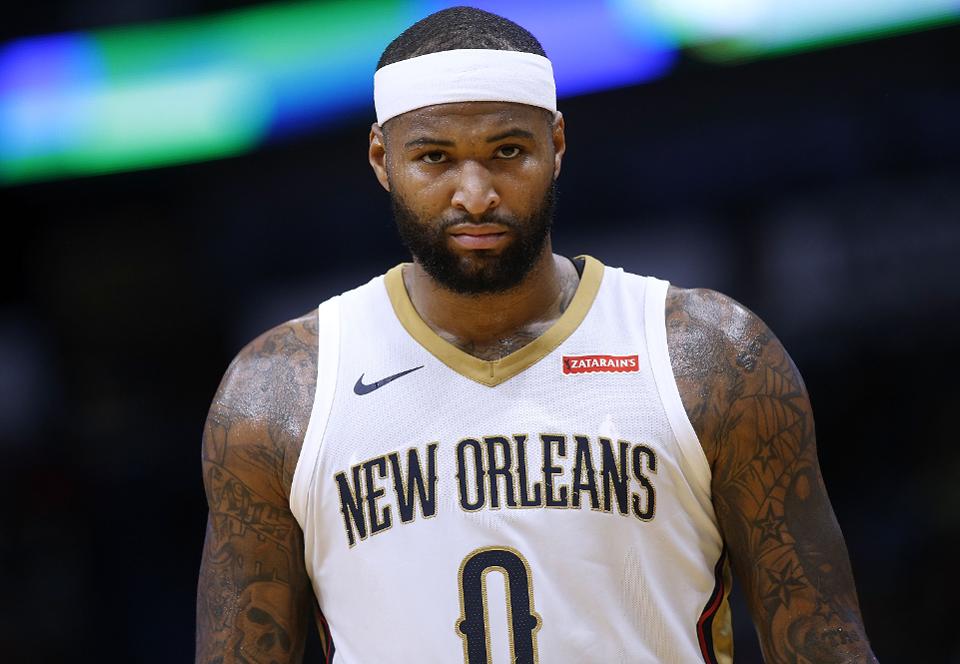 We interrupt your World Cup coverage to bring you a recap of the first week of NBA free agency. Click a bolded player name to see their page. Enjoy!
                                            
It's not often that a team signs LeBron James and doesn't definitively win the NBA offseason. But just hours after the Los Angeles Lakers announced the acquisition of the 4-time MVP, the defending champion Golden State Warriors stunned everybody by swooping in and signing star center DeMarcus Cousins away from the New Orleans Pelicans. The best team the NBA has seen in years just added a 4-time All-Star at the one position where they lacked truly elite talent. Better luck in 2020, I guess. 
 
The signing of Cousins is by no means without pitfalls, even though it comes with a mere $5.3 million price tag. Cousins is coming off of an Achilles tear, possibly the single most devastating injury in modern athletics. He won't be ready to start the season, and there's no guarantee that he can still play at an All-Star level at all. He also has a tumultuous history in the NBA, with blowups and outbursts that were difficult to deal with even when he was clearly the best player on the roster. It's been reported that many teams had no interest in signing him — at any price. But these are risks the Warriors can take. This is a franchise that's almost made a mockery of the league the last few seasons. How much worse can it really get for the rest of us?
The Lakers, meanwhile, have spent their time teaming the greatest player in the world up with some... curious sidekicks. Whereas previous successful LeBron teams feature heavy three point shooting, these Lakers have gone in the opposite direction. Signing former LeBron irritants Rajon Rondo and Lance Stephenson, nonshooting playmakers, inexplicably suggests they want to take the ball out of LeBron's hands during much of the season. They also have no starting-caliber center, with former Warrior JaVale McGee currently the top man on the depth chart. Three and half months before the start of the season and already there are questions abound. Never a dull moment with LeBron.
 
But perhaps the biggest suprise of this free agency period is Paul George re-signing with the Oklahoma City Thunder on a four year max contract. It had long been assumed that George was a lock to return home to his native Los Angeles. Instead, LeBron goes alone. The news has only gotten better for the Thunder, as they are reportedly nearing an agreement to waive Carmelo Anthony, a move that will both improve the team and save them $100 million. Melo took a nosedive in his lone season with the Thunder, struggling mightily to adapt to a tertiary role alongside George and the ball-dominant Russell Westbrook. Bright days ahead in the Sooner State. 
The biggest loser out of the contenders (besides Cleveland) has to be the Houston Rockets. They were able to re-sign Chris Paul, yes, but in doing so were not able to retain crucial wings Trevor Ariza and Luc Mbah a Moute. Losing critical rotation players at a premium position is not the way to stay competitive with the Golden State Warriors. They've also yet to come to an agreement with restricted free agent Clint Capela, who is reportedly frustrated with Houston's offers. If the reports are true that they are hot on the trail of the soon-to-be waived Carmelo, pour one out for coach Mike D'Antoni. Melo already drove D'Antoni out of a head coaching job with the Knicks — can he make it two in a row?
The World Cup resumes tomorrow, stay tuned to WhoReps as we recap it all!